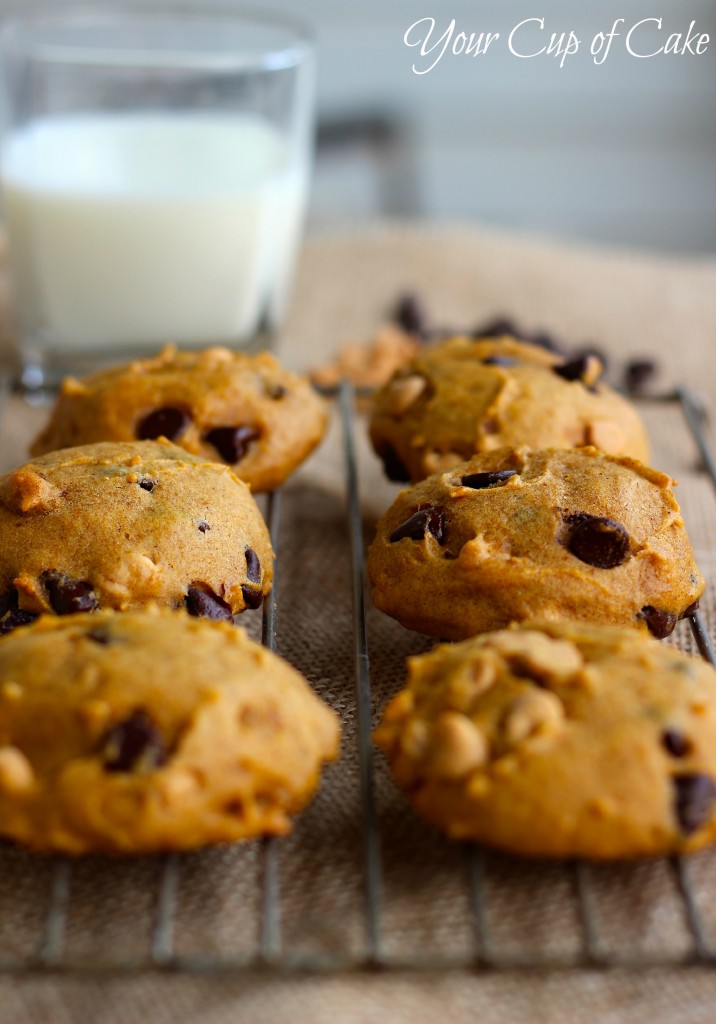 Story:
Boots, knee socks, scarfs, hats and pumpkin flavored everything…Welcome to Fall.
A little spin on the classic pumpkin chocolate chip cookie, but if you're not into peanut butter, add nuts or just leave them out.[end-story]
Pumpkin Chocolate & Peanut Butter Chip Cookies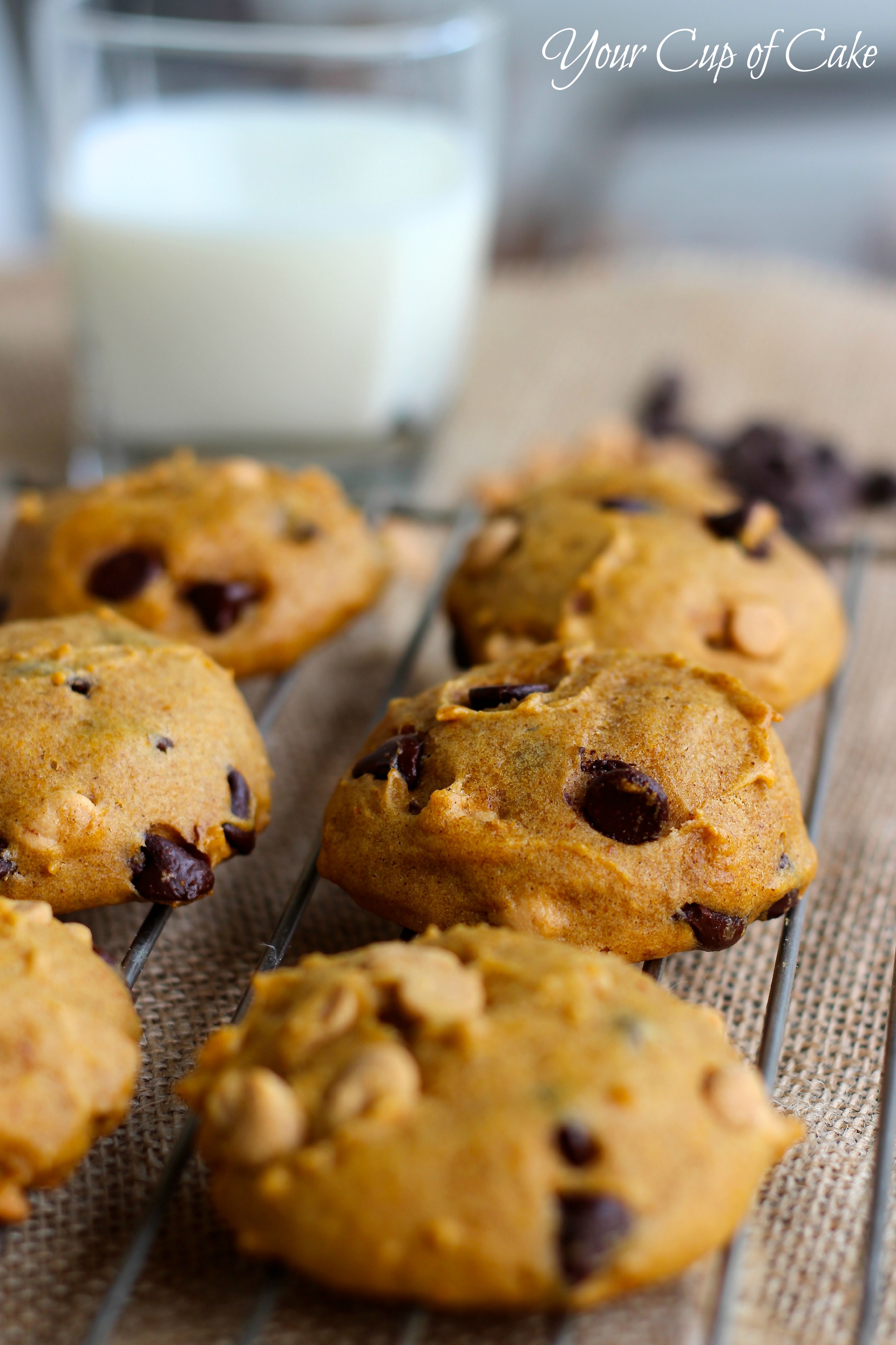 Ingredients
1 C. pumpkin puree
1/2 C. oil
1 egg
2 tsp. vanilla extract
1 Tbsp. milk
2 C. flour
1 C. sugar
2 tsp baking powder
1/2 tsp baking soda
1/2 tsp. salt
3/4 C. mini chocolate chips
3/4 C. peanut butter chips
Directions
1. Preheat oven to 350 degrees and line cookie sheets with parchment paper (or grease them).
2. In a large bowl, combine pumpkin, oil, egg, vanilla and milk until smooth.
3. In another bowl, sift flour, sugar, baking powder, baking soda and salt together.
4. Add flour mixture to wet ingredients and mix until smooth (it will be quite stiff).
5. Stir in chocolate and peanut butter chips.
6. Place dough balls, about the size of a golf ball, on your cookie sheets and bake for 11-13 minute or until the edges start to turn golden.
7. Let cool on cooling racks.
Notes
Be sure to bake these all the way through. A gooey pumping cookie is not good.
Copyright © YourCupofCake