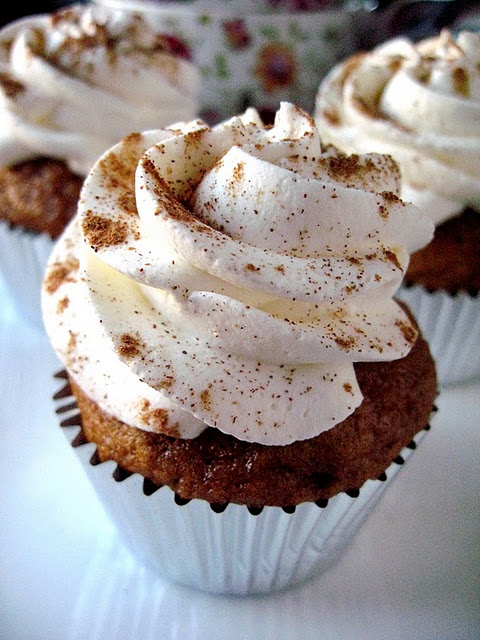 The Story:
Fall needs to get here faster. After all, it is the best season. All you need to wear is a light cardigan with jeans, you get an excuse to dress up however you want on Halloween, the colors in the trees all start to turn, and every dessert has pumpkin in it. If you want some other pie-as-cupcake recipes, I've done some great banana cream pie cupcakes you should check out!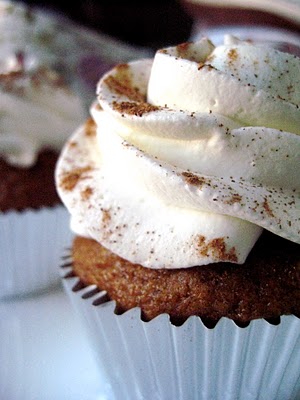 15 ounces pumpkin puree (the small can)
1 tablespoon pumpkin pie spice
1 pint heavy whipping cream
cinnamon or pumpkin pie spice to decorate
1.
Preheat oven to 350 degrees and line pans with cupcakes liners (yields 24).
2.
Split the Oreos and drop them at the bottom of each liner, cream side up. (You can use the non cream side as decoration at the end it you want.)
3.
Gently combine eggs, oil, applesauce and vanilla.
4.
Stir in brown sugar and sugar for several minutes.
5.
Stir in pumpkin puree.
6.
In a separate bowl, combine flour, baking soda, pumpkin pie spice, cinnamon, nutmeg and salt.
7.
Add dry ingredients to oils/sugars and stir only until combined.
8.
Fill cupcake liners ¾ full and bake for 17-25 minutes, or until an inserted knife or toothpick comes out clean.
9.
Whipped Topping: Using a whisk or whisk attachment, beat heavy whipping cream until stiff peaks form. Add powdered sugar and vanilla and mix until combined.
10.
Pipe onto cooled cupcakes and sprinkle cinnamon or pumpkin pie spice on top to decorate. (I used the Ateco tip #855)