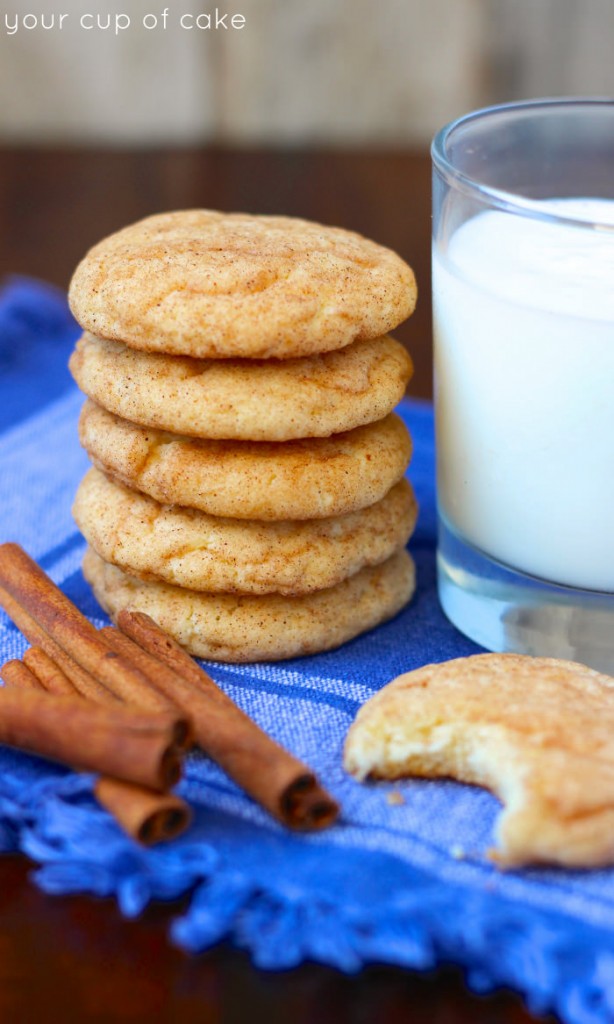 You are only 6 ingredients away from these perfect snickerdoodles! Plus, you can make these with a gluten free cake mix to make them gluten-free! They really are just so easy and delicious, any one can do it 🙂 This recipe comes from my newest cookbook "Make it with a Cake Mix." It's just about snicker doodle season as the temperatures start to drop and the boot socks come out, so I figured I should share this delicious and simple recipe!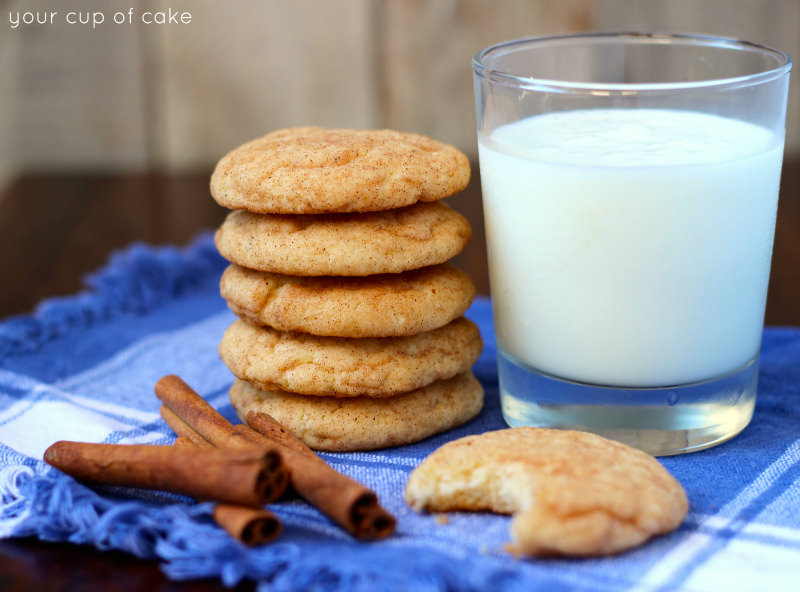 The Story:
There's a reason we grow up making cookies with our mothers. Because they can give us something to do and we won't mess it up! When I was little, I was always in charge of licking the spatula and making the dough balls.. I had no sense of size, so some would be huge and others would be tiny but they all looked perfect to me! I'm sure my mother quickly evened them out before they went in the oven to bake, because somehow they always came out the same size.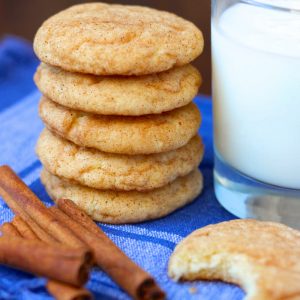 Cake Mix Snickerdoodles
Ingredients
1

box White or Yellow cake Mix

½

C.

butter

melted

1

egg

1

tsp.

vanilla extract

2

Tbsp.

sugar

1

tsp.

cinnamon
Instructions
1. Preheat oven to 350 degrees and line cookies sheets with parchment paper.

2. Combine cake mix, butter, egg and vanilla extract until smooth.

3. In a small bowl, combine sugar and cinnamon. (Feel free to add more cinnamon!)

4. Scoop dough balls about the size of a golf ball and roll in cinnamon-sugar mixture and place on cookie sheets.

5. Bake for 9-12 minutes and let cool!
I am so ready for fall! I saw a truck full of pumpkins yesterday drive past me and it totally made my smile. I haven't carved a pumpkin in years, maybe I'll do it this year 🙂 Though I was thinking I'd just end up using some masking tape and spray painting a face on instead…we'll see!