I teamed up with World Market to bring you this easy Easter brunch recipe and all of this beautiful Easter decor! Let's dive in!
Pancakes. Who doesn't love pancakes? And these are the best of scones, muffins and pancakes all in one! They are so light and fluffy (like a pancake should be) but smell like a bakery scone or muffin. The cakes have lemon, poppy seeds and almond extract. Smother them in this simple Strawberry Syrup and you'll be in heaven!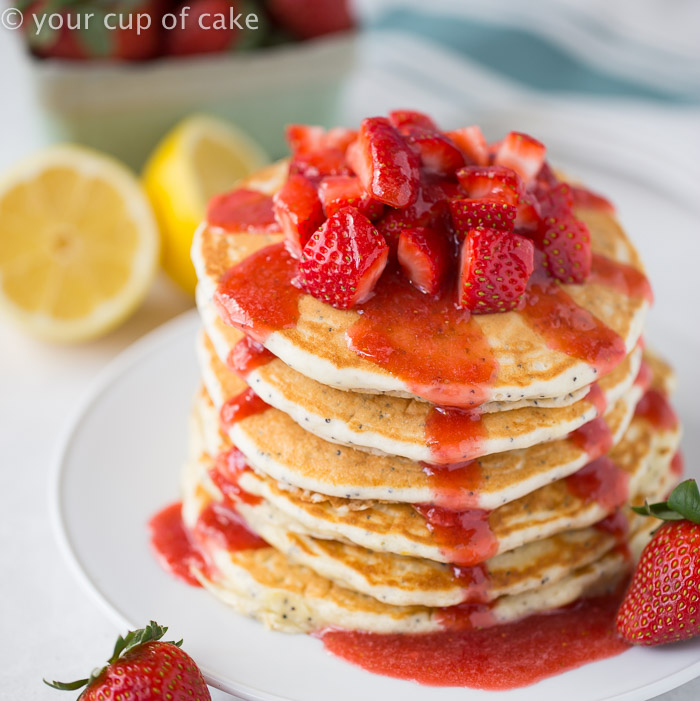 I have never been so in love with pancakes before. I was dipping pieces into the pot of syrup while I waited for the rest of the pancakes to cook. I had to make a second batch because I ate too many!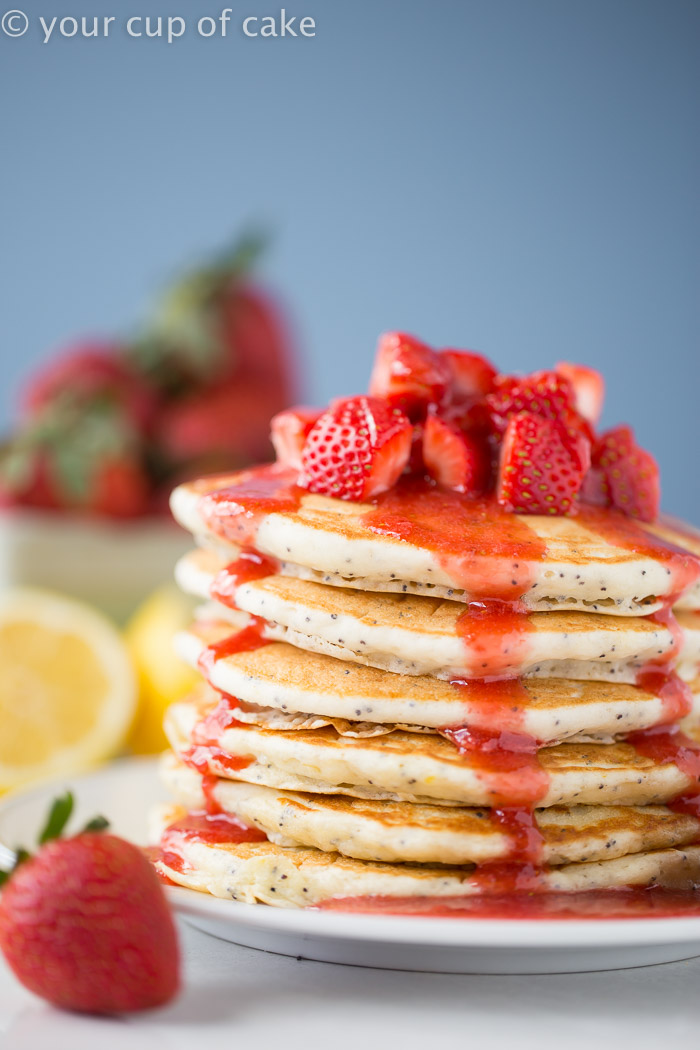 If you have any extra syrup, it tastes great on ice cream!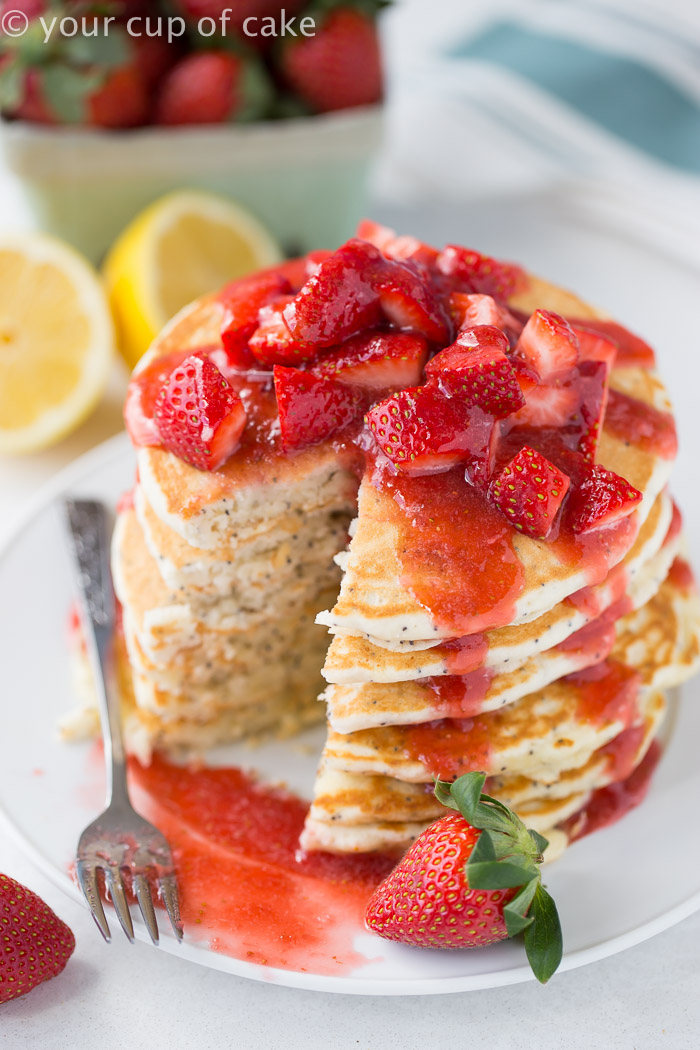 World Market is the place for holiday decor. It's always gorgeous, whimsical and timeless. I got this cake stand, glass cover and eggs from World Market and all my friends just rave about it when they come over. I could spend hours at my World Market in Cottonwood Heights, Utah. Don't know where your World Market is? Oh, I can help you out!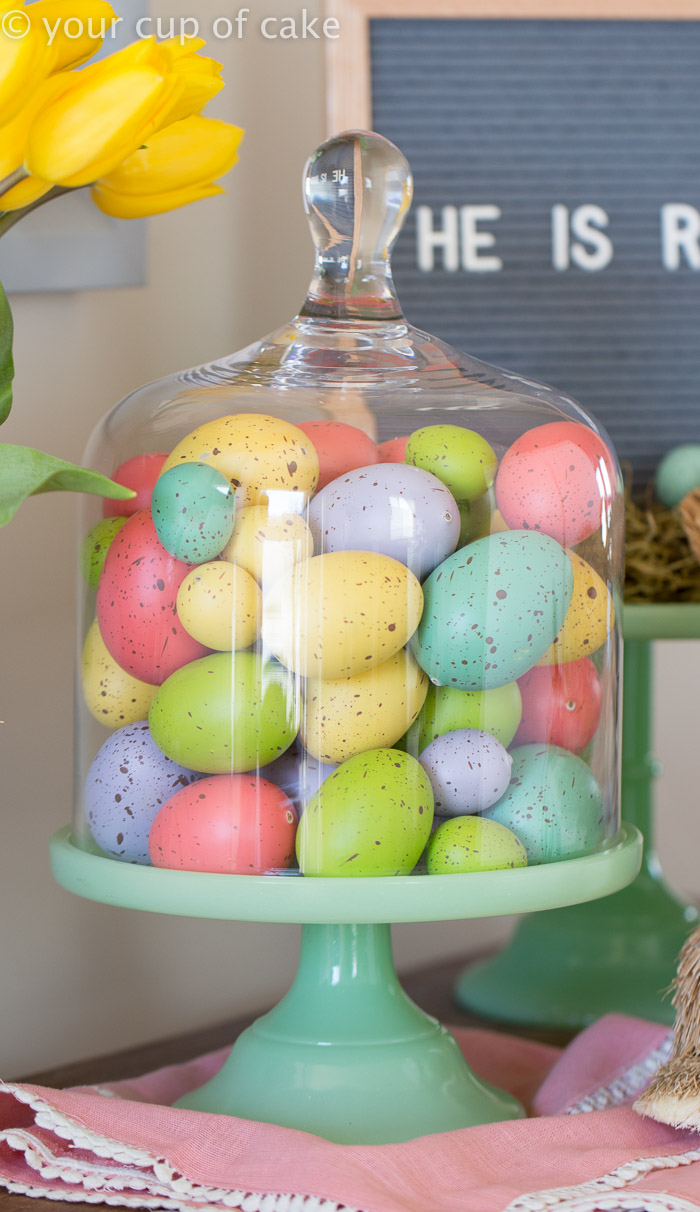 Easter is coming up, so I busted out my favorite pastel and bunny decor! Some of their adorable speckled eggs even come with "grass" so you can really set the scene and get creative!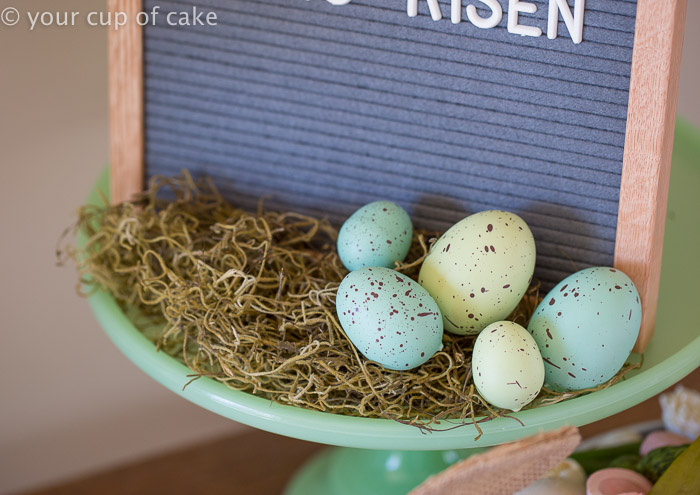 Here's that same cake stand being used to hold my Bunny Cupcakes, cake stands are great for decor because you can use them on an entry table or on the dining table holding food!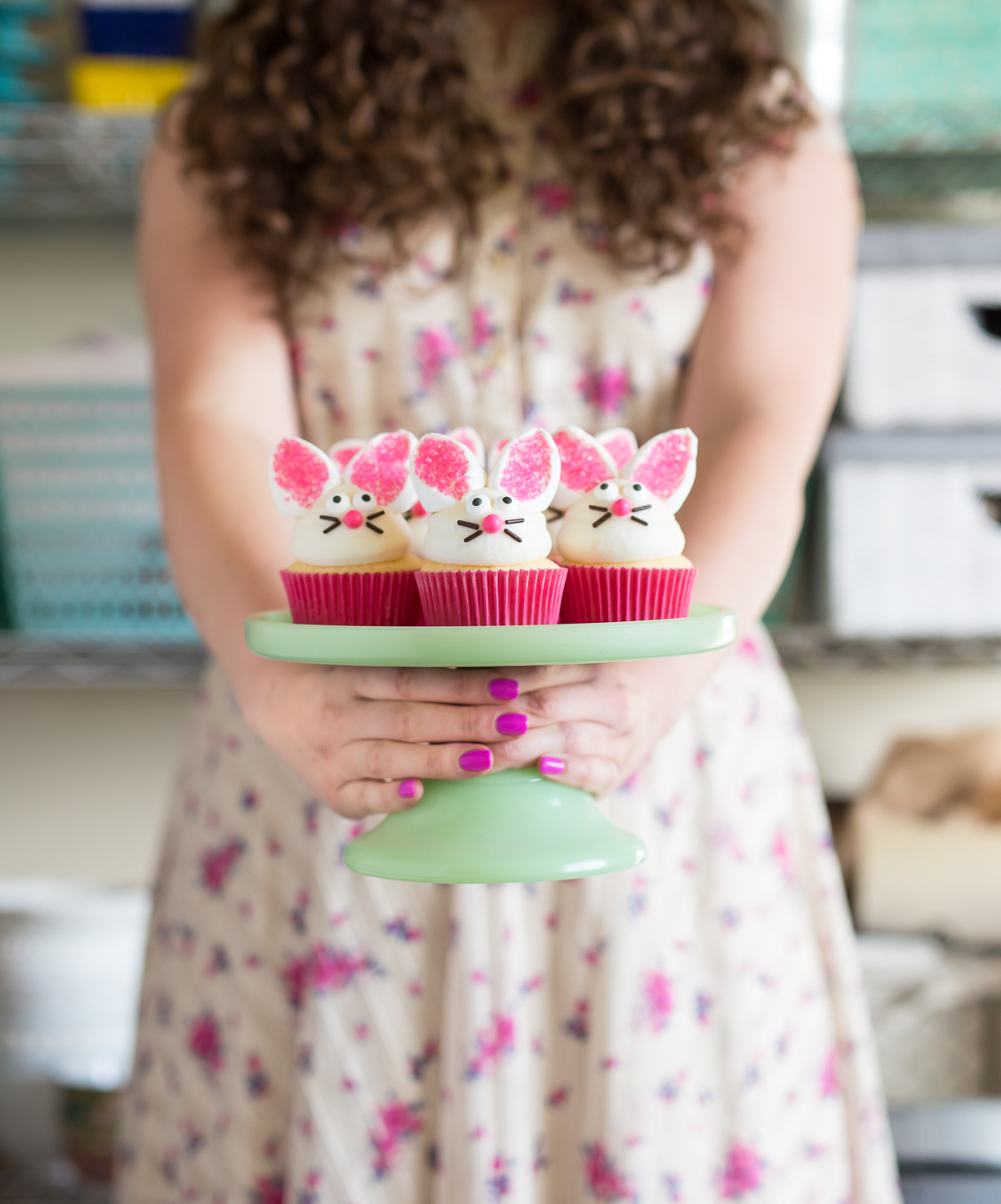 Here's my favorite easter decor from World Market! Go and wander their store, you'll find so many great Easter basket gifts and holiday inspiration!

Bright Speckled Eggs– I love these eggs! I got two bags and they're so east to decorate with in baskets, bowls, or on my are stand! They aren't fragile either so no worries about dropping them or kiddos getting their hands on them!
White Cake Stands– These are the best because they aren't ceramic! They're made out of a thin metal so they're light, easy to wash, not fragile and since they're white they work with every holiday!
Melamine Berry Containers– Think outside the box! Serve your silverware or berries out of these containers! Even put a bunch of treats in one and wrap it up and give it to a neighbor or friend.
Wooden Mushrooms– Okay, these are the cutest! I just want to set up an entire woodland scene with these!
Pastel Measuring Cups– So fun! These work all through spring and summer too! I'm going to buy a few and make them part of my wedding gifts all summer! Or…if you have a baker in your family use these in their Easter basket!
Polkadot Cupcake Liners– You can never have enough of these.
Jade Cake Stands– These are just gorgeous! I love this color because it's so unique but doesn't overpower the treats I put on it! And they go so well with the eggs I bought!
Pastel Teaspoon Set– If you have the cups you needs the spoons!
Specked Eggs with Grass– I had so much fun playing around with the "Grass" in this package!
Meyer Lemon Pancake Mix– This stuff is magical! And you can add almond extract and poppy seeds to make my pancakes above! It's a great short cut for easy Easter brunch!
Okay, I just had to share this Donut Cookie Jar because it's the most adorable thing! The donut lover in your life needs this on her counter or in her room. I can't help but smile when I see this!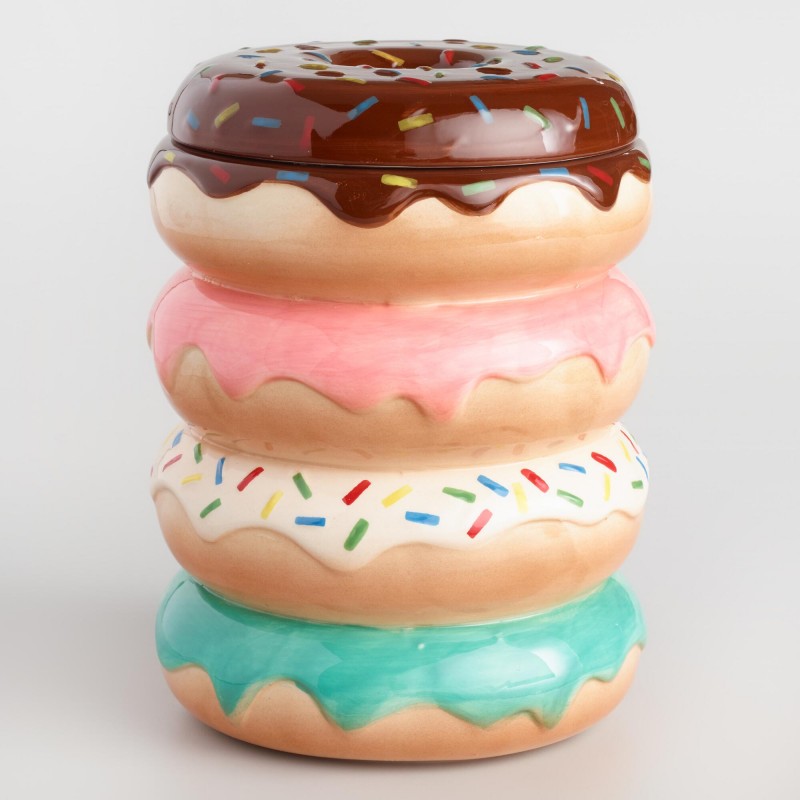 And here's the recipe for those delicious Strawberry Lemon Poppy Seed Pancakes!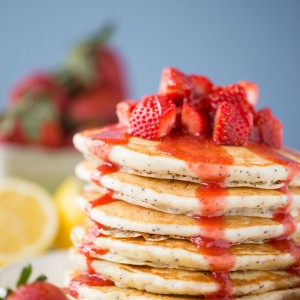 Strawberry Lemon Poppy Seed Pancakes
Ingredients
LEMON ALMOND POPPY SEED PANCAKES:

3/4

C.

milk

2

Tbsp.

fresh lemon juice

about 1 small lemon juiced

1

egg

2

Tbsp.

butter

melted

1/2

tsp.

vanilla extract

1

tsp.

almond extract

optional (but incredible)

1

C.

flour

2

Tbsp.

sugar

1

tsp.

baking powder

1/2

tsp.

baking soda

1/2

tsp.

salt

2

tsp.

poppy seeds

zest of 1 small lemon

STRAWBERRY SYRUP:

1 1/2

C.

strawberries

hulled and chopped

1 1/2

C.

sugar

1/2

C.

water

1/2

tsp.

vanilla extract

1

Tbsp.

honey
Instructions
1. Start by making the syrup. Place all syrup ingredients in a sauce pan and place on medium heat. Stir occasionally until sugar melts. Once it's melted, transfer to a blender or use an immersion hand held blender to blend until smooth. Place back in sauce pan over low heat and let thicken while you make the pancakes.

2. Pancakes: Combine milk and lemon juice and let sit for 5 minutes to thicken. (NOTE: I would zest your lemon into a bowl before cutting and juicing.)

3. In a separate bowl combine flour, sugar, baking powder, baking soda, salt, poppy seeds and lemon zest.

4. Add egg, butter, vanilla and almond to the milk mixture and whisk until smooth. Pour into dry ingredients and stir until most of the lumps are done, but there still will be lumps, so don't fret! Lumpy is good!

5. Heat a pan over medium heat and take 1/4 cup amounts of batter to make pancakes! Cook until the edges are nearly done and then flip!

6. Serve with warm Strawberry Syrup!

NOTE: I chopped up extra strawberries and placed them onto of my pancakes and poured the syrup over them!