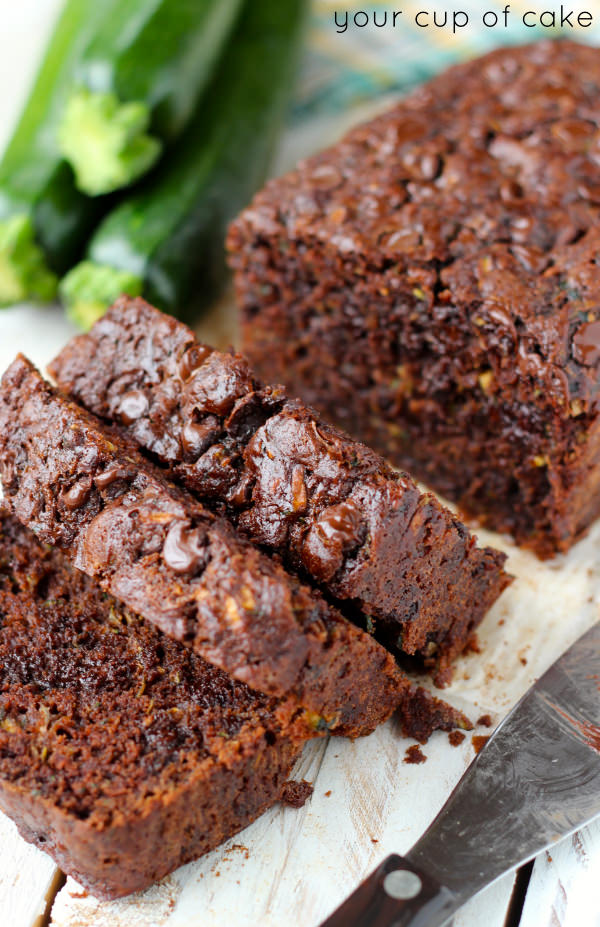 Chocolate and vegetables mean it's heathy, right? Right.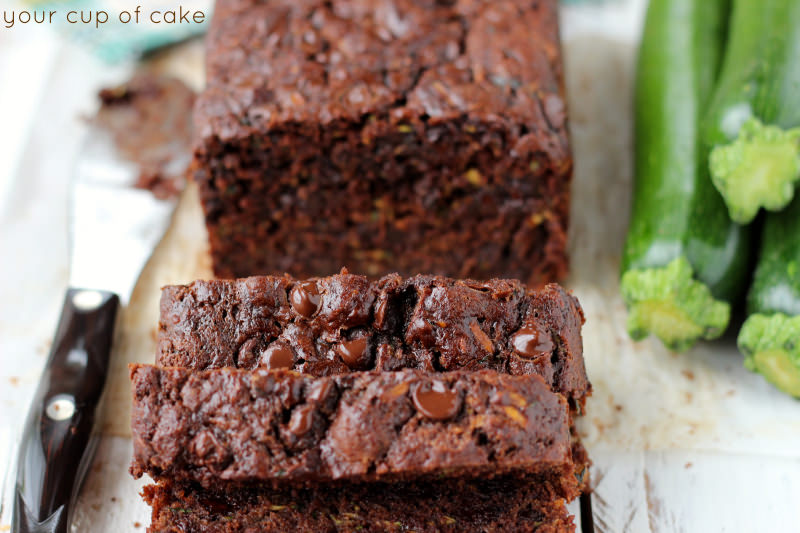 Chocolate Zucchini Bread
Ingredients
4

C

grated zucchini

2 1/2

C.

all purpose flour

1/2

C.

unsweetened cocoa powder

2

tsp.

baking soda

3/4

tsp.

salt

1

C.

granulated white sugar

1/2

C.

brown sugar

2

eggs

3/4

C.

butter

12 Tbsp., melted

1/2

tsp.

instant coffee granules

optional

1/2

tsp.

almond extract

optional

1

tsp.

vanilla extract

1 1/2

C.

chocolate chips

optional
Instructions
1, Preheat oven to 350 degrees and grease two 9 X 5 inch loaf pans (or one larger one).

2. Grate zucchini and set aside. (I used 4 small zucchinis to get the right amount.)

3. In a large bowl, combine flour, cocoa powder, baking soda and salt.

4. In another large bowl, combine sugar, brown sugar, eggs, butter, instant coffee, almond and vanilla extract.

5. Slowly add in the flour mixture to the wet ingredients. Do not over mix.

6. Add grated zucchini and chocolate chips and stir just until combined.

7. Pour into loaf pans and bake for 40-60 minutes (depending on size) or until an inserted knife comes out clean.

8. Let cool. NOTE: Zucchini bread (like banana) is usually better the next day.
Before my bread goes in the oven, I like to sprinkle a few extra chocolate chips on top 🙂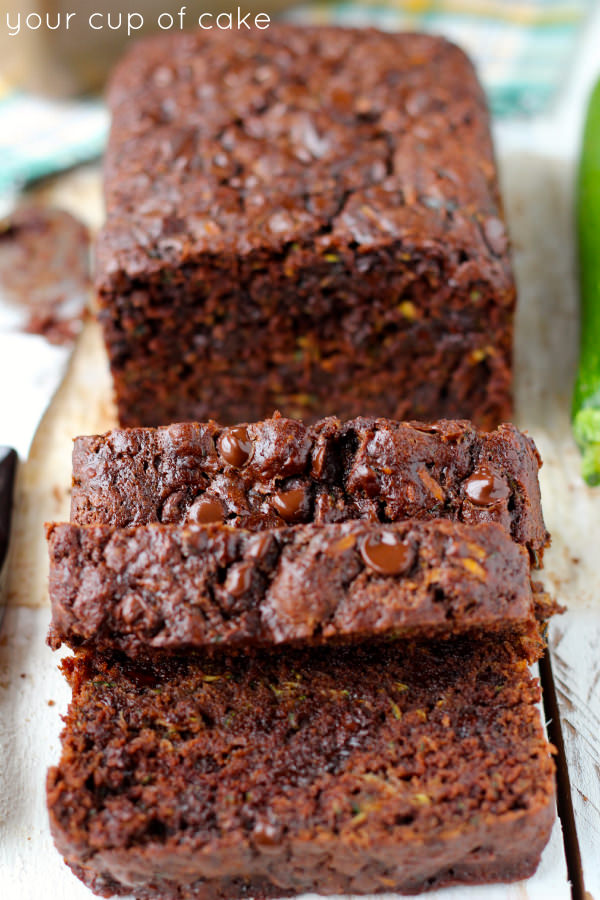 Every time I use this grater I laugh because it was given to me by an ex-boyfriend. He saw me make carrot cake by finely chopping up each carrot by hand and he thought that wasn't good enough, ha! So the next day he showed up with this little thing. Four years later I'm still using it 🙂 Thanks Clark!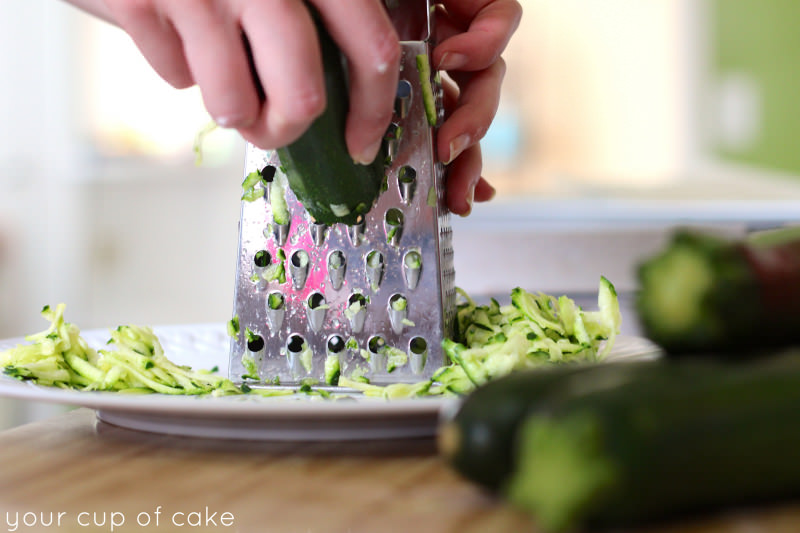 Don't miss out on my other fabulous zucchini recipes!