The perfect treat has arrived! These Easy Coconut Macaroons are so simple to make I promise yours will look just like the photo and they're gluten-free and low fat!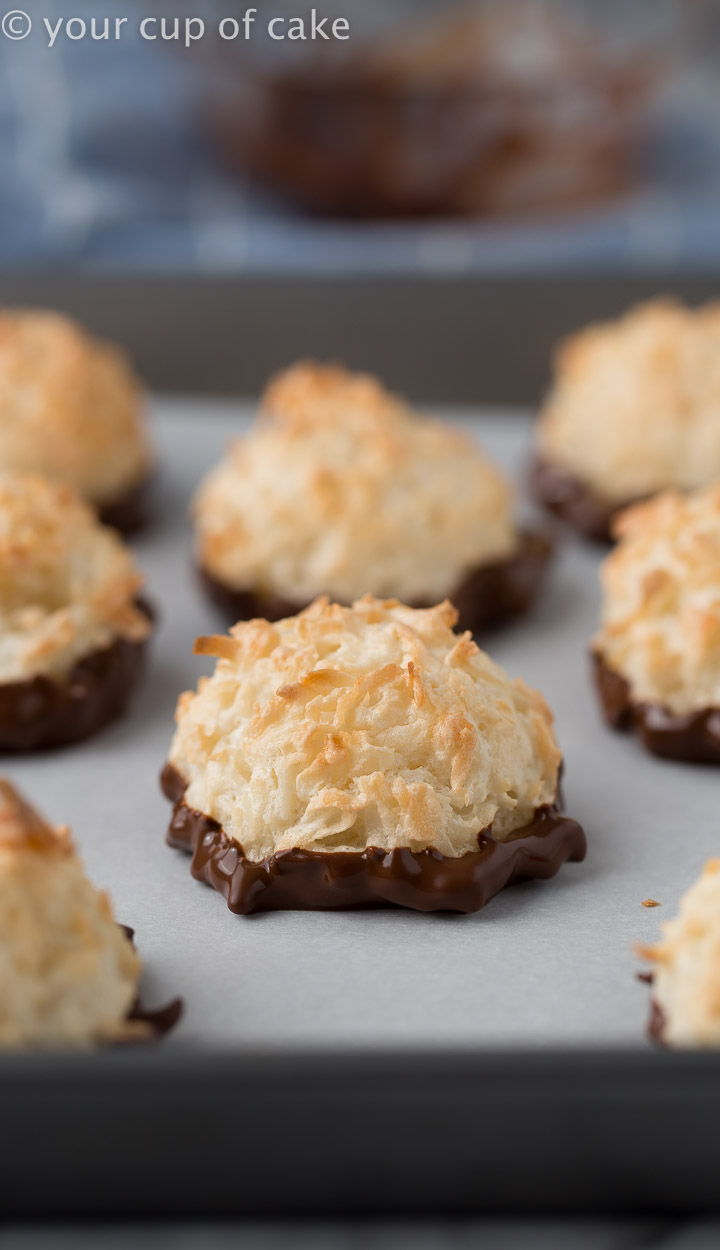 Easy Coconut Macaroons
I have always loved coconut macaroons dipped in chocolate and I finally got around to making a batch this weekend. And wow! I was in love with making these cute little cookies! (Are they cookies? Maybe just a treat… who knows!) These Easy Coconut Macaroons really are just that… easy! There's no fancy techniques or decorating so yours can look just like mine no matter your skill level! I even called up my sweet mama right after after making these and told her she had to make these! She's not all that gifted in the kitchen so she loves simple recipes. Plus, I love that they are gluten-free so just about anyone can eat them! So great to make as a Christmas cookie this season for neighbors and friends.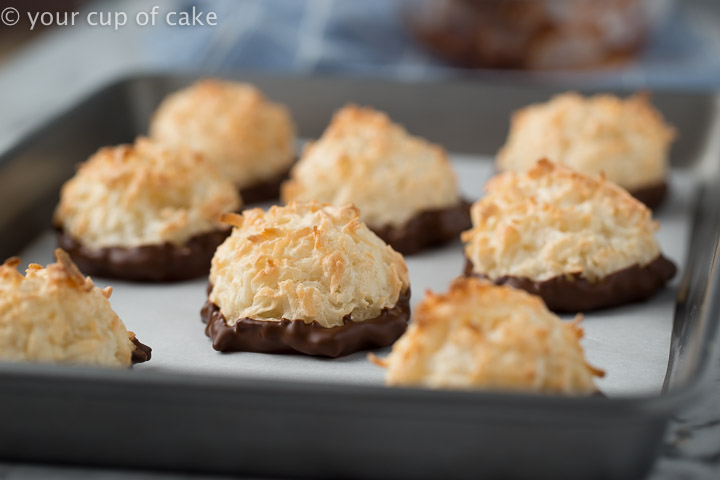 Favorite Gluten Free Cookies
These Easy Coconut Macaroons are gluten-free and low fat! But guess what, I didn't have to swap in weird flours or substitutions to make them that way, they just happen to be gluten-free! Which tends to be the best type of gluten-free cookie! If you're like me and you're at a party and there's a gluten-free plate of desserts… I give it a sideways glance and maybe avoid it haha! But these are so good! I don't care what your dietary needs are, you need these! And they are low fat, so I'll be eating these into the new year! Me and baby girl that is… Almost in my 3rd trimester!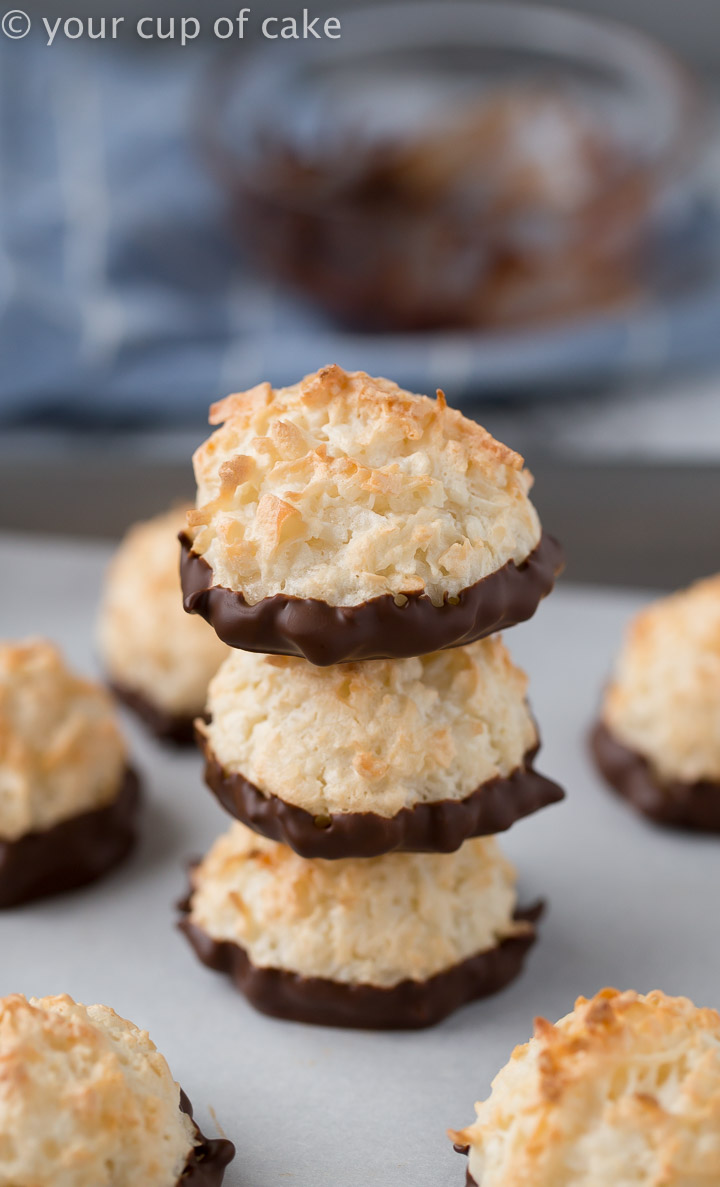 The Easiest Cookies to Make
Okay, let's talk about how easy these are to make! Just whip the egg whites with the sugar and extracts until it's thicker and fluffy and then fold in the coconut…done! Scoop and bake and dip into chocolate when they're cooled! They will look bakery perfect and you'll feel like Julia Child or good ole Martha! These really are the easiest treat to make! You can even drizzle some extra chocolate on top if you want to be super fancy!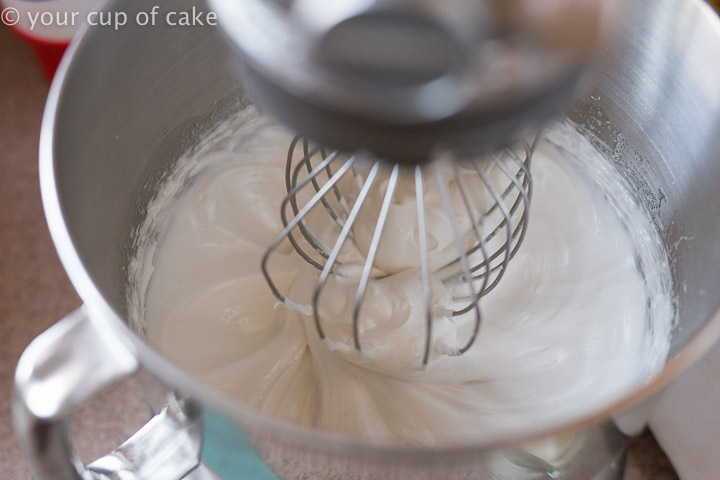 I like to use a cookie scoop whenever I make cookies or cupcakes and for this I used the purple or the black handled one! All the pro ones are color coated the same! If you don't have cookie scoops you need them! I bought mine 10 years ago (I linked to the brand 2 lines up) and still have never replaced any of them!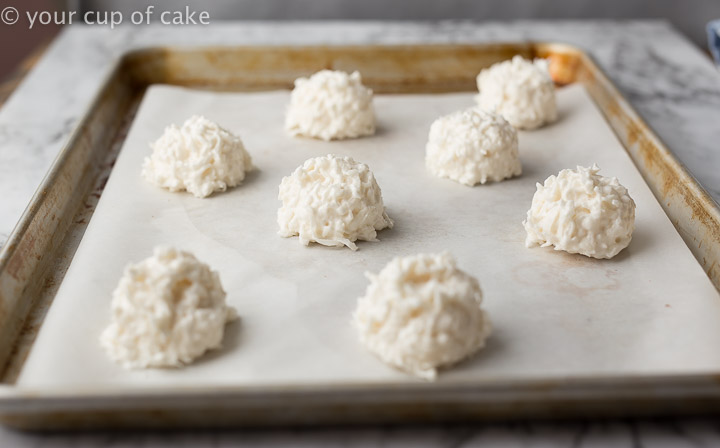 They look like little snow balls heading into the oven!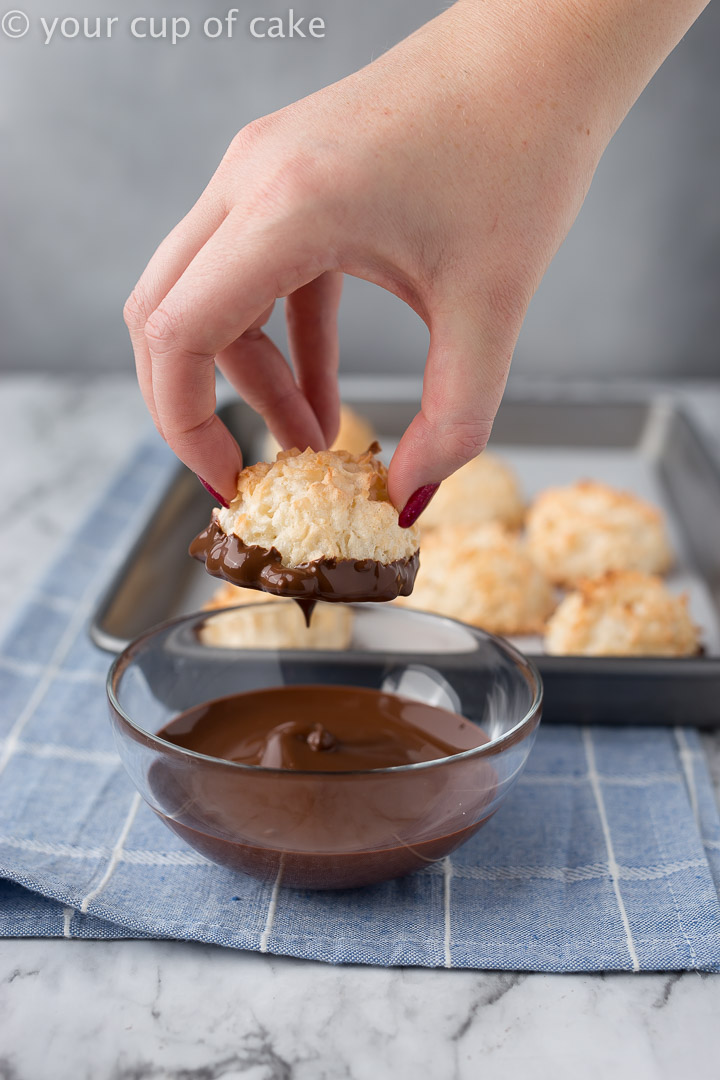 Dip, baby dip!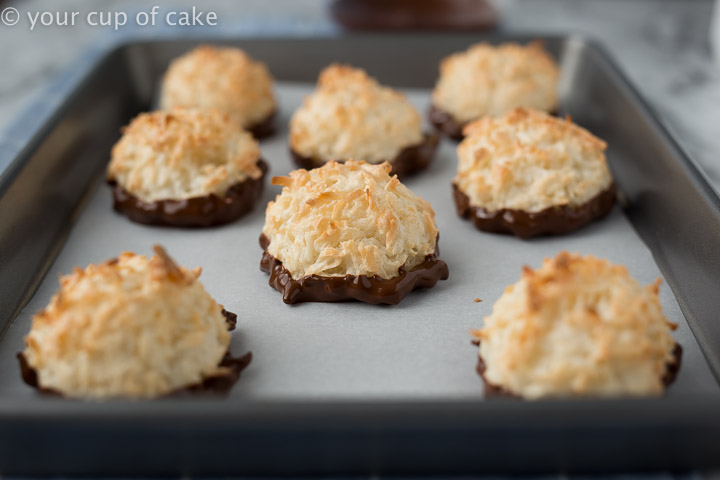 Mmm… These Easy Coconut Macaroons look so good freshly dipped in dark chocolate!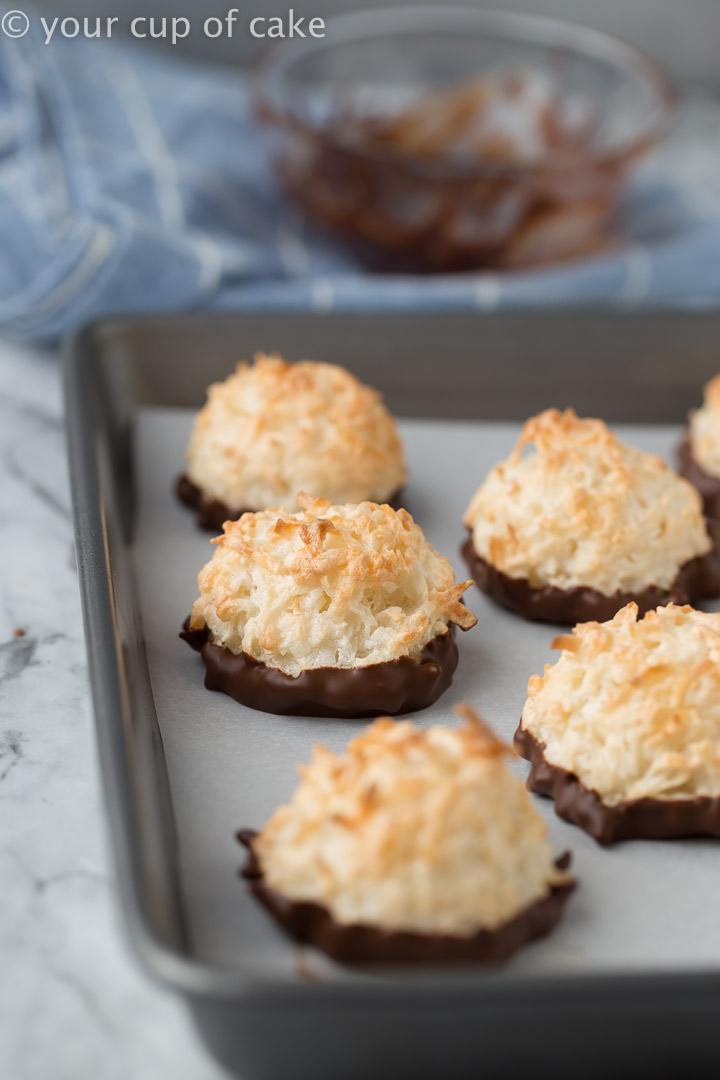 Enjoy!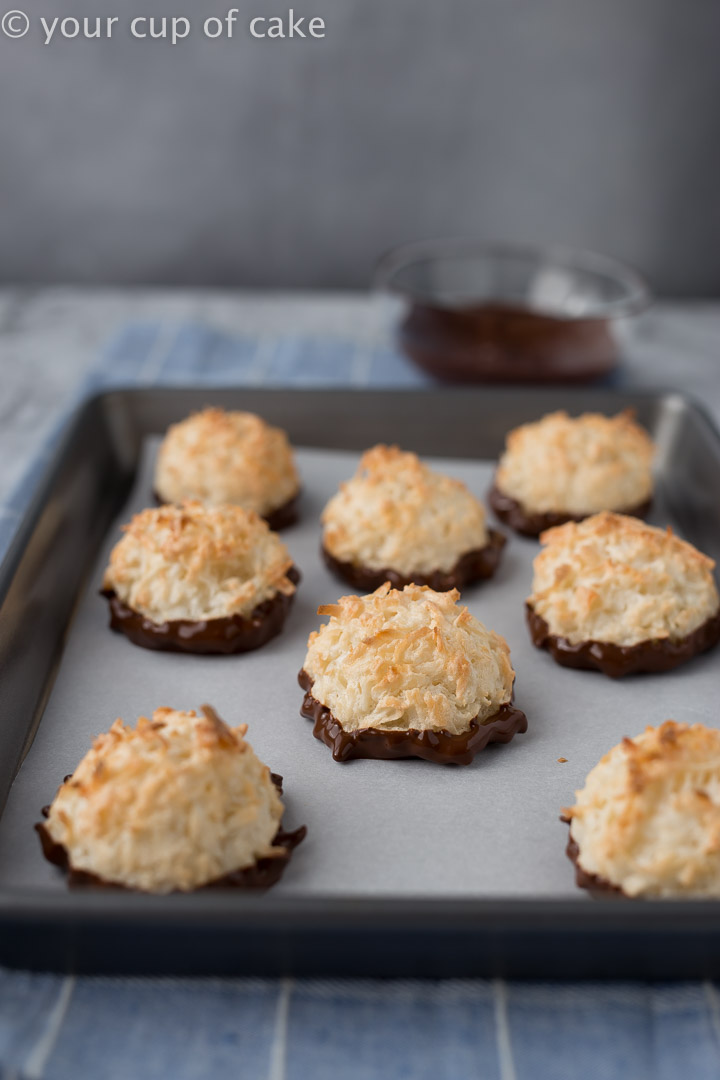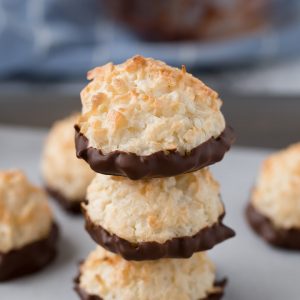 Easy Coconut Macaroons
Ingredients
4

large

egg whites, room temp

1/2

Cup

sugar

1 1/2

tsp.

vanilla extract

1/2

tsp.

almond extract

optional

1

14 oz. pkg

shredded coconut, sweetened

1/2

cup

melted chocolate (dark or milk)
Instructions
Preheat oven to 325 degrees and line cookies sheets with parchment paper.

In a large bowl, use the whisk attachment of a stand mixer or hand beater and beat egg whites, sugar, vanilla and almond extract until thickened and foamy. (See photo and read my tip on how to get room temp eggs in 30 seconds.)

Add shredded coconut and fold until combined.

Scoop out about golfball sized mounds and place on cookie sheets 3 inches apart. Bake about 20-25 minutes or until they start to brown.

Let cool for 10 minutes on cookie sheets and then move to cooling racks. Once completely cooled, dip into melted chocolate and place onto parchment paper to set.
Recipe Notes
For melted chocolate you can use chocolate chips with a little oil to melt smooth, baking chocolate, or I always use Chocolate Melts!