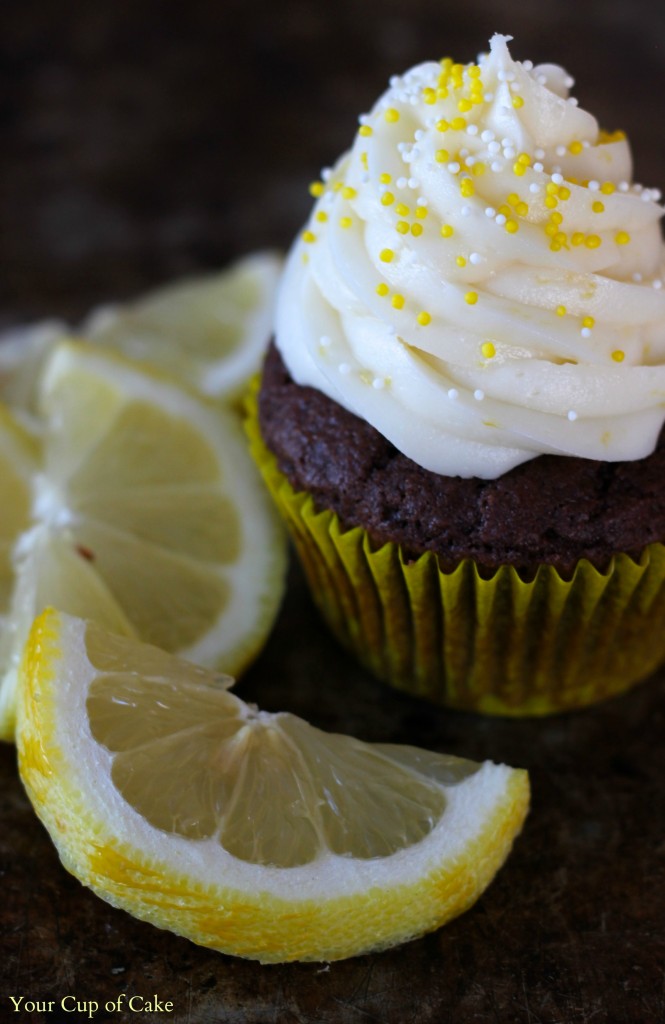 The Story:
My name is Lizzy and I bake cupcakes. That you know. But here's something you may not know…
I melt into a puddle whenever a man with a pair of brown eyes even glances at me.  Brown eyes are just so cozy and warm that I forget how to talk and I tend to make a complete fool of myself whenever they're around.   I've walked into doors, dropped bowls of food on myself, tripped and fallen on my face when a handsome 6'3" man with brown eyes looks my way.  And if he has brown hair to match?  Oh wow, don't even get me started on the amount of men with that combo that think I'm a clutz, ditz and a fool.
I always tend to scoff at blonde-haired and blue-eyed boys who look more like they belong on a beach than in the library.  But you know what, sometimes (twice) it's just that combo that stops me in my tracks and makes me rethink my whole brown-eye love.
Here's to opposites attracting and taking a second look.[end-story]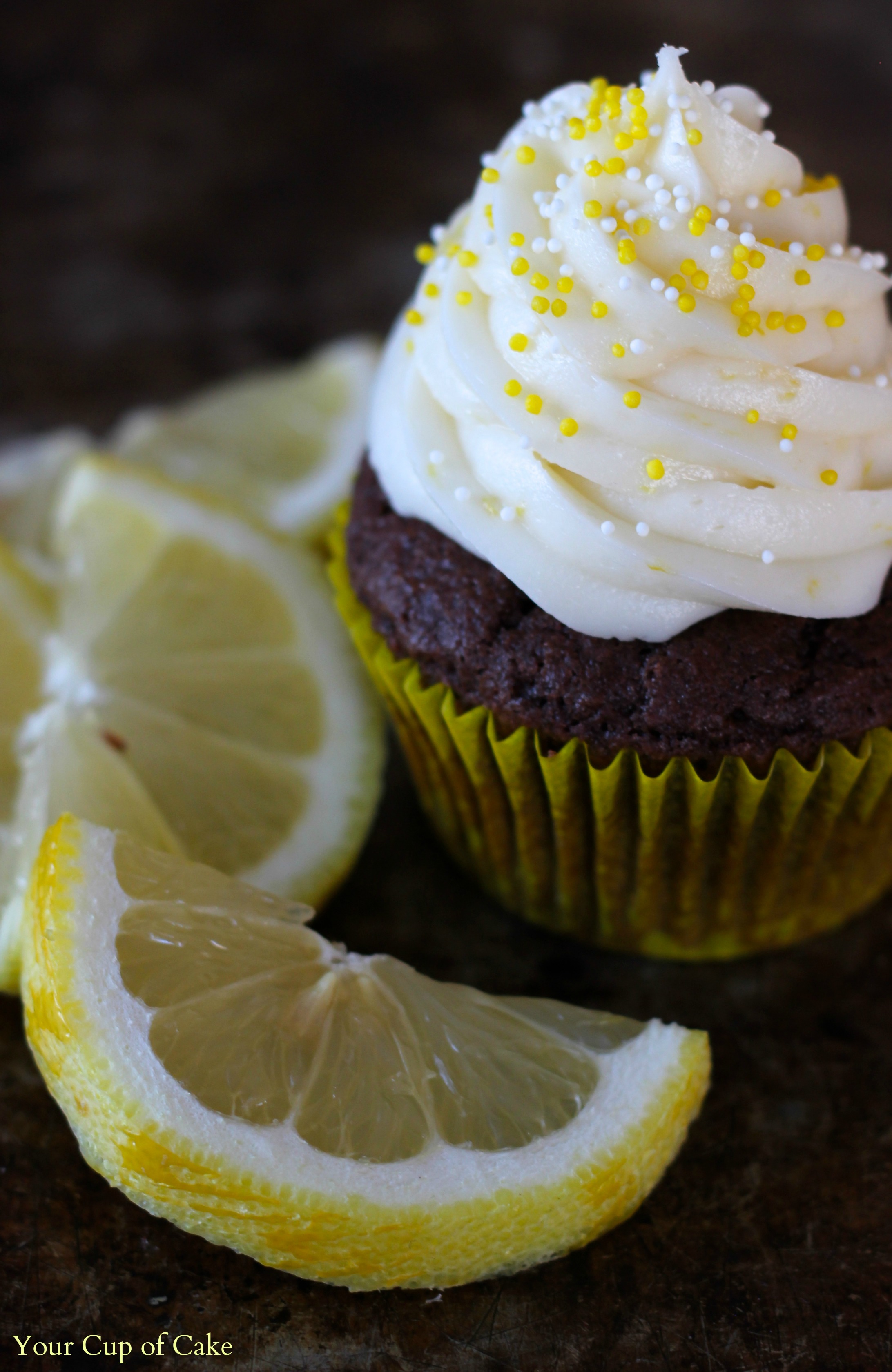 Ingredients
Cake
box devil's food cake mix
3 eggs
1/2 C. oil
3/4 C. buttermilk
1/2 C. plain yogurt or sour cream
2 tsp. vanilla extract
1 C. mini chocolate chips, optional
Lemon Cream Frosting:
1/2 C. butter, softened
8 oz. cream cheese, softened
zest of 2 lemons
1 tsp. lemon juice
1 tsp. vanilla extract
3-4 C. powdered sugar, as needed
Directions
1. Preheat oven to 350 degrees and line pans with cupcake liners.
2. Sift cake mix into a small bowl and set aside.
3. In a large bowl, combine eggs, oil, buttermilk, yogurt and vanilla extract until smooth.
4. Stir in cake mix.
5. Stir in chocolate chips.
6. Fill cupcake liners 3/4 full and bake for 17-22 minutes or until an inserted knife comes out clean.
7. Frosting: Beat butter, cream cheese and lemon zest until smooth. Scrape down bowl as needed. Add lemon juice and vanilla extract and slowly add in powdered sugar until you reach your desired consistency.
8. Pipe onto cooled cupcakes and top with sprinkles or chocolates.
9. Go find blue-eyed boy who makes your heart melt and give him some cupcakes
Copyright © YourCupofCake