The Story:
Okay, Valentine's Day always cracks me up. I see men who shower the women in their life with roses, boxes of fancy chocolates and jewelry, but what are we doing for the men? Don't go off and make him some fruity-tootie-cutesy-tricked out cupcake!!! You and I both know you are just making them for yourself

When it comes to men and their tastebuds, all they want is something simple, familiar and usually not pink.
Just dress it up with a red cupcake liner or top it off with a heart shaped chocolate to make it valentine-y.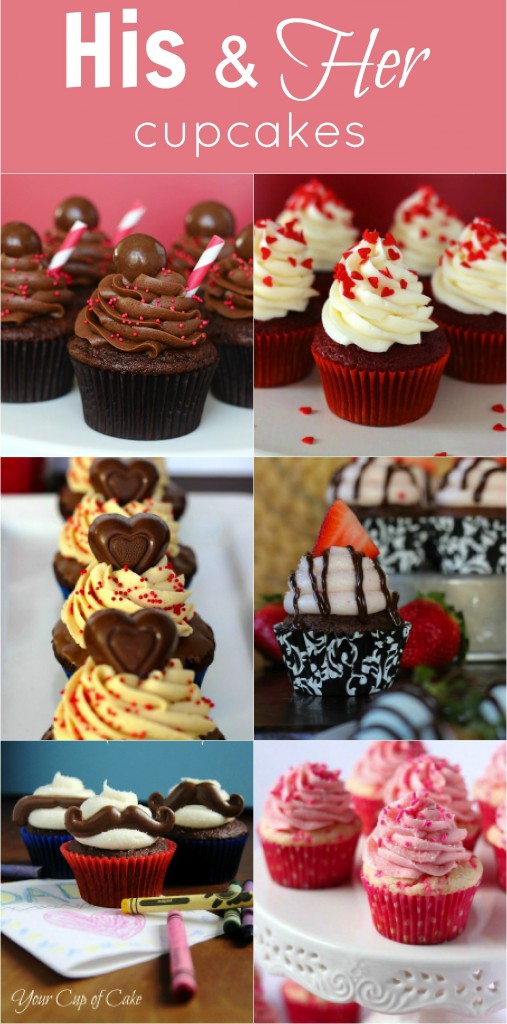 His:
Chocolate Peanut Butter Cupcakes
Her: