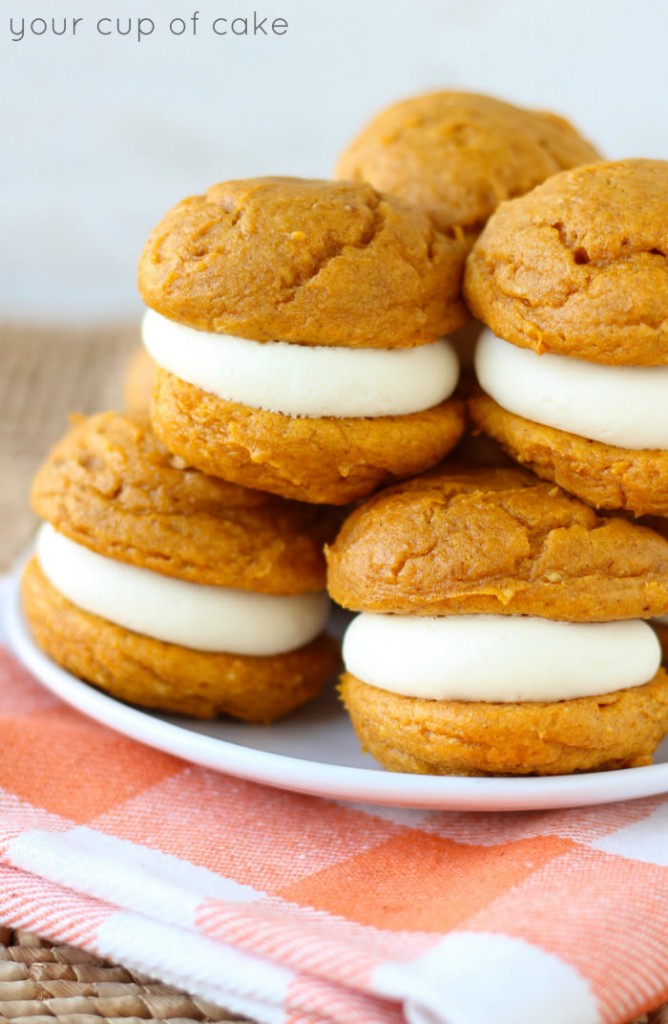 Can you believe you're just 5 ingredients away from these delicious cookies from pumpkin heaven? Fluffy whipped cream cheesecake filling sandwiched between soft pumpkin cookies. Mmm… they rival my Pumpkin Nutella Muffins from last week!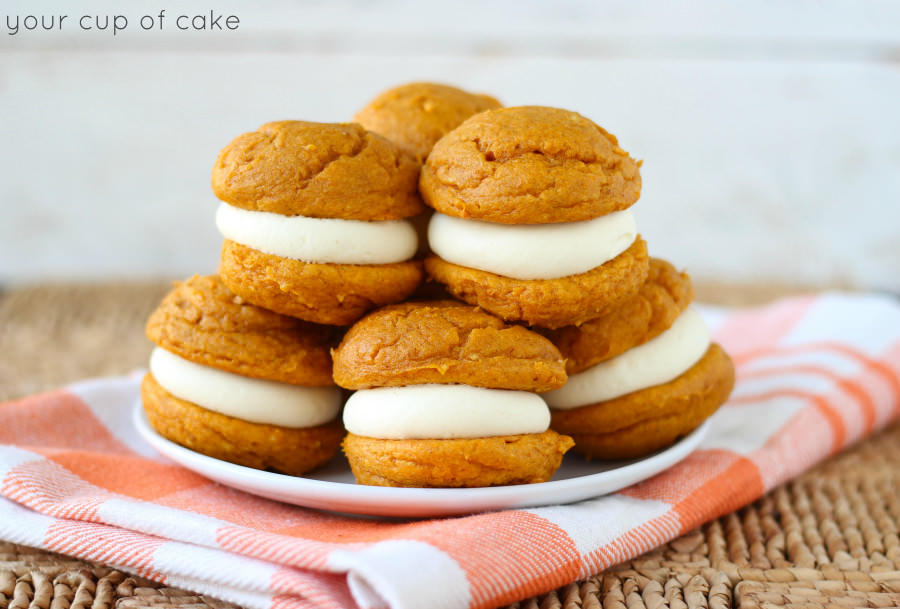 The Story:
I have a little bit of a curse. I bake just about every day and things go perfectly, but whenever I'm making something for someone I'm trying to impress, everything goes wrong! My oven goes haywire, my timer glitches, I'm out of butter, the cake gets stuck in the pan! Even when I think I'm home free and I head out the door, I trip and SPLAT.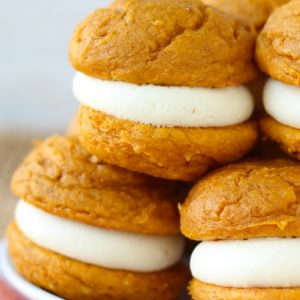 5 Ingredient Pumpkin Cheesecake Whoopie Pies
Ingredients
Soft Pumpkin Cookies:
1

box spice cake mix

OR yellow cake mix plus 1 Tbsp. pumpkin pie spice

15

oz.

pumpkin puree

1/2

C.

oil
Cheesecake Filling:
1

pkg. Jello instant cheesecake pudding mix

16

oz.

whipping cream
Instructions
1. Preheat oven to 350 degrees and line cookie sheets with parchment paper.

2. Combine cake mix, pumpkin and oil until smooth.

3. Scoop out dough balls about the size of walnuts onto parchment paper and bake for about 14 minutes or until the tops of the cookies "spring" back when you touch them.

4. Let cool.

5. Cheesecake Filling: Using a stand mixer with the whisk attachment, whisk instant pudding mix and whipping cream together until stiff.

6. Pipe onto the bottom of half the cookies and use the unfrosted cookies to place on top making little cookie sandwiches! Place in a tupperware and let chill until ready to serve!
They bake up so pretty!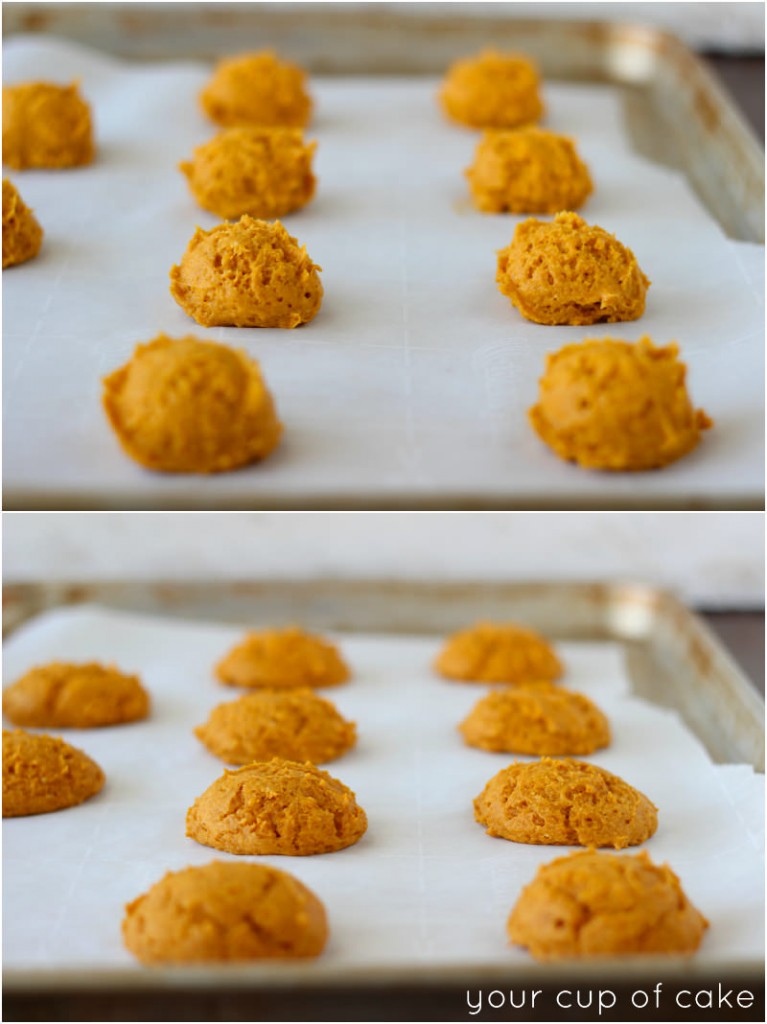 Whoopie pies are just so perfect looking… And so easy. They're always my go-to for parties because they're easy to make and easy to pack up in a big tupperware.