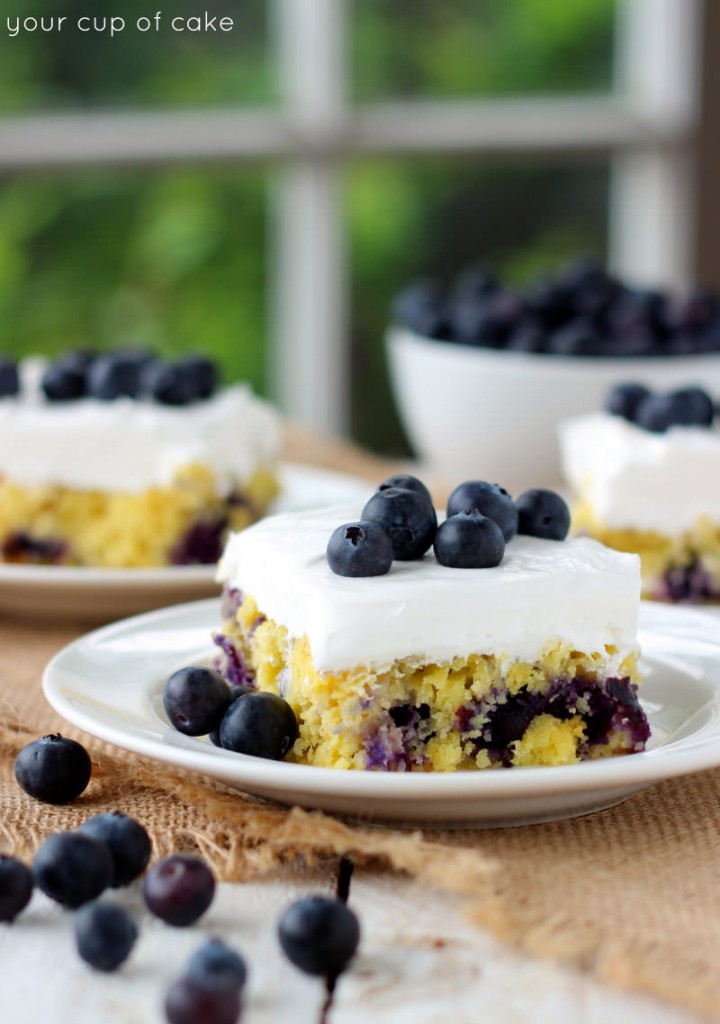 Who said a cake mix can't be glamorous? This yellow cake mix was transformed into into a piece of heaven using crushed pineapple, blueberries and some whipped cream.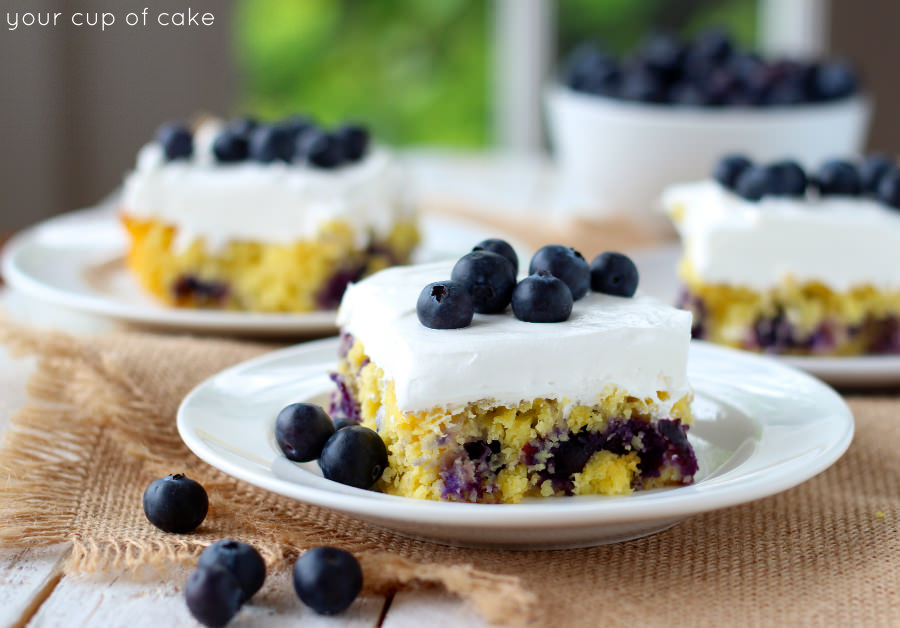 Happy Mother's Day! Now, my dear sweet (and gorgeous) mother sometimes likes to think that I make fun of her on my blog and portray her as a bad mother… and that's just not the case! I have the greatest mother in the world and she really is my best friend. When I was thinking about what recipe to post… I sort of drew a blank. She love's turtles (pecans, caramel and chocolate) but that just didn't seem very Spring-y to me. So I made this, and I KNOW she would love it! Plus, it's really easy and I know she would really love that about the recipe! You don't need any fancy piping bags or special tricks to pull off this recipe perfectly 🙂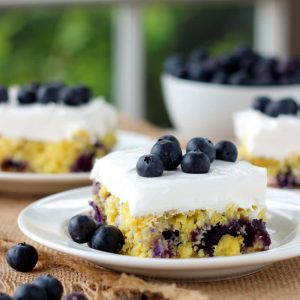 Blueberry Pineapple Cake
Ingredients
Blueberry Pineapple Cake:
1

box yellow cake mix

3

eggs

1

C.

crushed pineapple

with juice

1/2

C.

plain yogurt or sour cream

1/3

C.

oil

1 1/2

C.

blueberries

fresh or frozen
Cool Whip, Whipped Cream or Cream Cheese Frosting
Fresh blueberries for decoration
Instructions
1. Preheat oven to 350 degrees and grease a 9 X13 inch pan.

2. Sift cake mix into a large bowl.

3. Add eggs, pineapple, yogurt and oil and stir will. (Batter will still be lumpy because of the crushed pineapple.)

4. Gently fold in blueberries. (If you uses frozen blueberries I like to add mine after I pour the battering the pan, sprinkle the berries on top and them press them in. The frozen berries tend to "bleed" their color into the batter so this keeps the whole cake from turning purple.)

5. Pour batter into pan and spread out evenly.

6. Bake for 22-27 minutes or until an inserted knife comes out clean.

7. Let cool.

8. Top with your choice of topping and fresh berries!
I used the frozen blueberries, so I poured my batter into my pan and then covered the top with berries and used my spatula to "swirl" some of the batter over the berries.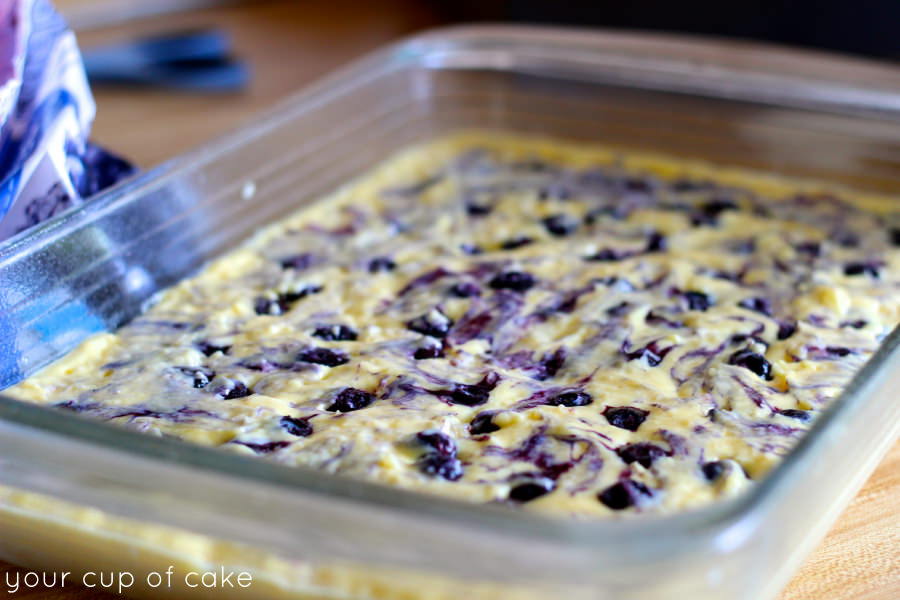 Life of a food photographer… I needed the pretty green from the wind in the shot, but 1 table just didn't get the cake high enough… so I stacked another on top! You just have to work with what you have to make it all work, and I love getting professional photos out of my little tiny kitchen 🙂 If i can do it, so can you!!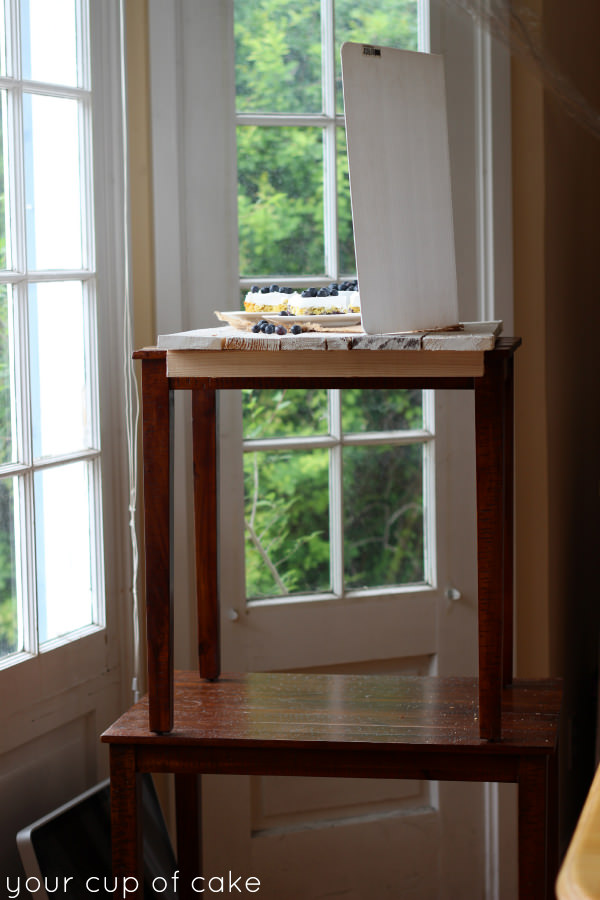 My mother and I in 1996…
And 18 years later in 2014…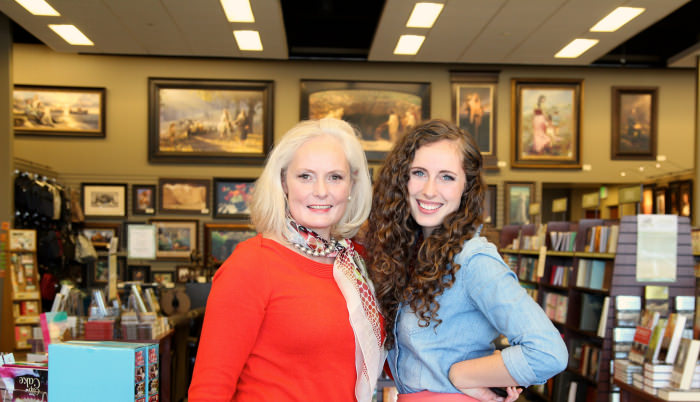 Love you! Happy Mother's Day and a belated happy birthday!