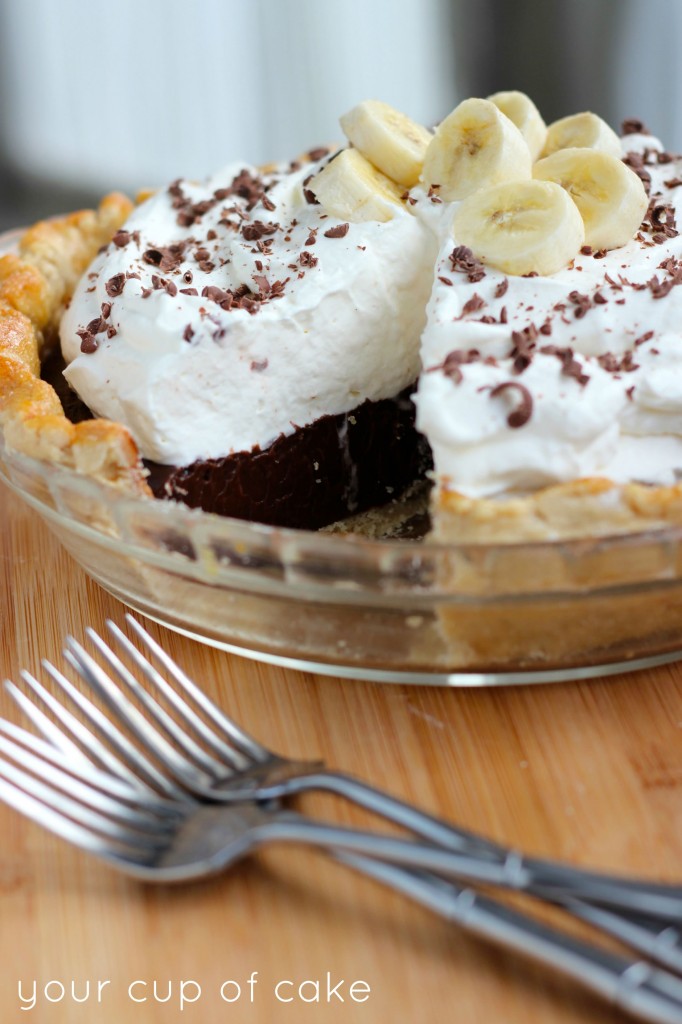 The Story:
Whipped cream is a separate food group in my family. When we have hot chocolate, it's about an inch of hot chocolate in the mug and 4 inches of fluffy, sweet, white, heavenly goodness on top. When we have angel food cake… it turns into whipped cream and berries and people tend to forget about the cake. And when we're at the grocery store and someone reaches for the carton of whipped cream, no one ever complains.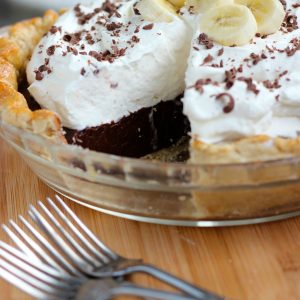 Chocolate Banana Cream Pie
Ingredients
1

Crisco® Pie Crust

baked (See link below)

1

large box chocolate instant pudding

6 serving pkg.

1

small box banana instant pudding

4 serving pkg.

4

C.

cold milk
1 pint heavy whipping cream
Chocolate Flakes and Banana Slices
Instructions
1. Combine both boxes of pudding mix with cold milx and whisk until smooth. Stir for 1 more minutes then pour into cooled (and baked) pie crust.

2. Refrigerate until firm, about 30 minutes to an hour.

3. Whisk heavy whipping cream until stiff peaks form, then add sugar (granulated or powdered sugar) and stir for 30 seconds more.

4. Cover pie with whipped cream, sprinkle with chocolate flakes and top with banana slices. Store in refrigerator.

NOTE: Put banana slices on just before serving so that they don't turn brown.
Click the photo below for the Crisco® Pie Crust recipe AND there's still time to enter the Pie Pack Giveaway if you want too 🙂 In the "directions" part of the recipe you will read how to bake a pie for "cream" fillings.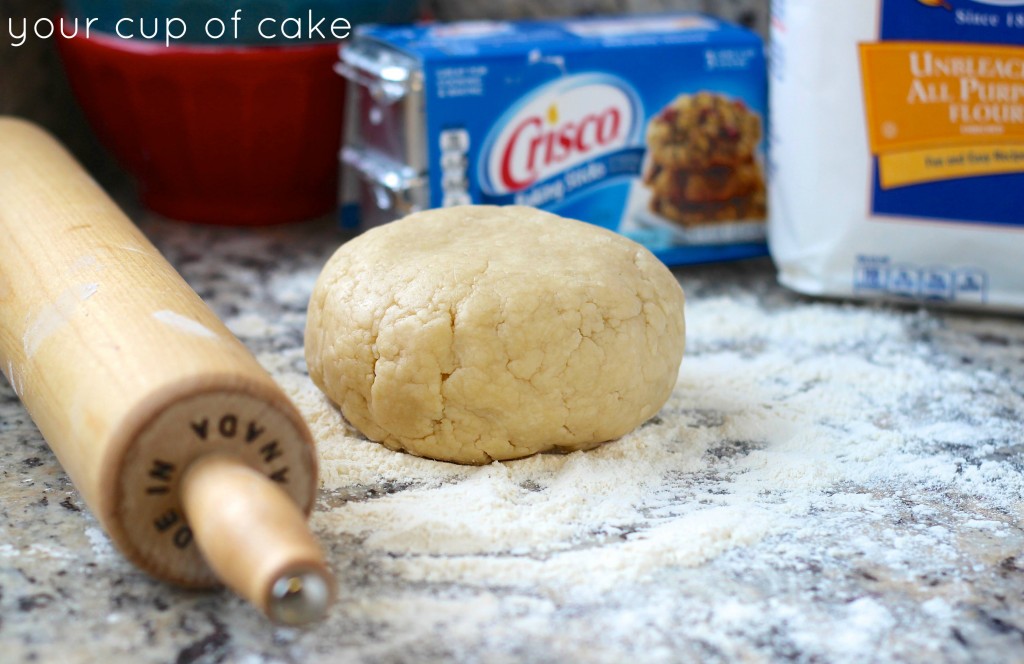 But how simple is this? I made the crust a few days in advance, wrapped it and put it in the fridge, rolled it out and baked it, stirred the milk and pudding mix together and poured!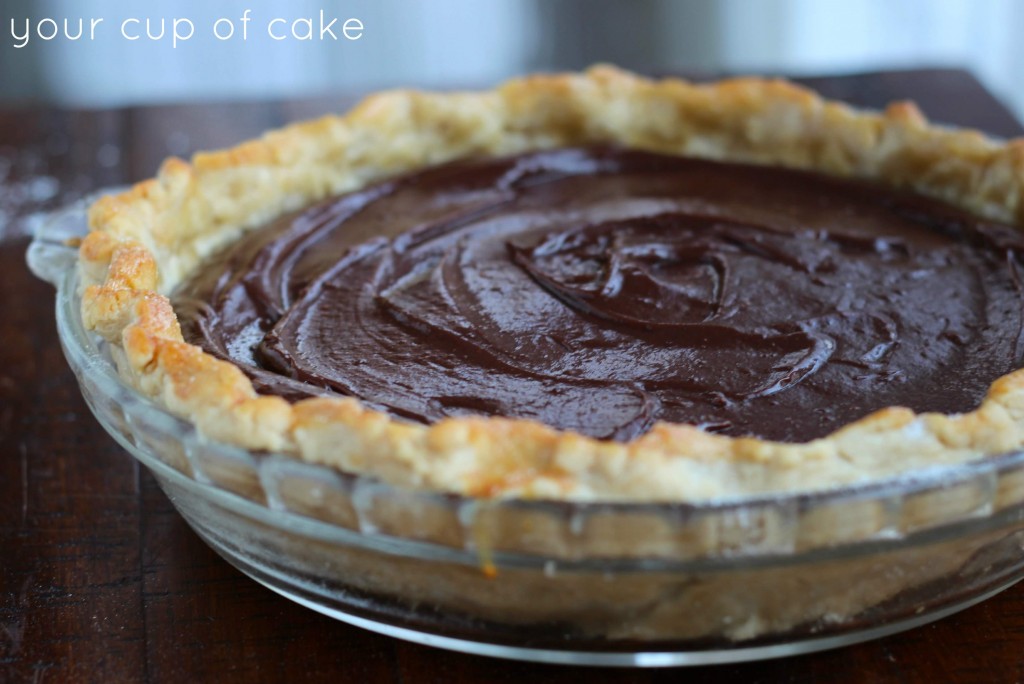 Let it chill, then top it with some whipped cream, chocolate and bananas!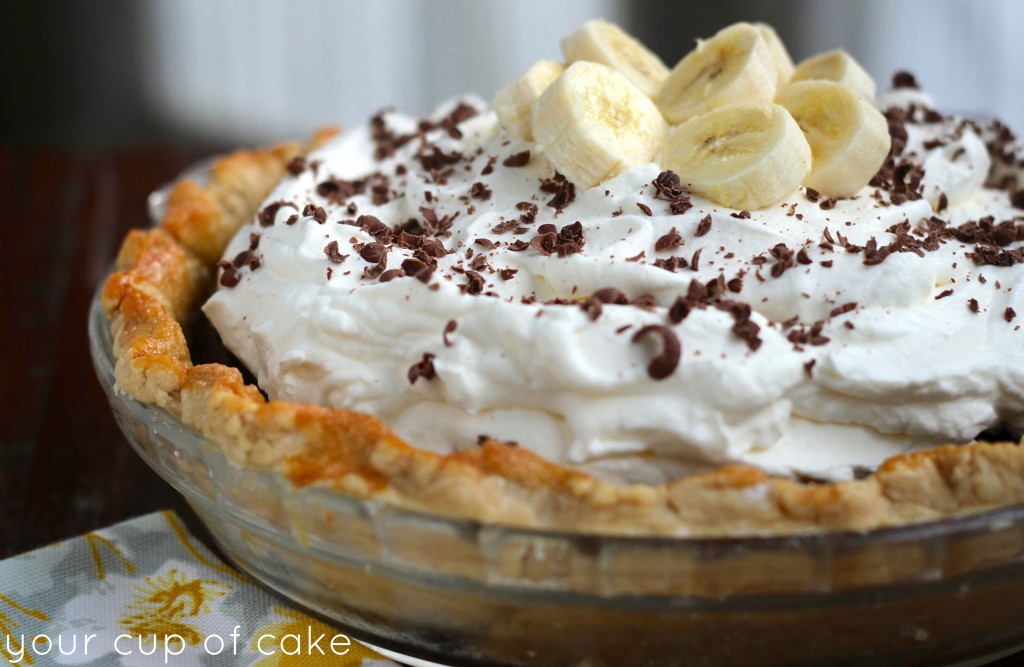 I was so nervous about cutting it… but each slice came out beautifully with no special tricks!
If you ever have any pie problems call Crisco's Pie Hotline!
1-877-FOR-PIE-TIPS (877-367-7438)
Live pie experts can be reached Monday through Friday 9:00 a.m. to 7:00 p.m. ET and extended hours 8:00 a.m. to 7:00 p.m. ET from December 16 – 23. Additionally, recorded tips and tricks can be accessed 24 hours a day.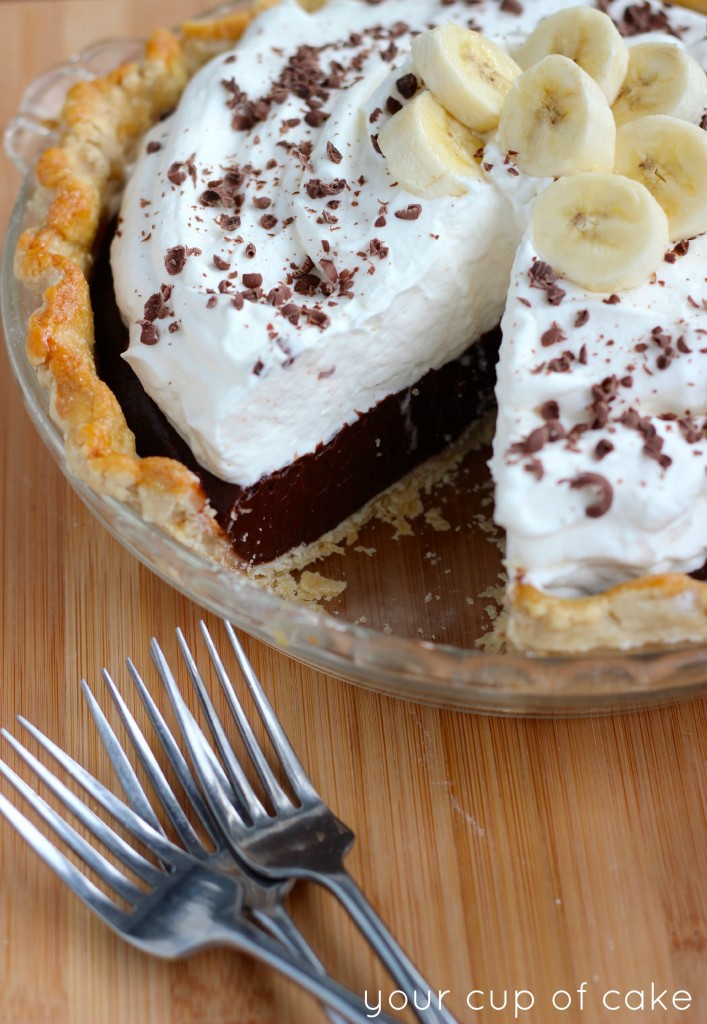 Love pies and want more ideas? Check out the Crisco Pinterest Boards for holiday pie baking inspiration or the Crisco website to find tips and recipes from Michele Stuart! She's the author of the best-selling cookbooks Perfect Pies and the new Perfect Pies & More. There's a Michele Stuart baking prize up for grabs on the Crisco site too! Just enter their Rate and Review Promotion for the chance to win another present for under your tree.
I have been compensated for this post, all opinions are my own.