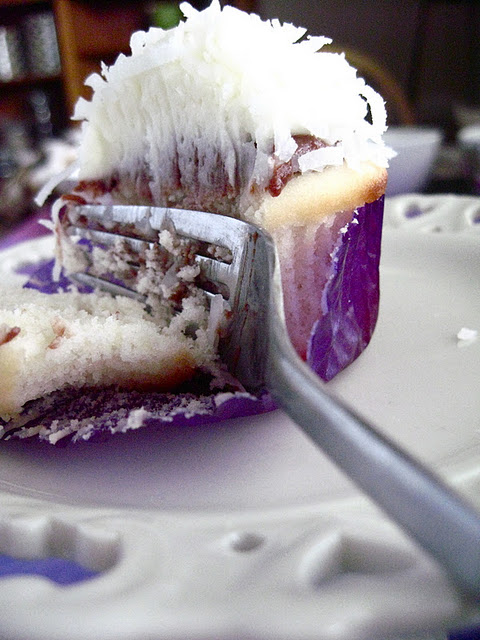 The Story:
This could very well be my all-time favorite cupcake. They are not the prettiest things, but wow, they are amazing. Coconut cupcakes are always fabulous, but they need a little chocolate to amp up the coconut flavor and really make it pop. I usually only eat a half of a cupcake when I bake. But I ate about 6 of these…. Whoops. It's a good thing I am hiking the Grand Canyon on Saturday.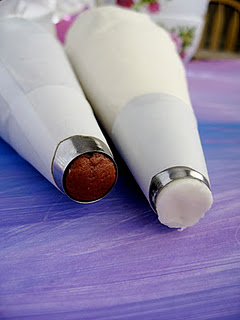 2 teaspoons baking powder
1 can coconut milk (13.5 oz)
1 ½ teaspoon coconut extract
1 ½ teaspoons coconut extract
4 oz cream cheese, softened
1 teaspoon vanilla extract
Shredded Coconut for decorating
1.
Preheat oven to 370 degrees and line pans with cupcake liners. (Yields 30 cupcakes)
2.
Beat butter and sugar until light and fluffy, be sure to scrape bowl.
3.
Mix in egg whites one at a time on slow until fully incorporated. Be sure to scrape bowl constantly.
4.
In a separate bowl, combine flour, baking powder, baking soda, salt and cornstarch.
5.
Add half of the flour mixture to the butter mixture. Mix only until combined.
6.
Add coconut milk, buttermilk, coconut and vanilla extract. Mix.
7.
Add remaining flour mixture.
8.
Scrape bowl down, batter should be sort of fluffy.
9.
Fill cupcake liners ¾ full and bake for 17-22 minutes, or until an inserted knife comes out clean.
10.
Coconut Buttercream: Beat cream cheese and butter until light and fluffy. Add coconut extract and powdered sugar. If too thick, add milk. If too thin, add powdered sugar.
11.
Fill a piping bag with the coconut buttercream, then use the same mixing bowl for the chocolate buttercream, no need to clean it!
12.
Chocolate Buttercream: Beat butter and cream cheese until light and fluffy. Add vanilla extract, cocoa and powdered sugar. If too thick, add milk. If too thin, add powdered sugar
13.
Assemble cupcake by piping onto cooled cupcakes. First top with a layer of chocolate buttercream. Then coconut buttercream. Then roll it in shredded coconut! How perfect is that?