Cinnamon syrup that's so yummy it tastes like liquid cinnamon rolls! Every stack of pancakes and waffles needs this Cinnamon Roll Buttermilk Syrup!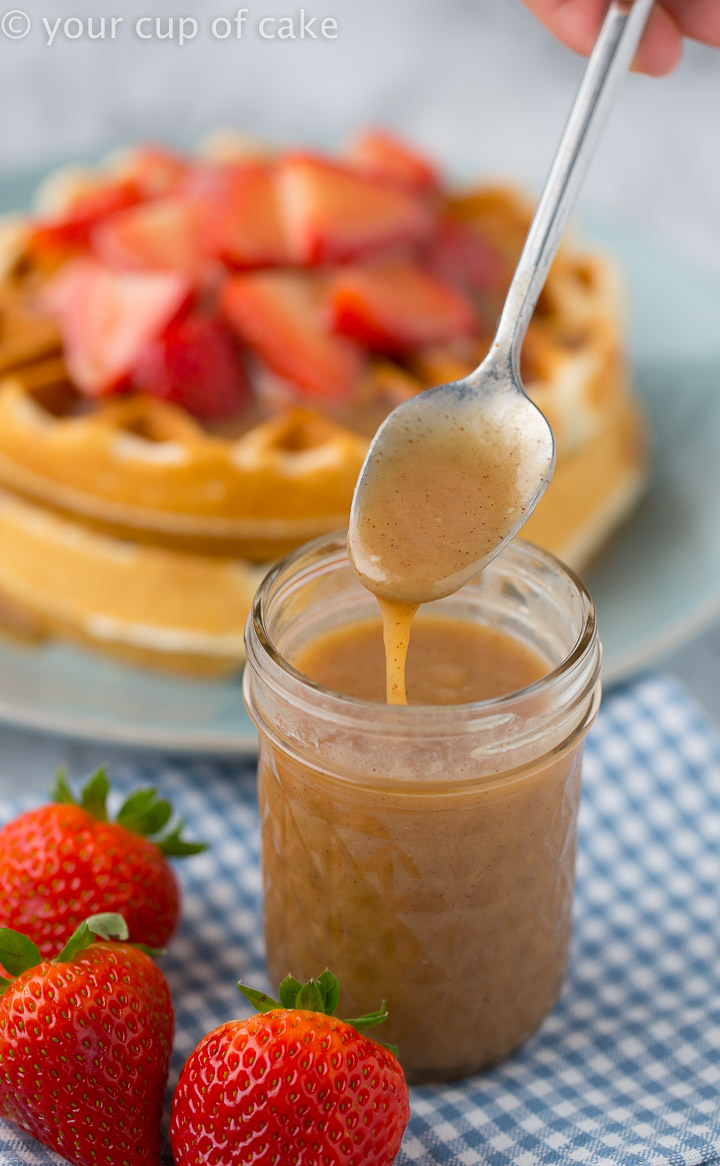 Cinnamon Roll Buttermilk Syrup
I love breakfast food! Not much can beat it. Bacon, eggs, waffles, blueberry pancakes, sausages, hash browns… wow I'm getting hungry just typing this! So when I was in college I liked to treat myself to a nice homemade breakfast on the weekends. I made this delicious cinnamon syrup for my stack of pancakes. The syrup always reminded me of a cinnamon roll so I nicknamed the syrup Cinnamon Roll Buttermilk Syrup. It's taken me years to finally get around to taking photos and posting the recipe! But here it is! I love making this syrup for friends and family gifts during the holidays because most people have a stack on pancakes Christmas morning and this is the perfect syrup to go with it.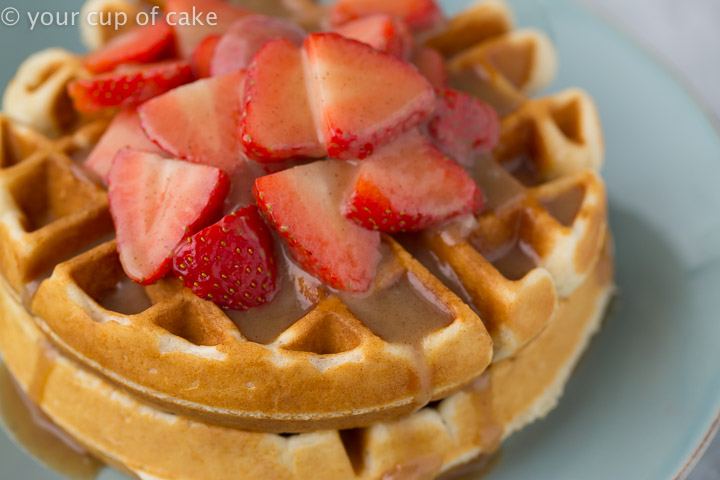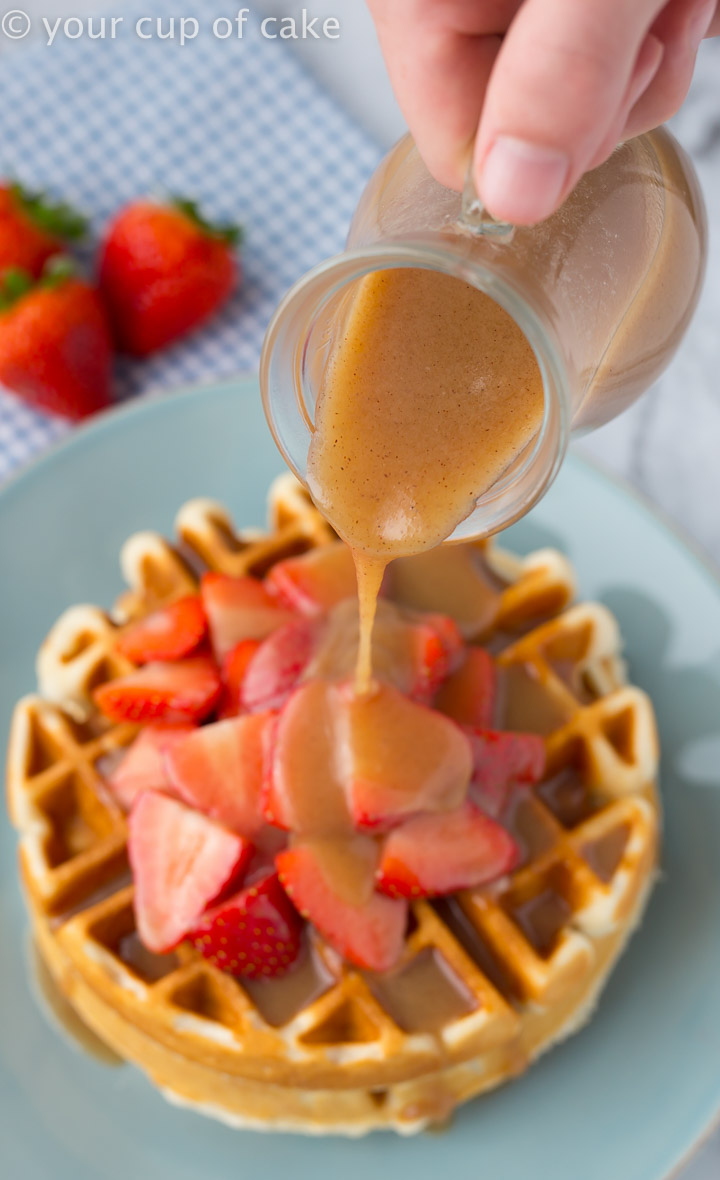 The Best Homemade Syrup
I'm all about homemade buttermilk syrup. But if you're going to make it, make it special! The cinnamon and vanilla in this recipe really give it a punch of flavor! It also works great with any fruit you may want to pair with your pancakes or waffles with. A lot of people love to use the trick of adding lemon juice to milk to make their own buttermilk… don't do it for this recipe though. You really do need and want real buttermilk. You can buy just a small carton from your local grocery store, all you need to do is plan ahead! If you do have extra buttermilk, you can use it in any cake/cupcake recipe where milk or water is called for. I love baking with buttermilk, it gives my cakes every more moisture.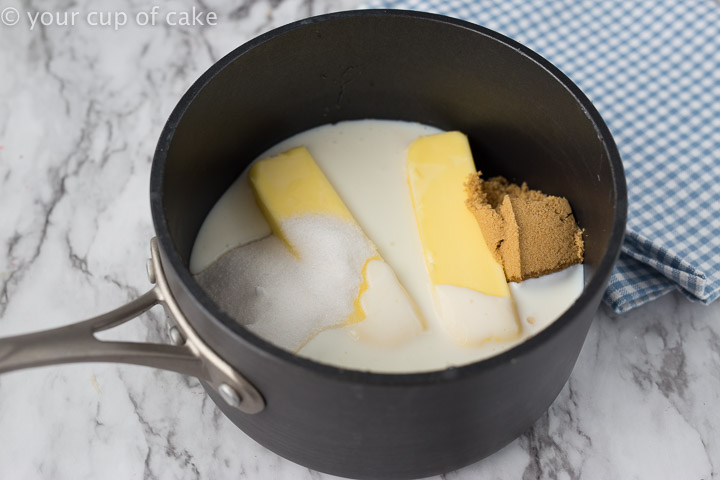 See how it foams up when you add the baking soda? this is why you need to use a medium saucepan instead of a small one! You don't want a sticky syrup mess all over your stovetop!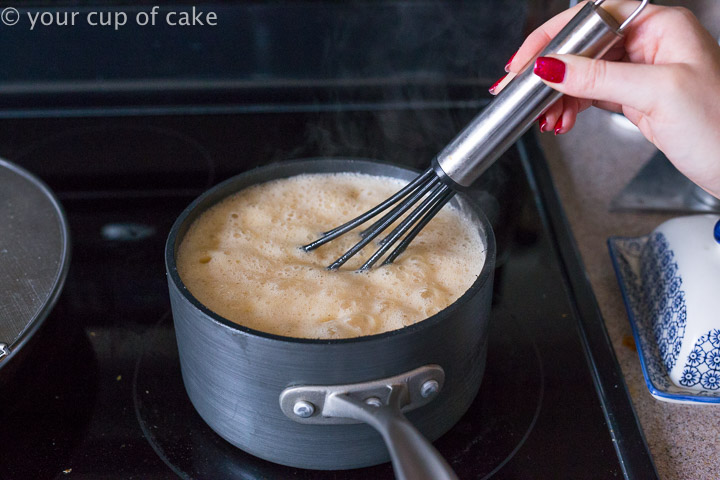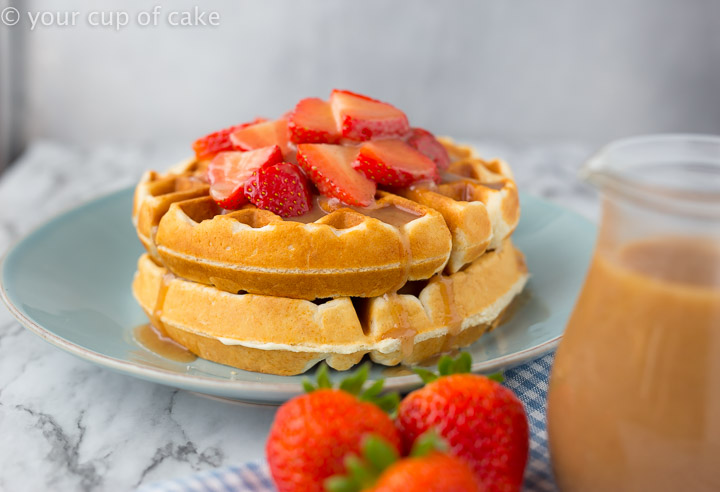 Cinnamon Roll Syrup
This really does taste like a liquid cinnamon roll. Warm, cinnamon-y, sweet… yum. I can't get enough of it! Those little speckles from the cinnamon reminds me of the cinnamon filling in a cinnamon roll! Make a big batch of this and store it in the fridge and use it all week long with your family.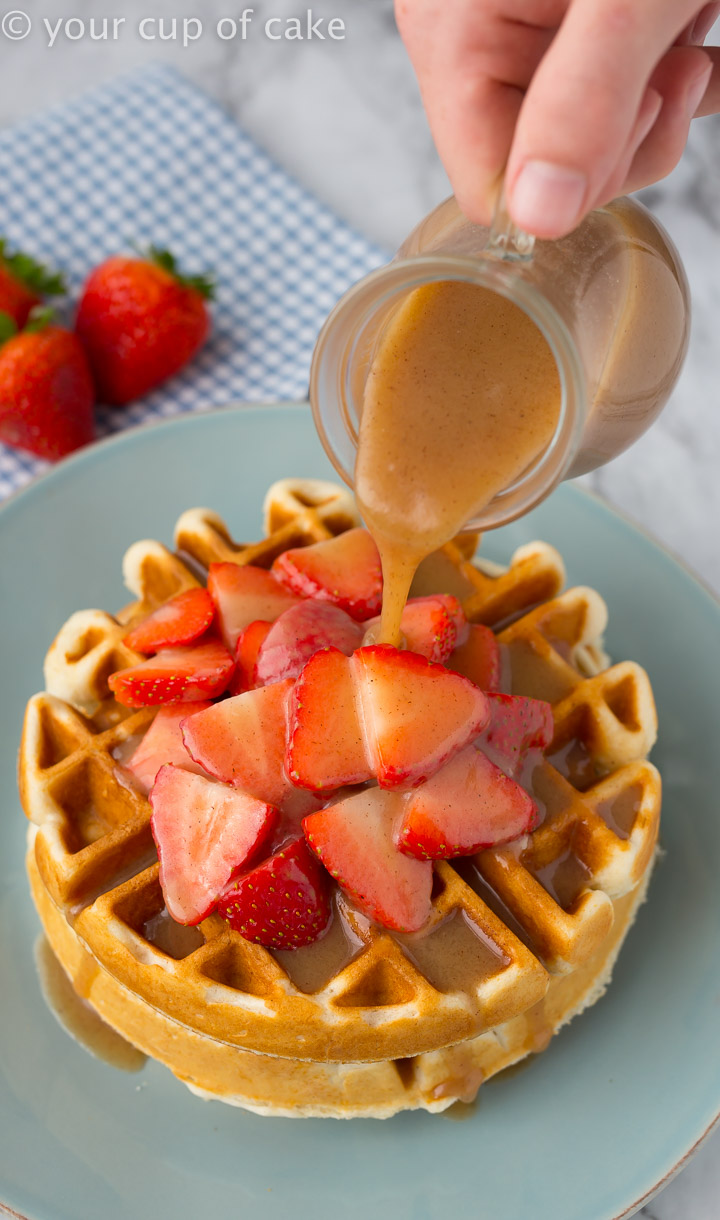 The recipe makes more than this little pitcher, I just wanted to shoot the photos with this cute little thing!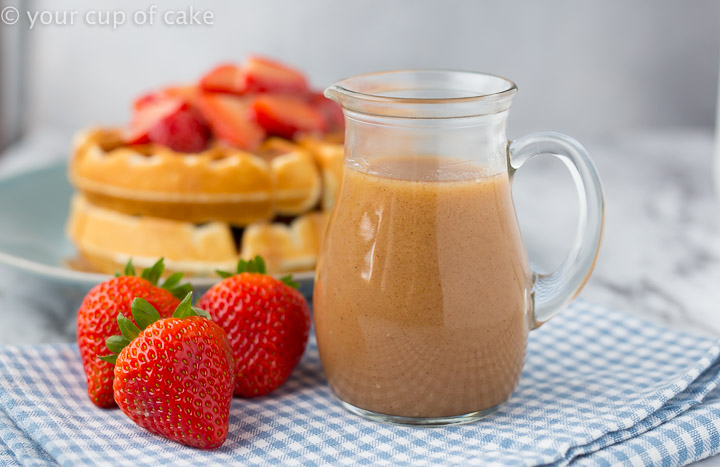 I hope you enjoy my favorite syrup recipe, Cinnamon Roll Buttermilk Syrup!
Love pancakes? Try my Strawberry Lemon Poppy Seed Pancakes!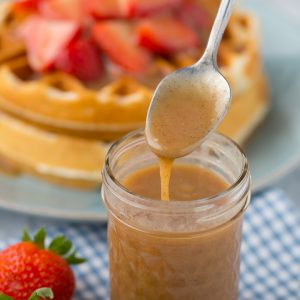 Cinnamon Roll Buttermilk Syrup
Ingredients
1/2

cup

butter

3/4

cup

sugar

1/4

cup

brown sugar

1

cup

buttermilk

1

Tbsp.

corn syrup

1/2

tsp.

cinnamon

1

Tbsp.

vanilla extract

1/2

tsp.

baking soda
Instructions
Add butter, sugar, brown sugar, buttermilk, corn syrup and cinnamon to a medium sauce pan and bring to a boil over medium/high heat. Let boil for 1 minute. Stir occasionally.

Whisk in vanilla and baking soda and let cook for 10 more seconds. The syrup will foam when you add the baking soda.

Let cool and store in the fridge!