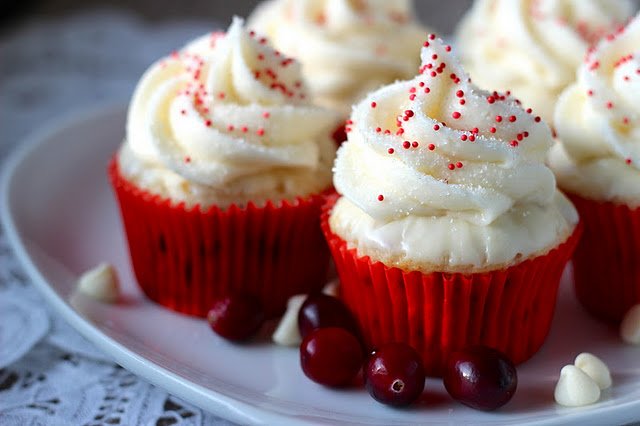 The Story:
Finals week is my most unproductive week of the entire semester. I put off a huge project until 2 days before it was due. To make up for my poor quality work, I delivered my project with a box of these cupcakes. I hope my professor liked them!
2 cups chopped cranberries
¾ cup white chocolate chips
2 ½ tablespoons heavy cream
White Chocolate Buttercream:
8 oz cream cheese, softened
2 tablespoons white chocolate instant pudding powder
yields 24 cupcakes
1.
Preheat oven to 350 degrees and line pans with cupcake liners.
2.
Gently combine egg whites, egg, oil buttermilk, sour cream and zest.
3.
Stir in cake mix (for easy mixing, sift cake mix to remove lumps).
4.
Add chopped cranberries.
5.
Fill cupcake liners ¾ full and bake for 14-18 minutes, or until an inserted knife comes out clean.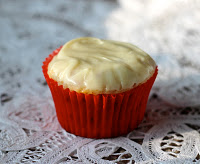 6.
When the cupcakes are almost cool, make ganache.
7.
White Chocolate Ganache: Melt white chocolate and cream together in a double boiler or in the microwave. Be careful, white chocolate burns easily!
8.
Dip cooled cupcakes in ganache. Let set before piping buttercream.
9.
Buttercrem: Beat cream cheese and butter for 4 minutes. Add pudding mix, vanilla extract ad powdered sugar. If too loose, thicken with more powdered sugar.
10.
Pipe onto cupcakes and top with sprinkles!