Every one needs a quick, easy and reliable muffin recipe! These Easy Lemon Blueberry Muffins are perfect for muffin cravings and whip up in no time!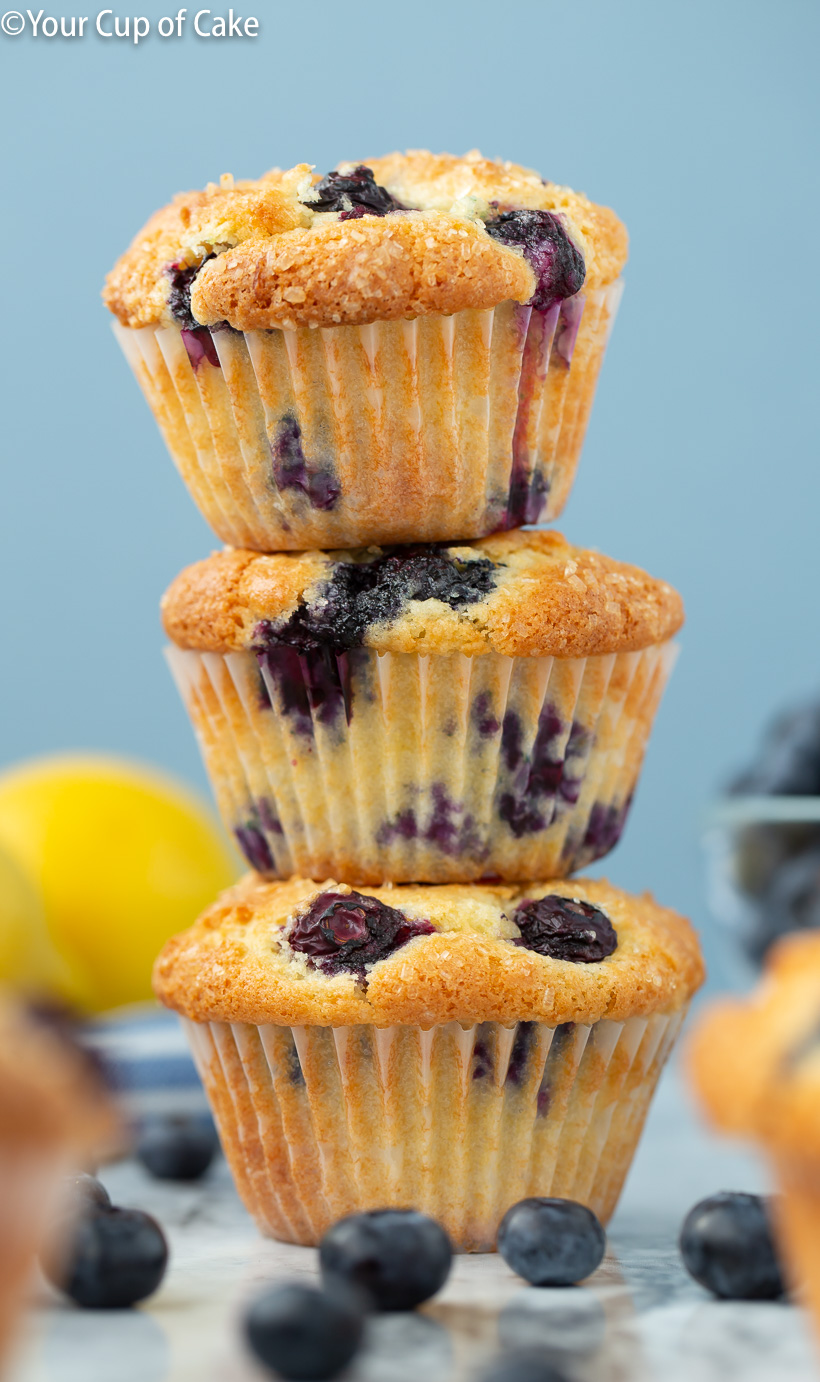 Easy Lemon Blueberry Muffins
I'm a bit of a muffin maniac. I just can't help myself when I see muffin in a bakery! It's like they're calling out to me, "Eat me! Eeeeeeat me Lizzy!" So I have loved making muffin recipes like my Apple Snickerdoodle Muffins and my classic Pumpkin Nutella Muffins! But sometimes I just need an super, super easy, no fuss recipe! Not that my other recipes are complicated, but when you get into making streusel and glazes it can sometimes feel overwhelming. And let's face it, you can never go wrong with a lemon blueberry muffin! You're going to love this recipe for Easy Lemon Blueberry Muffins!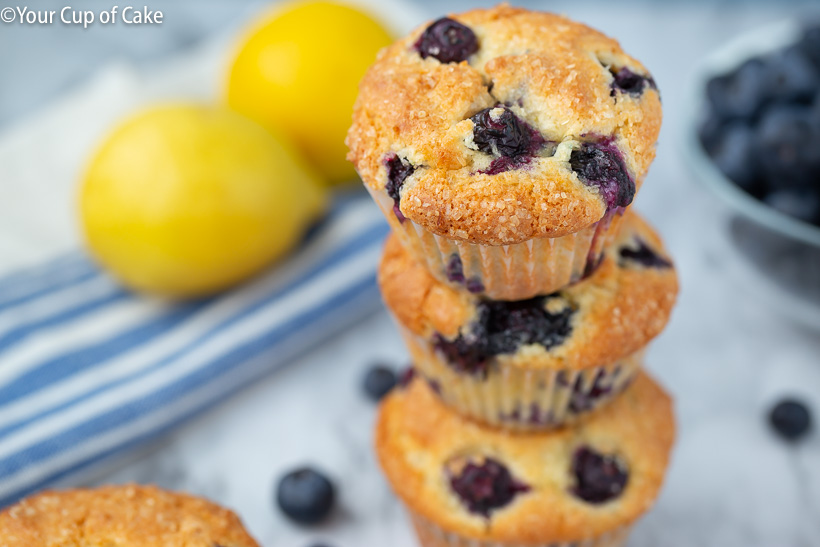 How to make the Best Lemon Blueberry Muffins
So what makes this recipe so easy? You mix your dry ingredients in one bowl, mix your wet ingredients in another, add the wet to the dry, toss your blueberries in a bowl with some flour (to keep them from sinking to the bottom) and fold in! I do it all by hand because you really don't want to accidentally over mix your muffin batter. I only have 2 dirty bowls, 1 dirty whisk and 1 dirty spatula at the end! Clean up takes about 3 minutes! Want to know another trick to getting beautiful blueberry muffins? I always add a few blueberries on top of my batter after I fill my muffin tins! You'll want to poke them down into the batter and not just have them sitting on top or else they'll roll off, but this trick insures that you'll have some blueberries peeking out on top after they have baked!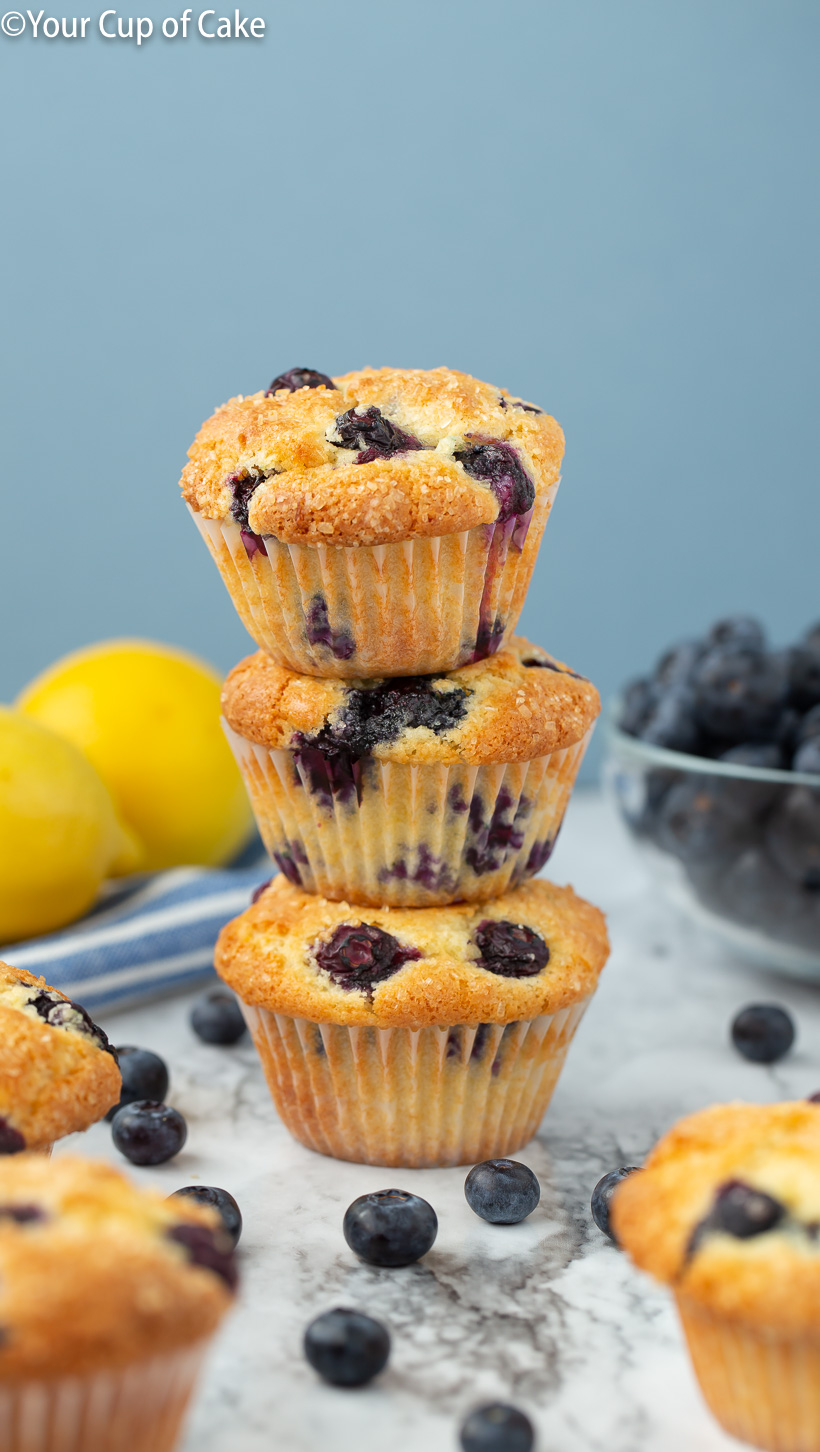 In the recipe you'll see I mention you can add a little sprinkle of sugar and/or cinnamon on top of the batter before it goes in the oven. I love to use coarse sugar on top of my muffins! It gives an added crunch and sparkle on top of each muffin and really makes it feel like a bakery muffin. It's a quick substitute for a streusel topping and that crunch is unbelievable!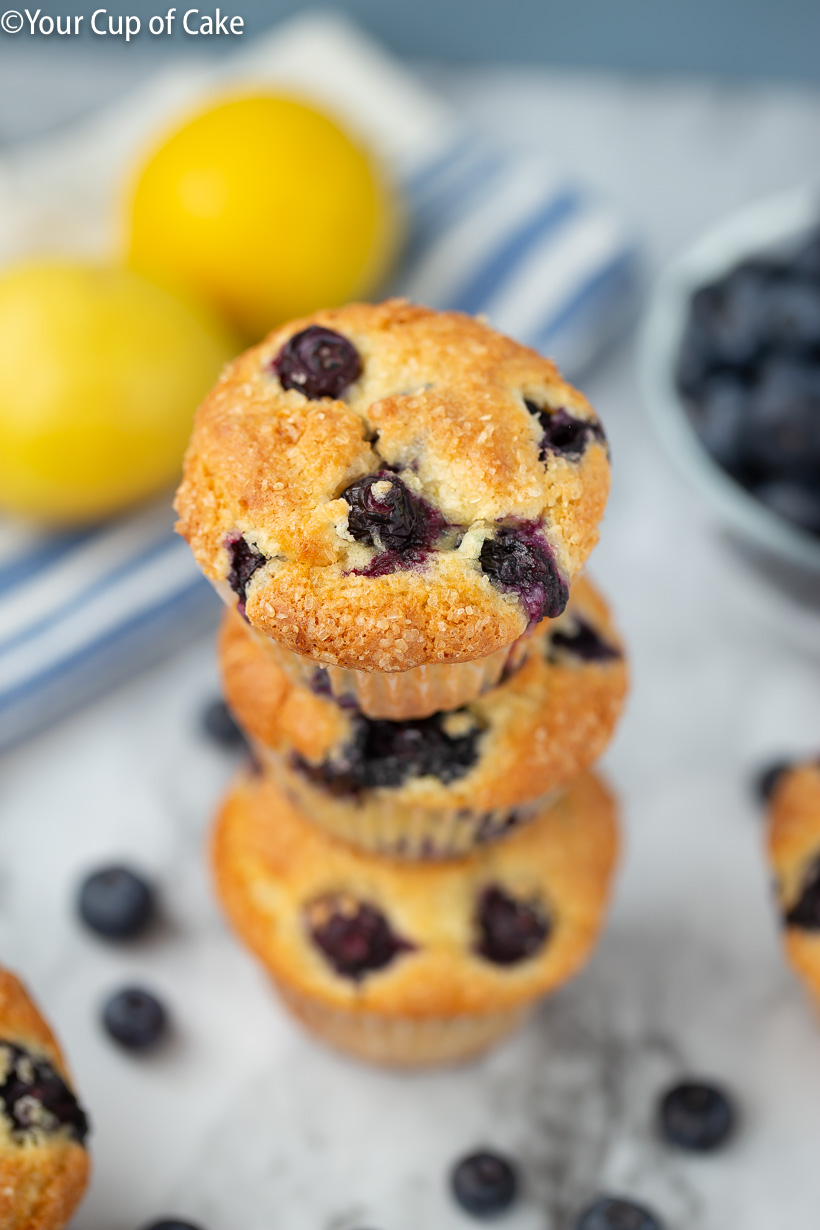 Yum. It's just so hard to beat a warm blueberry muffin out of the oven! Is it spring yet? I have been craving all things lemon and berry! Enjoy these Easy Lemon Blueberry Muffins!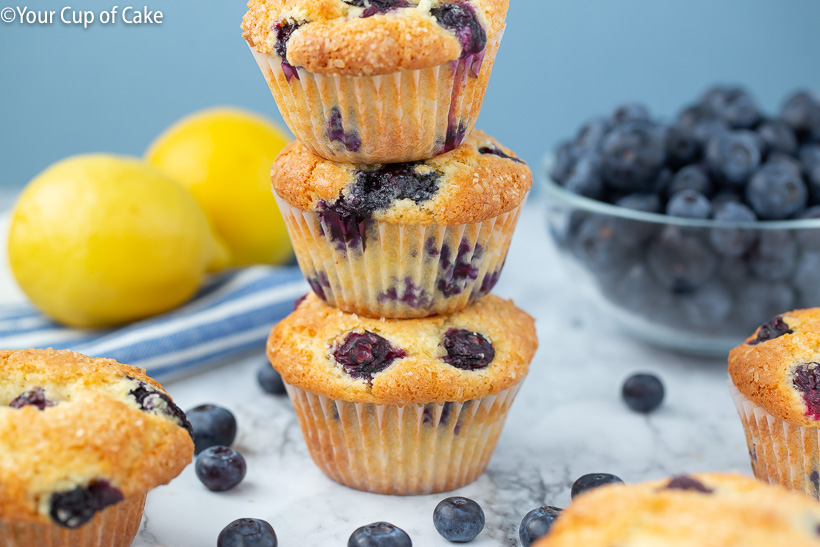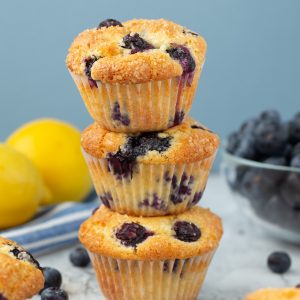 Super Easy Lemon Blueberry Muffins
Ingredients
2

cups

flour

1

Tbsp.

baking powder

1/2

tsp.

salt

2

large

eggs

1

cup

sugar

1

cup

yogurt

1/2

cup

oil

1

tsp.

vanilla extract

2

Tbsp

lemon zest

2

tsp.

fresh lemon juice

1 1/2

cup

blueberries

fresh or frozen and thawed

1

Tbsp.

flour

for blueberries
Instructions
Preheat oven to 400 degrees and line your muffin pan with cupcake liners or grease well.

In a small bowl whisk together flour, baking powder and salt. Set aside.

In a large bowl whisk together eggs, sugar, yogurt, oil, vanilla, lemon zest and lemon juice.

Fold in dry ingredients to wet and before its combined, stop and prep your blueberries.

Put your blueberries into your small bowl where you had your dry ingredients and add 1 Tablespoon of flour and coat your berries. Pour berries into batter and gently fold just until combined. Don't over mix.

Fill muffin tins 3/4 full. You can sprinkle a little extra sugar or cinnamon on top for extra flavor if desired. Place in oven and TURN THE HEAT DOWN TO 375 degrees. Bake for 18-20 minutes or until an inserted knife comes out clean.