These egg free healthy muffins go by many names, Hulk Muffins, Monster Muffins or Green Machine Spinach Muffins! They're an easy way to eat more spinach!

Healthy Green Machine Spinach Muffins
Don't be fooled by the crazy green color, these muffins taste like banana muffins! Their incredible color comes from lots and lots of spinach but the banana in the mix is what gives them their flavor. If you're looking for a way to eat more spinach or get your kids to eat more, this is a great way to get your veggies! Enjoy my Green Machine Spinach Muffins!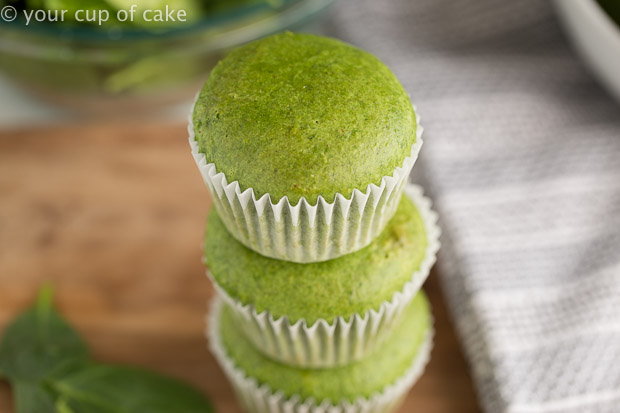 How to Make Spinach Muffins
These spinach muffins are super simple to make because all the hard work is done in the blender! The blender is what chops up all the spinach so it can be evenly incorporated into the muffin batter! Just put all the liquid ingredients and the spinach in your handy dandy blender (I'm obsessed with my blendtec) and zip them all together! It will look like a green smoothie, but then you'll pour it into your dry ingredients to make your batter. Now, with any muffin and quick bread recipe remember to not over mix!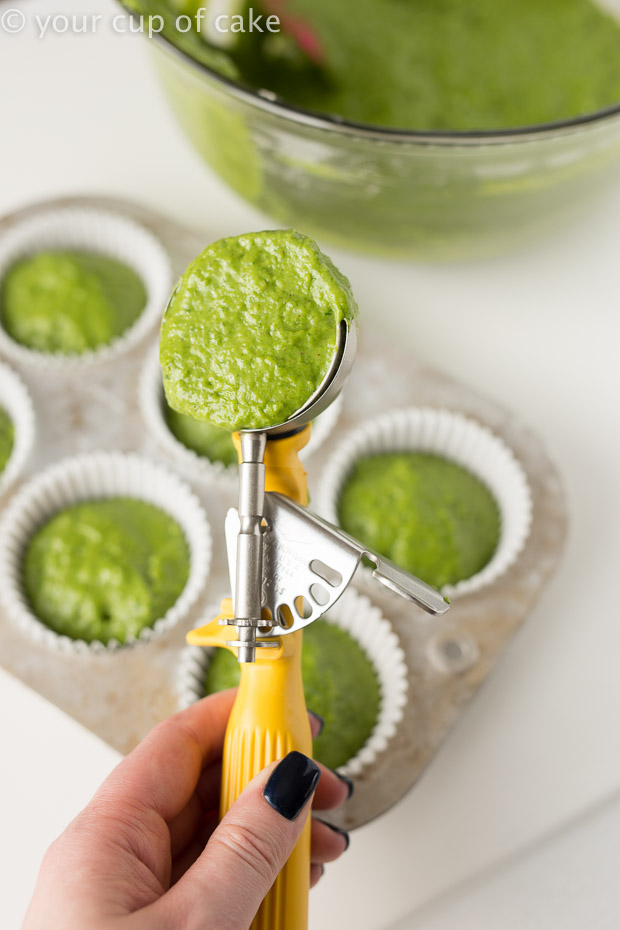 I loooove my food scoops! They keep my cupcakes and muffins all the same size and it's way less messy than pouring the batter and getting it all over the counter. Look at that crazy green batter! These were just so much fun to make because of the insane color!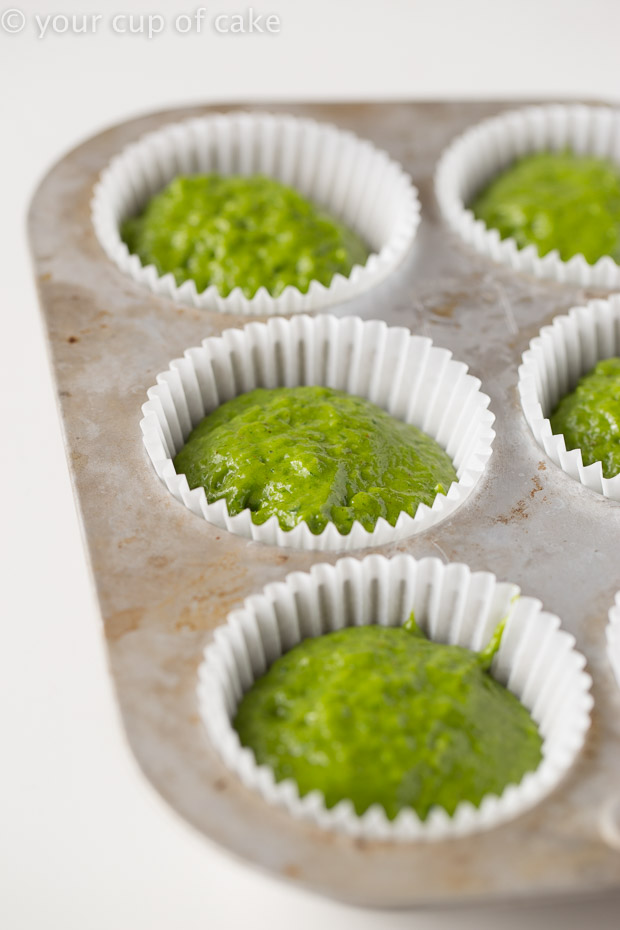 How to Eat More Greens
I love green smoothies, the Naked juices from Costco, mixing up spinach in my omelets and cauliflower rice! These Green Machine Spinach Muffins are just another way to sneak a few more veggies into your diet. And since it's January I'm all about finding ways to eat a little healthier so I can eat more cupcakes later 🙂 If you follow me on instagram you know I'm trying to hit the gym more too, it's easy in January but them February rolls around with all the hearts and chocolates and that's when I always seem to stop my gym time. So here's to sticking with it this year!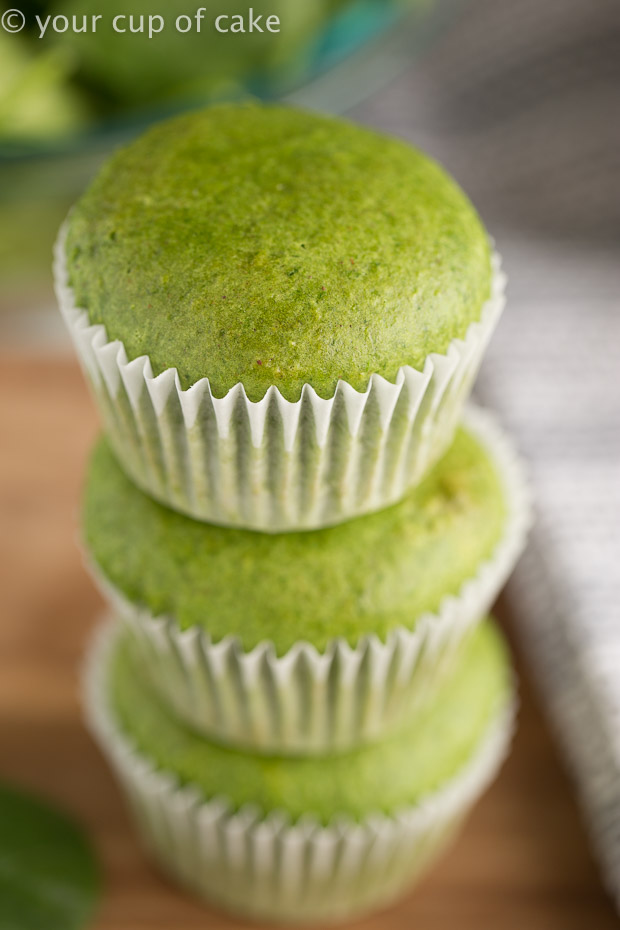 Egg Free Muffins
I wanted to make these egg free because I get so many requests for egg free recipes! Now, you can add one egg if you're wanting more protein but since I used greek yogurt there already is a decent amount of protein in the muffins.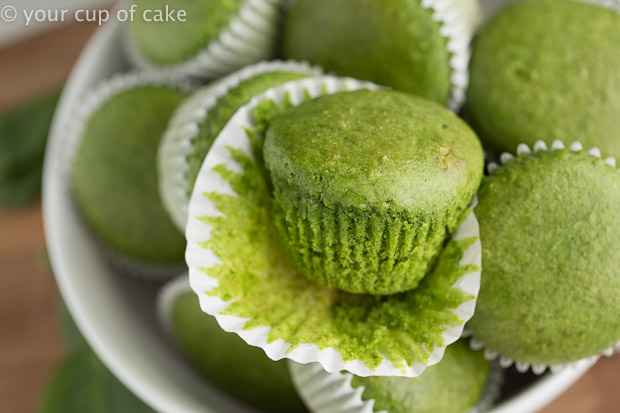 Enjoy these Green Machine Spinach Muffins with your family!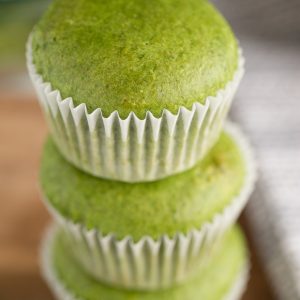 Green Machine Spinach Muffins
Ingredients
3/4

C.

greek yogurt

or milk

1/4

C.

oil

1

medium banana

2

tsp.

vanilla extract

6

oz.

spinach

2

C.

flour

AP or Whole Wheat

3/4

C.

sugar or honey

3

tsp.

baking powder

1/2

tsp.

baking soda

1/2

tsp.

cinnamon

1/2

tsp.

salt
Instructions
1. Preheat oven to 375 degrees and line a pan with 12 cupcake liners.

2. In a blender combine greek yogurt, oil, banana, vanilla extract and spinach until smooth.

3. In a large bowl add flour, sugar, baking powder, baking soda, cinnamon and salt. Whisk together and then add liquid ingredients. Stir just until combined, don't over mix.

4. Divide evenly among muffin pan and bake for 15-20 minutes or until an inserted toothpick comes out clean.