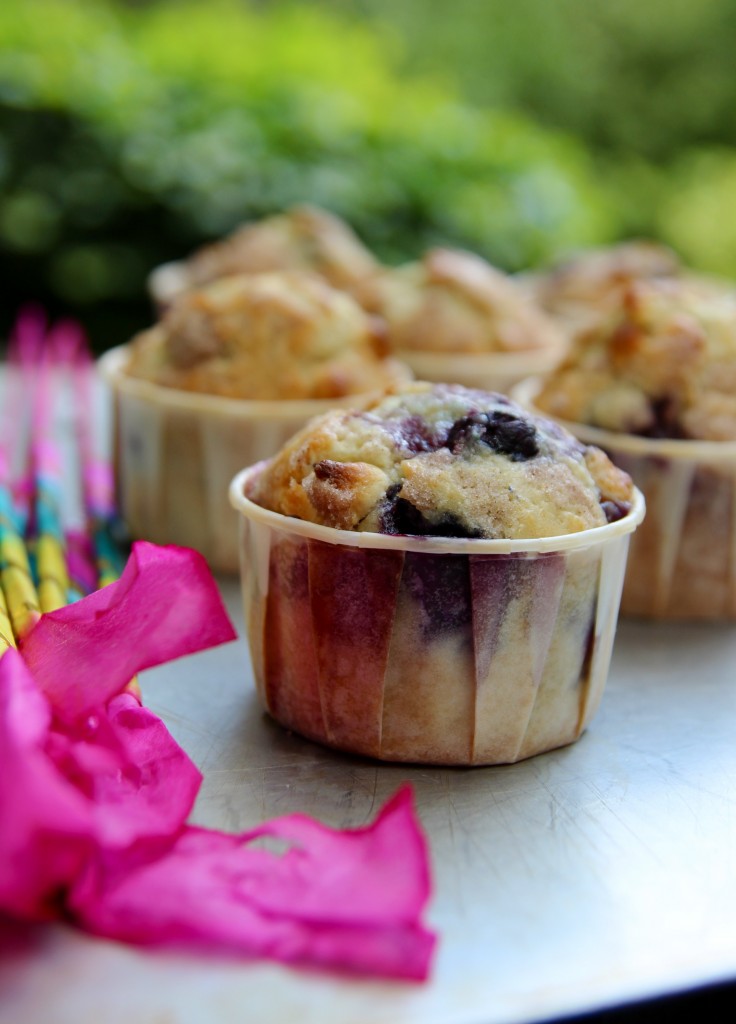 The Story:
Somedays I admit embarrassing things–today is one of those days. The weather here in Oregon is sunny one day and rainy the next. Some cloudy mornings I just don't want to get out of bed. So when my alarm goes off, I pull the covers up over my head and play Fine By Me on my phone once or twice and then I am ready for my day of baking.
I'll admit I do this even on the sunny days, it's just such an adorable song! But hopefully by the 4th of July I will have moved on to a new wake-up song.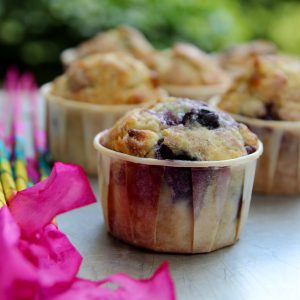 Red, White & Blueberry Muffins
Ingredients
Muffins:
2

cups

flour

1/2

cup

+ 1 TB sugar

3

teaspoons

baking powder

1/2

teaspoon

salt

1

egg

beaten

2/3

cup

milk

1/3

cup

oil

1/2

cup

dried cranberries

1/2

cup

white chocolate chips

3/4

cup

blueberries

frozen or fresh
Topping:
2

Tablespoons

sugar

1/2

teaspoon

cinnamon

1

teaspoon

butter

softened
Instructions
Directions:

1. Preheat oven to 400 degrees and line pans with cupcake liners or use souffle cups like I did.

2. In a large bowl, sift flour, sugar, baking powder and salt together.

3. In a small bowl, combine egg, milk and oil.

4. Pour egg mixture, cranberries and white chocolate chips into dry ingredients and stir with a wooden spoon just until combined.

5. Gently fold in blueberries.

6. Topping: Mix sugar and cinnamon together. Cut in butter and mix well.

6. Fill liners 3/4 full, sprinkle with topping and bake for 16-20 minutes or until an inserted knife/toothpick comes out clean.