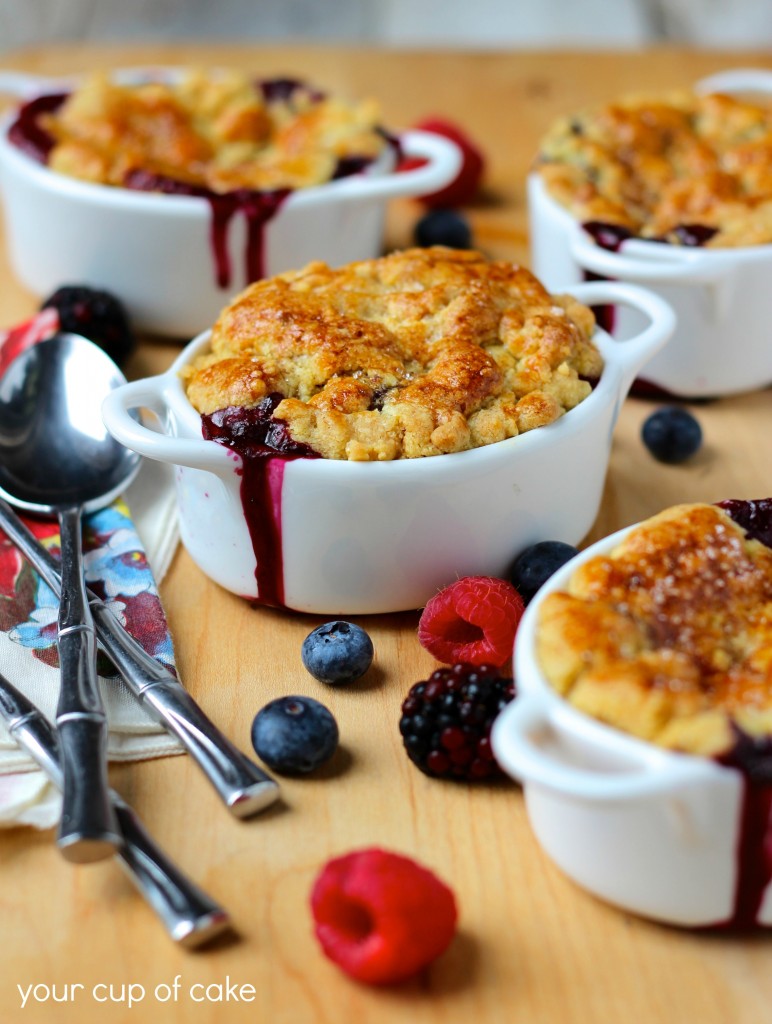 The Story:
Fall has arrived.
Well, sort of.
I'm here in Oregon and the mornings are dreary and call for boots and hoodies, but then the clouds open up in the afternoon and I want to throw on a sundress and go barefoot. But since the weekend is full of football I still count this as Fall.
So what's the perfect dessert for this in-between season? A berry cobbler. The berries and their "zing" scream of summer but the warm, crumbly topping takes it to Fall. So ditch the dip and chips and snuggle up to the football game with the easiest cobbler recipe you will ever find.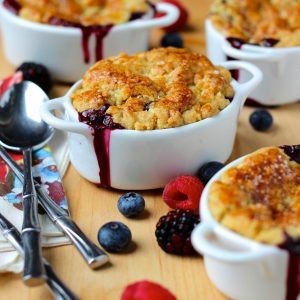 The Easiest Cobbler You'll Ever Make
Ingredients
Berry Cobbler:
5

C.

berries

fresh or frozen (or peaches, apples, whatever you want!)

1/4

C.

sugar

optional

1

box yellow cake mix

1/2

C.

butter

melted

1

tsp.

cinnamon

optional
Egg Wash, optional
1

egg white

sugar

for sprinkling
Instructions
1. Preheat oven to 350 degrees and lightly grease a 13 X 9 pan or ramekins (about 9).

2. Pour frozen or fresh berries into your baking dish. (If desired, add 1/4 cup sugar to berries before filling pan and fold gently. This sweetens the berries and helps to pull out the juices.)

3. Combine cake mix, melted butter and cinnamon and stir until combined.

4. Crumble dough over berrie.

5. Use a pastry brush to "paint" the egg white on top of the cobbler. This is completely optional, it just adds nice color. Sprinkle sugar on top to give a good crunch. (Note: You won't use the entire egg white.)

6. Bake for 28-35 minutes. You don't want to under-bake a cobbler, you want the dough to be crispy.

7. Serve warm!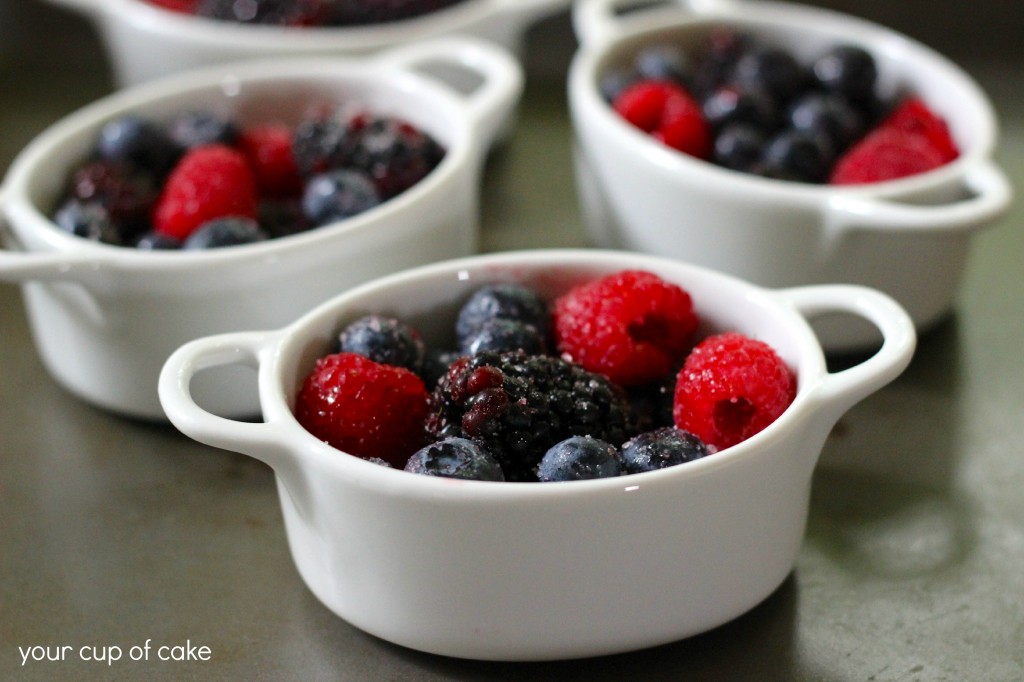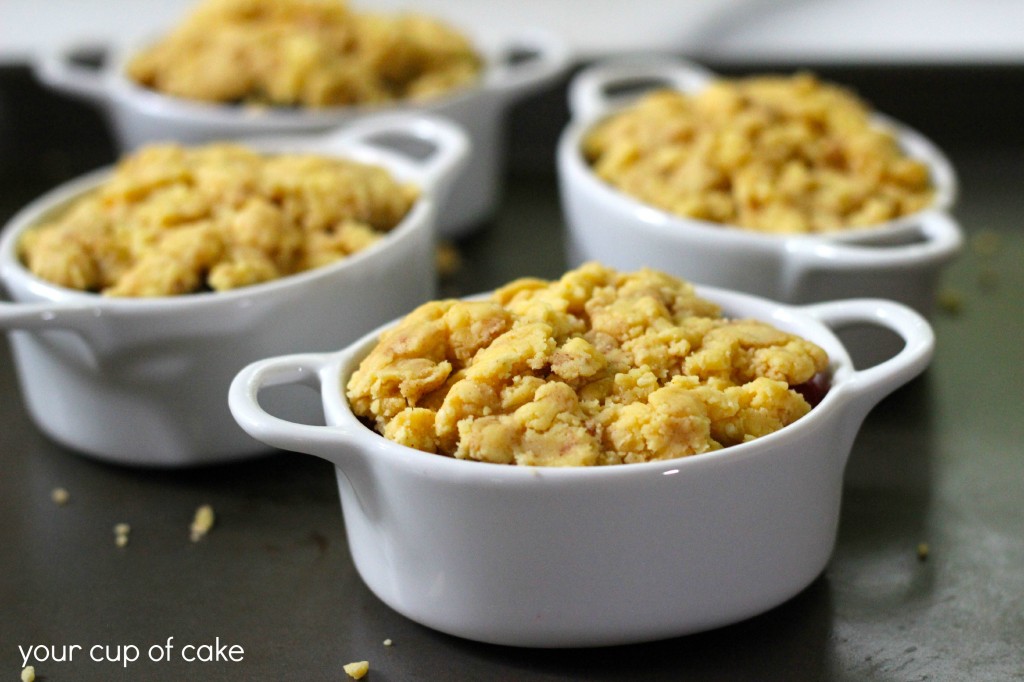 Adorable baking dishes, right? They're sadly not mine, they're borrowed.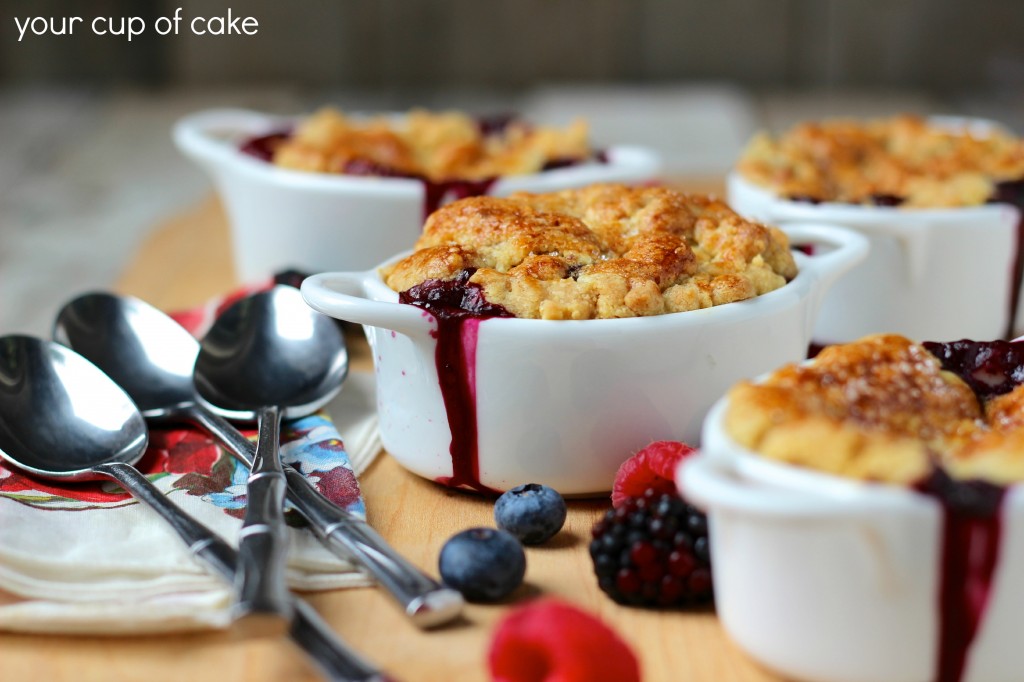 I seriously was in heaven sitting on my couch watching football eating (3) of these.