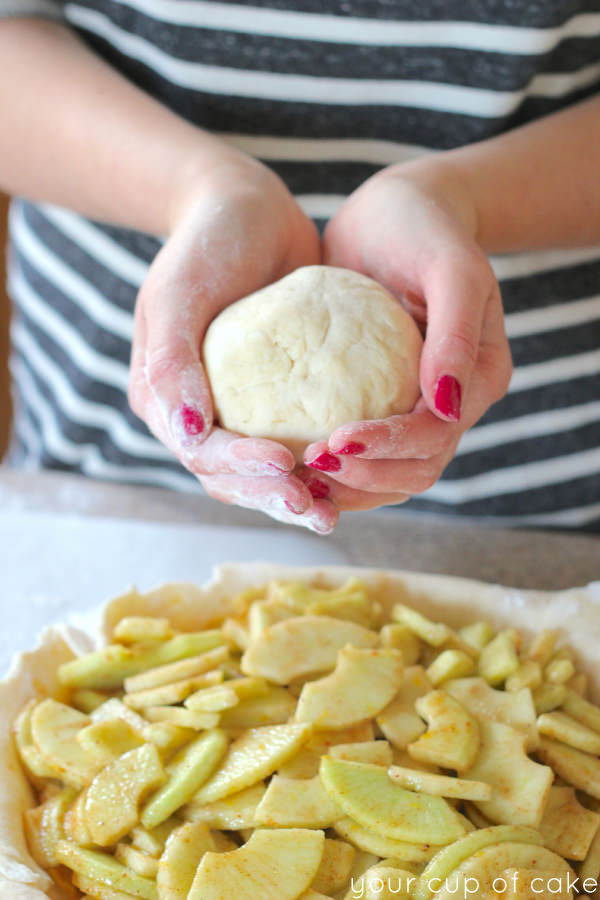 Thanksgiving is coming fast, these are the top 11 Tips for the Perfect Pie! Everything from crust to filling to baking and serving! I wanted to update my Pie Post from a few years ago, I've learned so much in the kitchen since I wrote it! A big thanks to Breyers Ice Cream who sponsored this post and make it all happen! They're part of my big tip #8!
1. Plan on making extra crust.
There's nothing more frustrating than struggling to make the prefect pie because there isn't enough crust. You have to roll it super thin and then you're trying not to get holes or tears in it and then just forget about having enough to make a pretty fluted rim. So just plan on making extra crust so that you aren't kicking yourself in the end.
2. The trick to a flakey crust isn't what you think….
Okay this may sound bizarre but hear me out. Vodka. Adding a teaspoon or two to your pie crust helps to keep it flakey because when the alcohol burns away it leaves pockets of air in your crust. I don't drink, so the first time I heard this I was a little nervous. But I also make my own vanilla extract which is made from vodka so I put a little of that in my crust every year and it's soooo good.
3. Roll out using parchment paper.
Not only does this keep your kitchen from turning into a flour blast zone, but it's easy to transfer the pie crust into the pie pan as well!

4. The Secret Squeeze
Whenever you make a berry or apple pie… add a squeeze of lemon. It adds another dimension to the berry pies and helps to keep the zing from the apples after they're baked.
5. Don't underestimate decorating.
Making a lattice crust or popping on a few pie crust "cookies" at the end can turn your average pie into a work of art for just a few extra minutes of work. Don't let the lattice scare you! You don't need 30 thin pieces going every which way like the fancy magazines to make your pie gorgeous. Keep it simple.
BONUS TIP: The right tools can make all the difference, I'm obsessed with my Apple Peeler/Corer/Cutter!

I used a ravioli cutter to get the zig-zag cuts on my lattice!
6. Keep it cold.
Your pie crust needs to stay cold. I know I talked about alcohol making the pie crust flakey, but you also need to keep the butter in your crust cold. This is why you always start with refrigerated butter and cut it into your pie and you want to handle the dough as little as possible. I'm blessed (cursed) with freezing hands so this is the only time it comes in handy. But to "cheat" this you can pop your pie crust into the freezer for a few minutes just before you fill and bake it!
7. Egg wash and coarse sugar.
Another trick to making your pie look like it came from a bakery. Use a whisked egg white to brush your pie crust and then sprinkle with coarse sugar. It will be shine, golden and the sugar will also help to give a nice light crunch on the outside.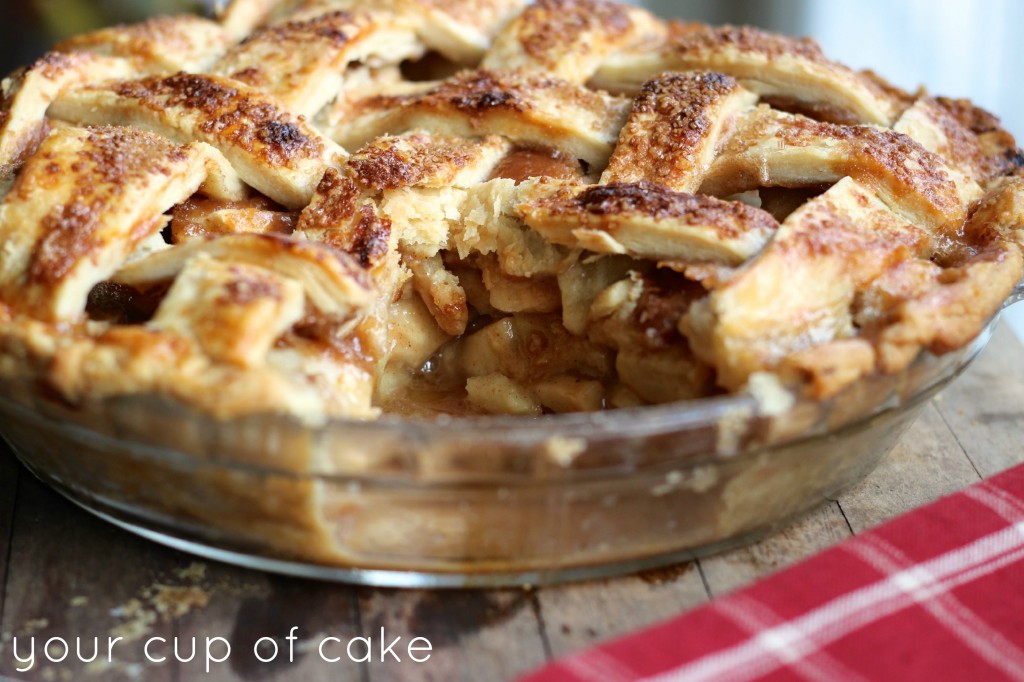 8. A La Mode.
Pie isn't pie without a scoop of ice cream on top. That's why I love warm pies the best, because the ice cream melts into them and creates magic. You can go with a classic vanilla like Breyers Natural Vanilla which now uses only milk and cream from American cows not treated with artificial growth hormones.*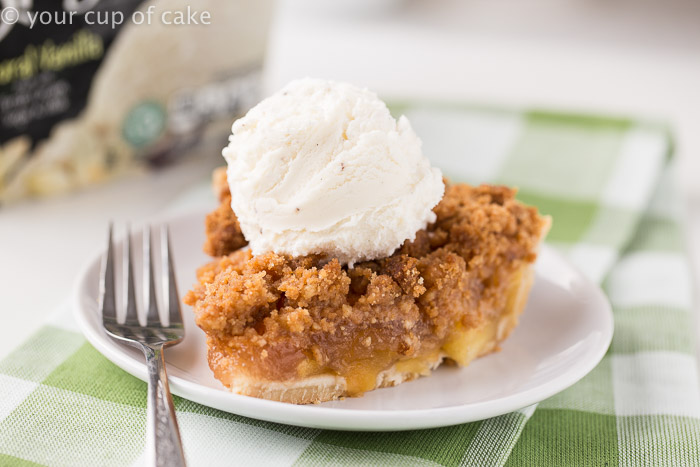 Most of Breyers products currently source natural colors and flavors, and they are working to transition the rest of their products. I like buying vanilla because it goes with every pie, but sometimes you want to mix it up…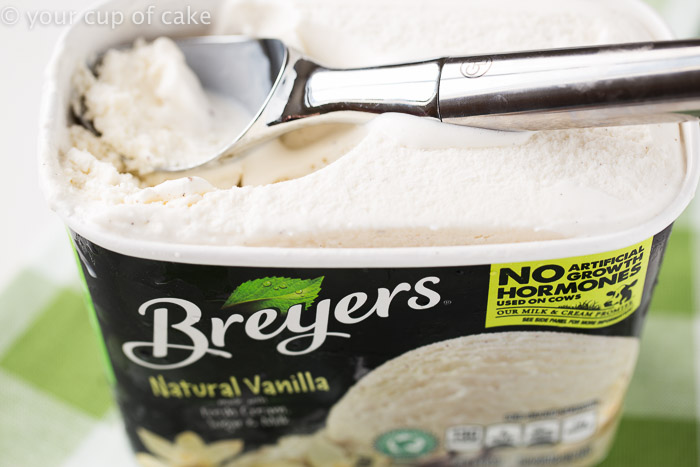 Breyers Butter Pecan with pumpkin pie was so good! I loved the crunch from the nuts and the warmth of flavors from the buttery ice cream… Mmmm…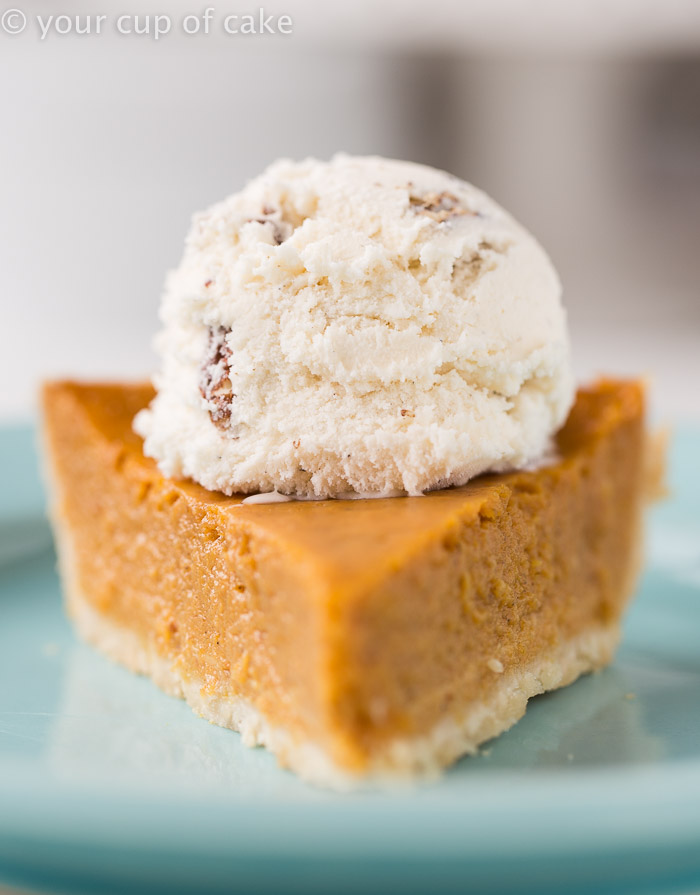 9. Don't refrigerate too soon.
Custard based pies, pumpkin and sweet potato need to be cooled 100% before you put them in the fridge. If you put them in early you risk moisture getting trapped in the filling. This can make them curdle and "weep" moisture.
10. Pumpkin's big day.
Pumpkin desserts (much like banana ones) are better the second day. So get your pumpkin pie baking done the day before Thanksgiving. Not only will it take a load off your big cooking day but the pie will taste better too. Just hide them well so the kiddos don't get into them early!
11. Mix it up.
You can easily take one favorite pie filling recipe that you love and add something to make it brand new. Add a crumble topping instead of a lattice, squeeze on some caramel sauce before serving, switch out the crust for a shortbread crust, add a cream cheese swirl just before baking! Find your go-to recipe, and then play around with little additions to make it your own.
Well there you have it! The top 11 Tips for the Perfect Pie! Did I miss any? Let me know below! I love trying new secrets in the kitchen and giving your tips a try!
*Suppliers of other ingredients such as cookies, candies & sauces may not be able to make this pledge. The FDA states that no significant difference has been shown between dairy derived from rBST-treated and non-rBST treated cows
This is a sponsored conversation written by me on behalf of Unilever Ice Cream. The opinions and text are all mine.