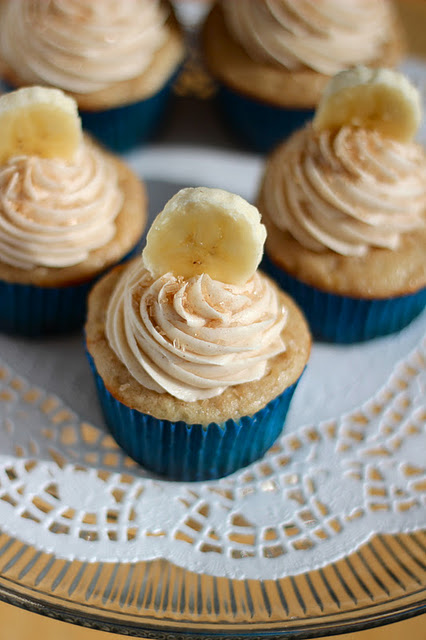 The Story:
Up until now, all of my photos have been taken on an itsy bitsy Canon PowerShot that is 10 years old. But today marks the beginning of a much more legit camera. The Canon Rebel T3i. Do I have any clue how to use it yet? No. So these aren't the best photos in the world, but hopefully I will get better fast.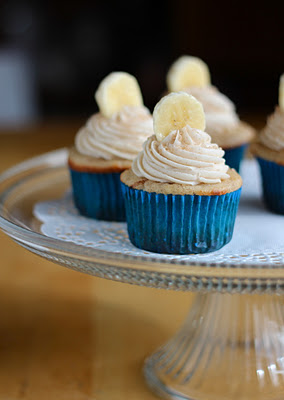 3 medium bananas mashed well (2 large)
1 teaspoon vanilla extract
Nutella (Buy a small jar and you will have leftovers)
Cinnamon Cream Cheese Buttercream:
8 oz cream cheese, softened
1 teaspoon vanilla extract
1.
Preheat oven to 350 degrees and line pans with cupcake liners (yields 30).
2.
In a large bowl, combine eggs, oil, buttermilk and sour cream.
3.
Add cake mix (sift in for easy mixing) and mix until combined.
4.
In a separate bowl, mash bananas and add baking soda, cinnamon and vanilla.
5.
Add banana mixture to cake mix bowl and stir.
6.
Fill cupcake liners ¾ full and place about ¾ teaspoon of Nutella on top of each uncooked cupcake. (The batter is light, so the Nutella will sink to the bottom while it bakes, but feel free to swirl it with a toothpick a little bit.)
7.
Bake for 15 minutes, or until an inserted knife comes out clean.
8.
Buttercream: Beat cream cheese and butter until light and fluffy. Add cinnamon, vanilla and powdered sugar. TIP: Never melt your butter or cream cheese. Add a little powdered sugar at a time until you reach your desired consistency.
9.
Pipe onto cooled cupcakes and top with cinnamon sugar and banana slices.