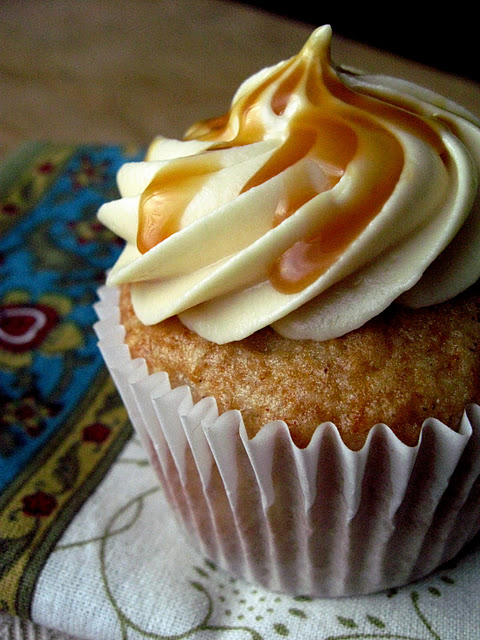 1 box French vanilla cake mix
1 teaspoon apple pie spice
Caramel Cream Cheese Buttercream:
¼ cup caramel sauce (store bought)
2 – 3 cups powdered sugar
1.
Preheat oven to 350 degrees.
2.
Open the can of pie filling. Using a knife, slice the large pieces of apple into smaller, bite-sized pieces. I did this with the filling still in the can by inserting the knife into the center and letting it hit the bottom and then cutting against the wall of the can all the way around.
3.
In a bowl, mix together the cake mix, eggs, pie filling and apple pie spice. If you don't have apple pie spice you can use cinnamon and nutmeg.
4.
Spoon batter into cupcake liners and bake for 14-18 minutes or until a toothpick comes out clean.
5.
Buttercream: Beat butter and cream cheese until light and fluffy, it will take a few minutes. Add caramel and beat again.
6.
Add powdered sugar until you reach the desired taste. The consistency might be too loose to pipe, so refrigerate the buttercream until it stiffens.
7.
Pipe onto cooled cupcakes and drizzle with caramel.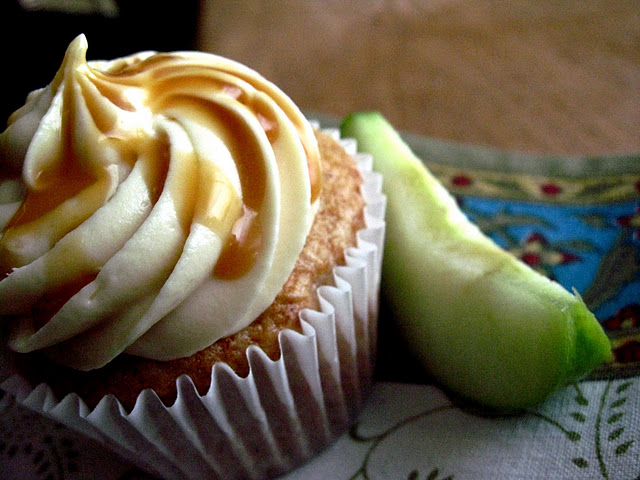 A poor college student recipe.