The best potato side dish for your dinner table! Cheesy Crash Potatoes are tiny smashed potatoes topped with cheese, seasonings and baked until crispy!
Cheesy Crash Potatoes for your Thanksgiving Side Dish
Thanksgiving is coming! I can't believe it's right around the corner and before you know it it will be Christmas! This time of year comes and goes so fast, I wish I could just make it slow down. We have a bunch of delicious side dishes for your Thanksgiving table this year and we're kicking it off with Cheesy Crash Potatoes! What are Crash Potatoes? I asked my husband Parker the same thing when we told me he was going to make them. They're just tiny potatoes that have been cooked, then smashed and sprinkled with seasonings and cheese then baked until crispy. They're super simple to make and wow do they punch a ton of flavor! I love how crispy they get in the oven and of course I love how easy they are to make!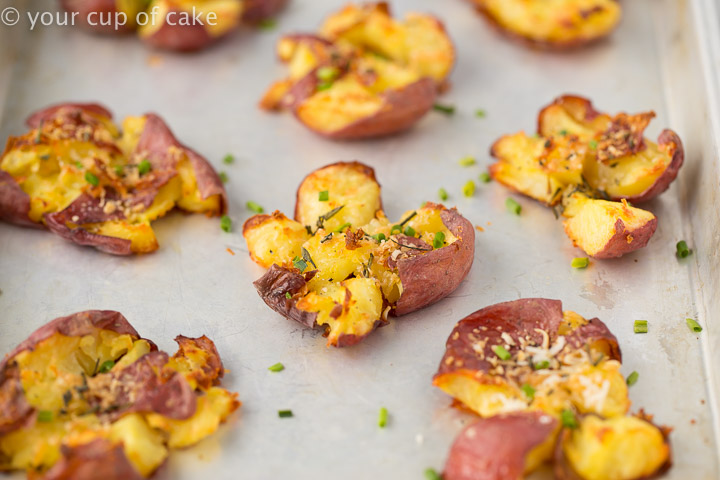 Cheesy Crash Potatoes
As I was saying, these Cheesy Crash Potatoes are easy to make. The trickiest part (which isn't even that tricky) is smashing your cooked potatoes. Just use the back of a fork or bottom of a measuring cup to press doing until the potato gives way. If it crumbles and starts falling apart, don't worry! Just push the pieces back together. Once you sprinkle on your cheese and bake them in the oven they'll stick back together and be perfect!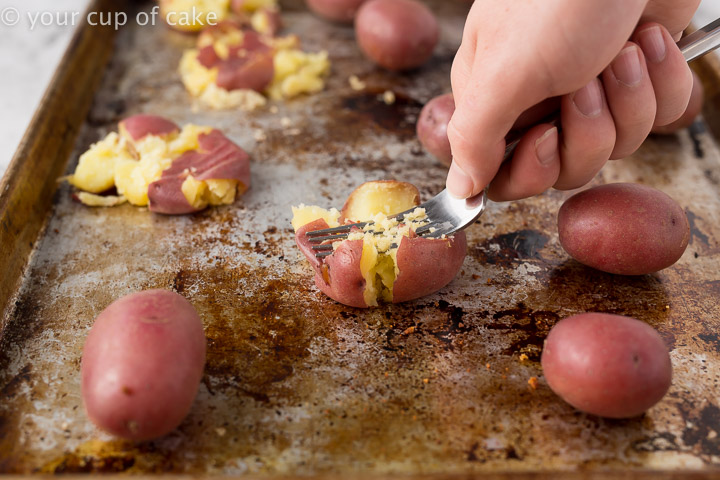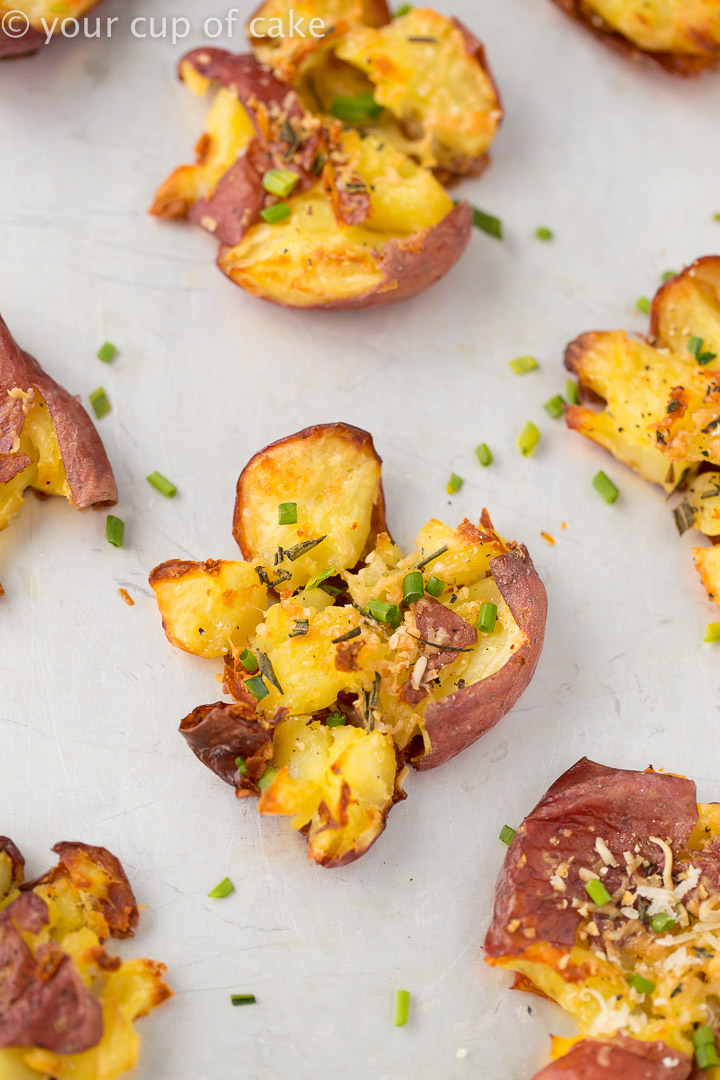 Thanksgiving Sides you have to Make
These Cheesy Crash Potatoes are great as a Thanksgiving side dish, summer dinner appetizer, football game food, really anything! You can even dress them up with a dollop of sour cream and bacon bits! I love that they're made with tiny fingerling potatoes because an adult can take three while a child can just take one, perfectly proportioned for everyone.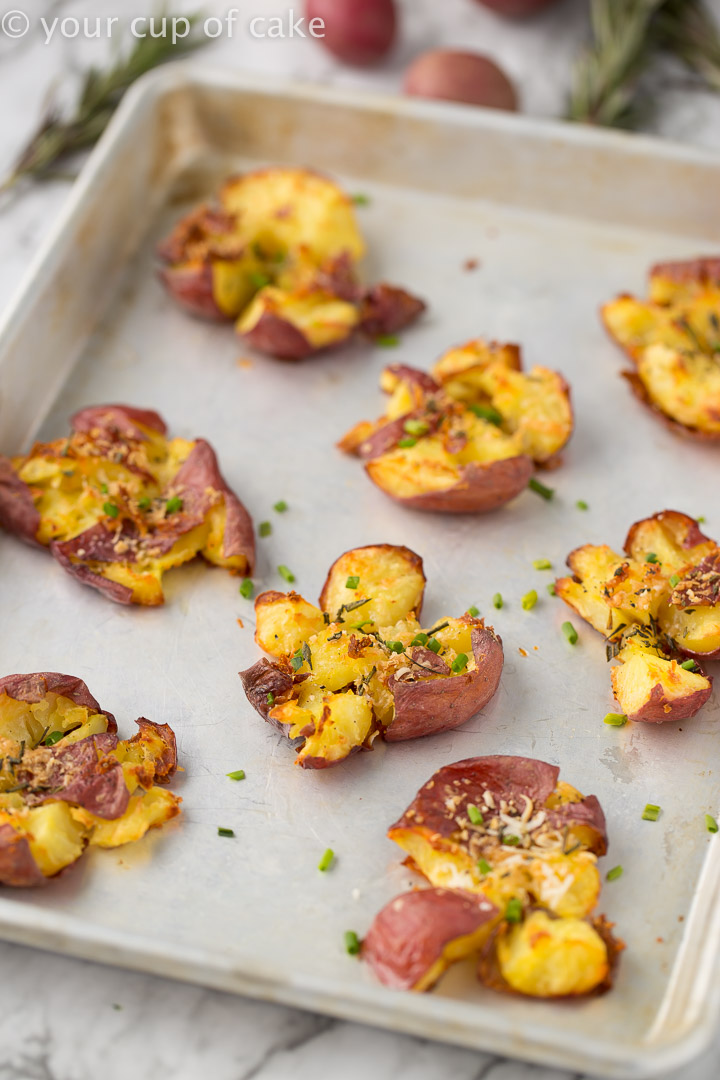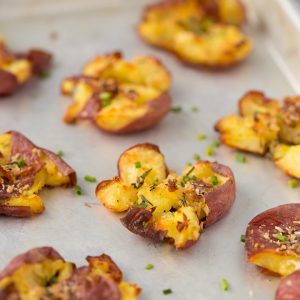 Cheesy Crash Potatoes
Ingredients
2

lbs

baby red potatos

rinsed

1/4

cup

olive oil

2

tsp

dried or fresh rosemary

2

tsp

dried or fresh thyme

salt and pepper

to taste

3/4

cup

finely grated parmesan cheese
Instructions
Preheat oven to 450 degrees.

Bring a pot of salted water to a boil and boil the potatoes for 20-25 minutes or until they are fork tender.

Drain the potatoes and spread them evenly on a baking sheet. With a fork, crush the potatoes until they are partially mashed.

Drizzle olive oil over potatoes. Sprinkle rosemary, thyme, salt, pepper, and cheese over potatoes.