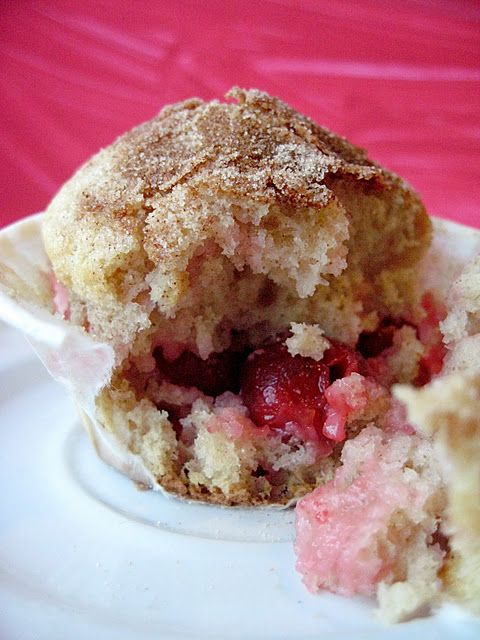 The Story:
My grandmother loved to bake when I was younger. But she wouldn't make cookies or cakes, she always made pies and cobblers. Her cherry cobbler was what I remember most. The combination of the sweet cherries and the almond extract always seems to bring back a flood of memories. Granted, the memories include family reunions in the wilderness where dirt infiltrated everything except the food, but warm cherries just bring a sense of comfort.
Me and cobblers don't get along too well, but muffins and I are best friends.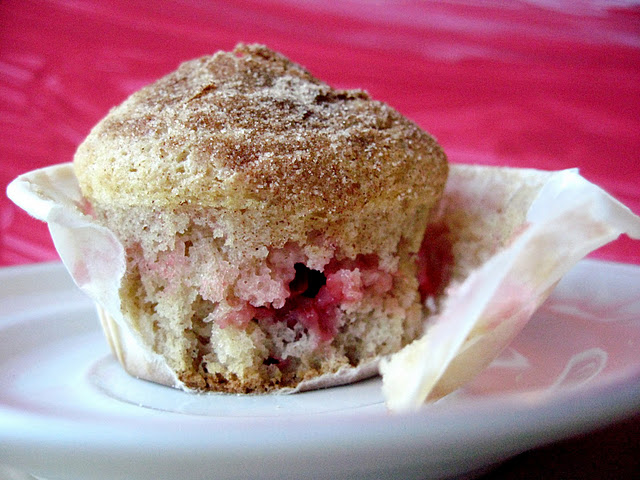 ½ teaspoon almond extract
1 ½ teaspoon baking powder
2 tablespoon butter, melted and cooled
1 ¼ cups buttermilk (or milk and lemon juice)
1.
Preheat oven to 375 degrees.
2.
Separate 1 cup of cherries from cherry pie filling. Mix in lemon juice and almond extract.
3.
In a separate bowl, combine flour, sugar, baking powder, baking soda, salt and cinnamon.
4.
Whisk together egg, butter and buttermilk in another bowl.
5.
Mix together wet and dry ingredients. Do not over mix.
6.
Fill greased muffins tins or muffins cups half full. Place 2-3 cherries on top and then cover with more batter.
7.
Spoon cinnamon sugar over of muffins.
8.
Bake for 20-25 minutes.
* If you don't have buttermilk (which I didn't), you can use 1 tablespoon lemon juice and just short of 1 ¼ cup of milk.