Harry Potter week has begun.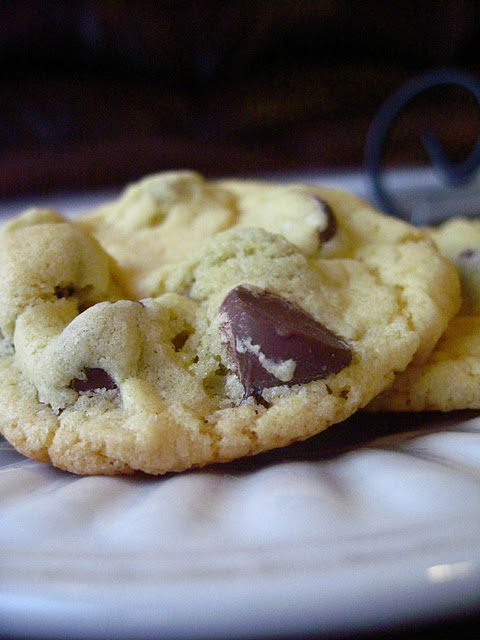 I am not a big Potter fan, but some of my friends are. So the Hogwarts spirit has surely influenced my week.
The new movie comes out on Thursday, so of course we have to watch all of the other Harry Potter movies leading up to the new one, right? Right.
So after deep cleaning my entire place, I needed a quick treat to take over to the movie. I still feel like I'm drowning in yellow cake mix and I knew I wanted to make cookies, but I just wasn't in the mood for a true cake mix cookie that is a mile high. So to combat the fluffiness, I added some brown sugar.
The cookies were quick to throw together and I headed out the door with a huge plate of them just in time to catch the start of the movie.
Chocolate Chip Cake Mix Cookies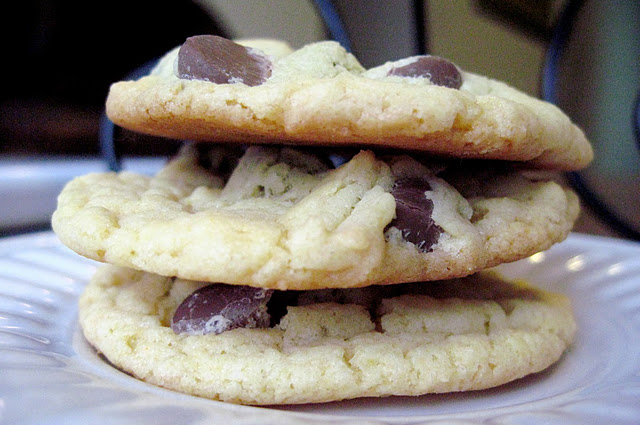 ¼ cup brown sugar, not packed*
1.
Preheat oven to 350 degrees.
2.
Mix cake mix, eggs, butter, brown sugar and vanilla until well blended. Stir in chocolate chips.
3.
Bake for 8-12 minutes on parchment paper or a greased cookie sheet.
*If you want a fluffy cookie, leave out the brown sugar.