The Story:
It has been far too long since I have posted. But it's not like I haven't been baking, because I have still baked something every day for the past week! So get ready, because I have plenty of recipes to share.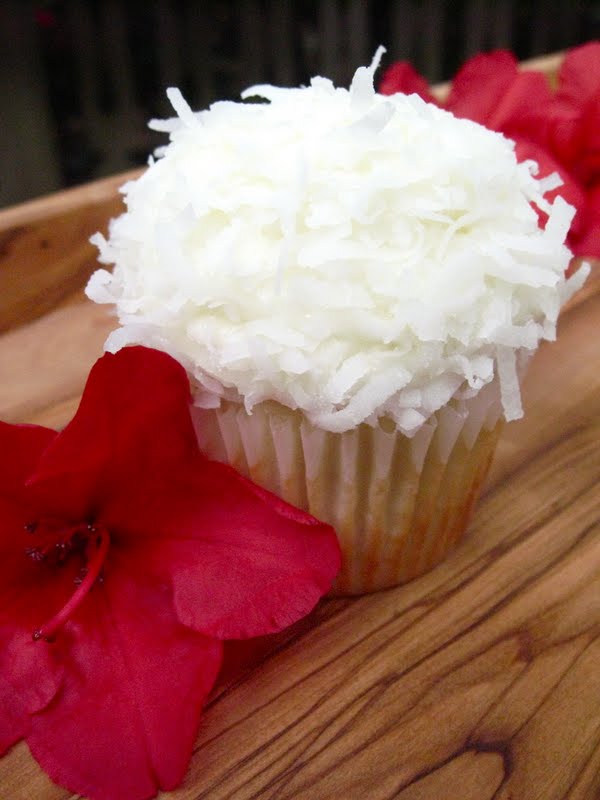 Coconut Cakes:
1 cup butter, softened
2 cups sugar
9 egg whites
3 ¾ cup flour
2 teaspoons baking powder
½ teaspoon salt
¼ cup cornstarch
1 can coconut milk
¼ cup buttermilk or milk
1 teaspoon vanilla
1 teaspoon coconut extract
Coconut Cream:
½ cup butter, softened
8 oz cream cheese
4 cups powdered sugar
1 ½ teaspoons coconut extract
2 tablespoons milk
Shredded coconut to roll cupcakes in
Directions:
1. Preheat oven to 350 degrees and line cupcake pans with liners (about 20).
2. Beat butter and sugar until light and creamy.
3. Add egg whites one at a time,
4. In a separate bowl, mix flour, baking powder, salt and cornstarch together.
5. In a separate bowl, pour out one can of coconut milk (about 1 ¾ cup) and ¼ cup buttermilk and add vanilla and coconut extract.
6. Alternate between adding your dry ingredients and your wet ingredients to the butter mixture, waiting until each has been fully incorporated before adding the next. Scrape down the sides each time.
7. Fill liners about ¾ full and bake for 18-25 minutes, or until the tops spring back.
8. Coconut Cream: Beat and cream cheese for 3 minutes. Add powdered sugar, coconut extract and milk. If the topping is not thick enough, add more powdered sugar, if too stiff, add more milk.
9. Pipe cream onto cooled cupcakes and then roll the tops in a bowl filled with shredded coconut to decorate.