Okay, so you have a blog or are thinking about starting a food blog but you are lost when it comes to taking the photos?
Well you have come to the right place.
2 1/2 years ago, I knew just about nothing. Even now, I don't know all the tricky photo lingo or photoshop stuff or anything. But I have taught myself (successfully might I boast) how to take good cupcake photos.
My camera is a Cannon T3i (which is basically the same as a T2i) and I use a 50 mm lens (which is about $100.) But if you have an iphone, you can get away with that for a while. The only problem is that is distorts the image a bit, so small things like cupcake look a tad stretched.
Today we are talking about about "Setting the Scene."
Here is my set-up from the recipe I posted yesterday, Blueberry Cinnamon Toast Crunch Cupcakes.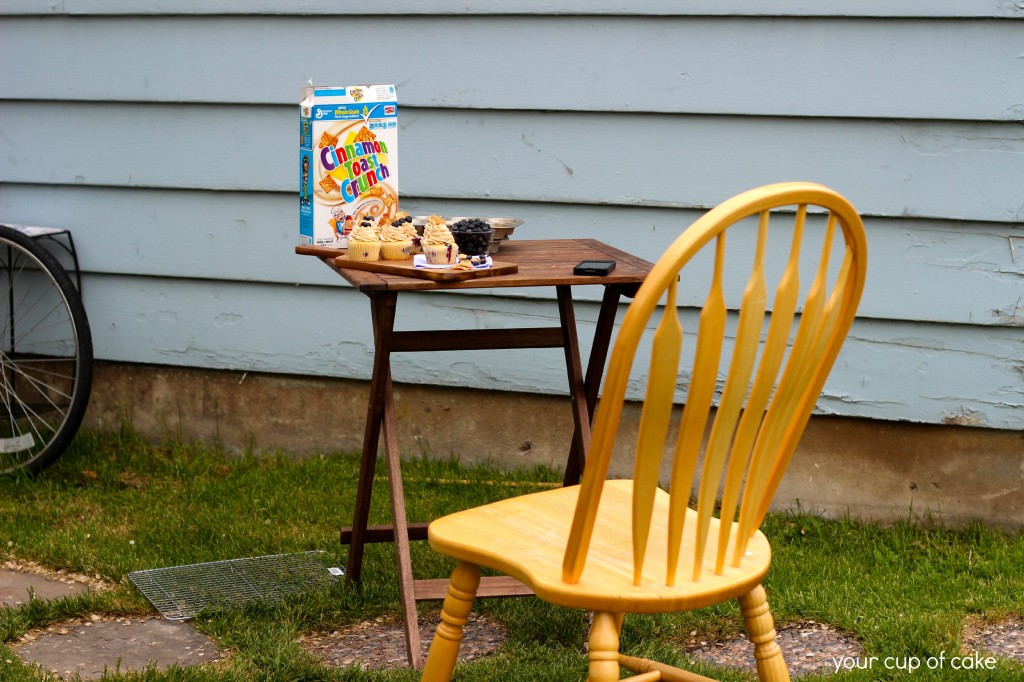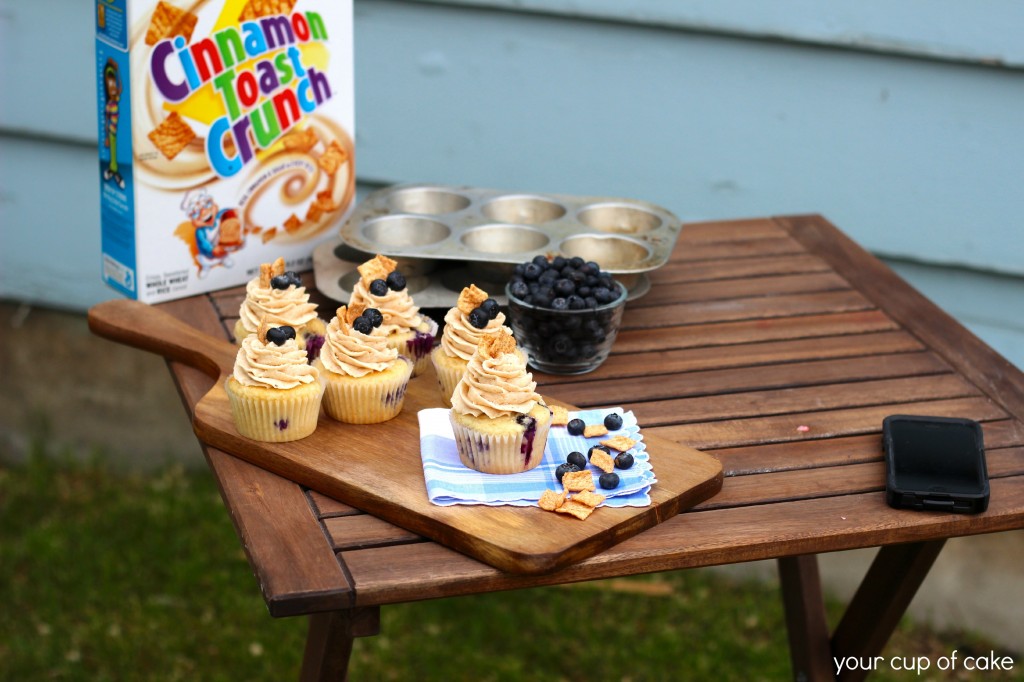 Notice what I have:
A table: From Ikea… it's light and easy to move around and something to PUT my things on.
A chair: To sit in, or else I get really grumpy.
A cutting board: I didn't want to texture of the table, I wanted the dark wood of the board to be my base.
A handkerchief: It adds a pop of color
Cereal and blueberries right by the front cupcake: It adds some flair and shows what the cake is all about. (And yes I hand picked each blueberry and cereal piece to get the perfect ones.)
Cupcakes: I always put the prettiest cupcake up front and push the "uglier" ones to the back.
A bowl of blueberries: This adds texture to the background
Cupcake tins: This also adds some color and texture to the background
Cereal box: Again, more color and texture to the back as well and get's a bit of the brand name in there.
My phone: For instagram but more importantly is BLARES Pandora radio to keep the birds from attacking me.
Okay, so a LOT of stuff, but it all has a purpose for being there.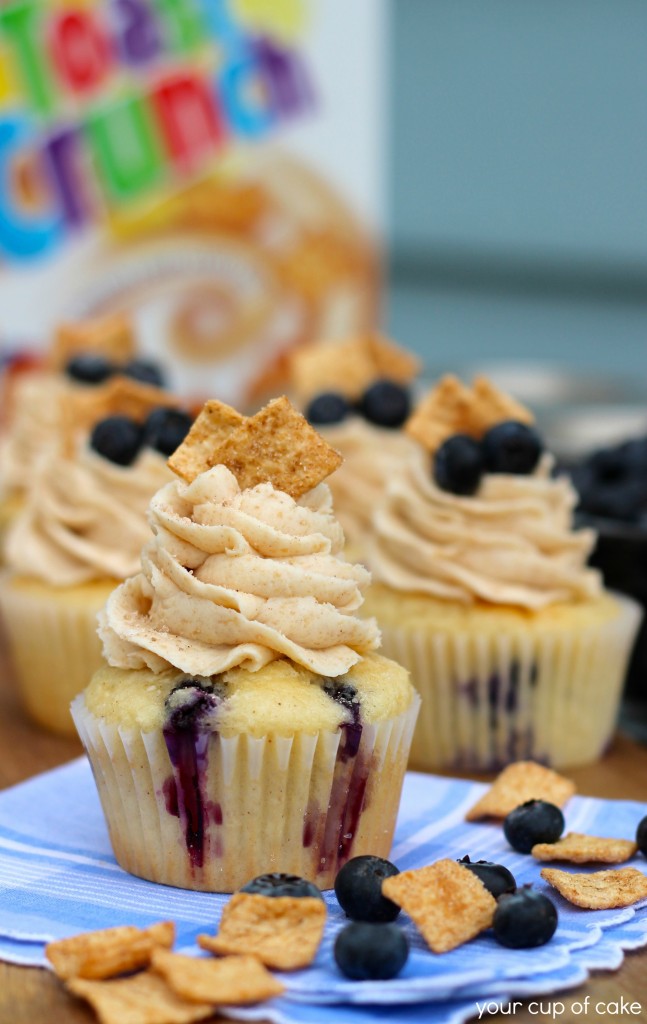 Common Questions:
Can you use too many props?
YES and YES. But if you push a lot of the props to the back… they blur-out and become part of the scenery and not props.
How do you know what props to use?
I like to ask myself this question, "What could reasonably be on my table while making these cupcakes?" I answer that question and then I have a list of prop ideas.
Well, what did you think? Good lesson, bad lesson? Good post, bad post?
Because if you liked it… I have more to come