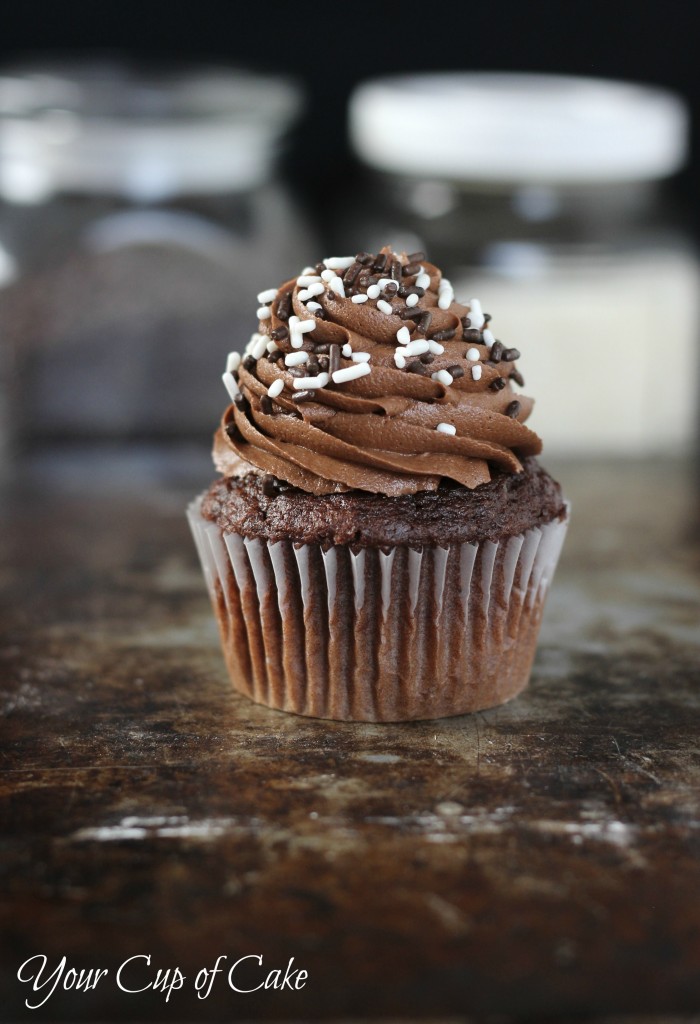 The Story:
What's the "story" behind this cupcake? You tell me, because I don't know. All I want to do right now is rant about life! I want to tell all my frustrations to the wide open internet and see what I get back. I want to say what I really feel and let it all go. I want to tell people to just stop and be honest.
But guess what…. I can't. Because I don't want to get questions like: "Hey Lizzy, were you talking about me on your blog?"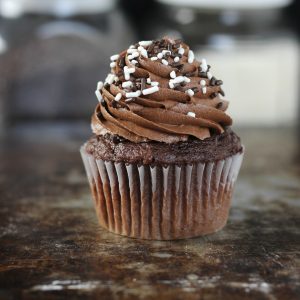 Easy Chocolate Cupcakes
Ingredients
Chocolate Cake:
1

box devil's food cake mix

3

eggs

1/2

C.

oil or melted butter

cooled

1

C.

milk or buttermilk

1/2

C.

sour cream

2

tsp

vanilla extract
Chocolate Buttercream:
1

C.

butter

softened

2

tsp

vanilla extract

1/2

C.

unsweetened cocoa powder

1

Tbs.

milk

2-3

C.

powdered sugar
Instructions
1. Preheat oven to 350 degrees and line pans with cupcake liners.

2. Sift cake mix to remove lumps and set aside.

3. In a large bowl, combine eggs, oil, milk, sour cream and vanilla extract.

4. Add cake mix and stir until smooth.

5. Fill cupcake liners 3/4 full and bake for 17-22 minute or until an inserted knife will comes out clean.

6. Buttercream: Beat butter for two minutes. Add vanilla extract, cocoa powder and milk and beat again. Slowly add powdered sugar until you reach your desired consistency.

7. Pipe onto cooled cupcakes and top with sprinkles.