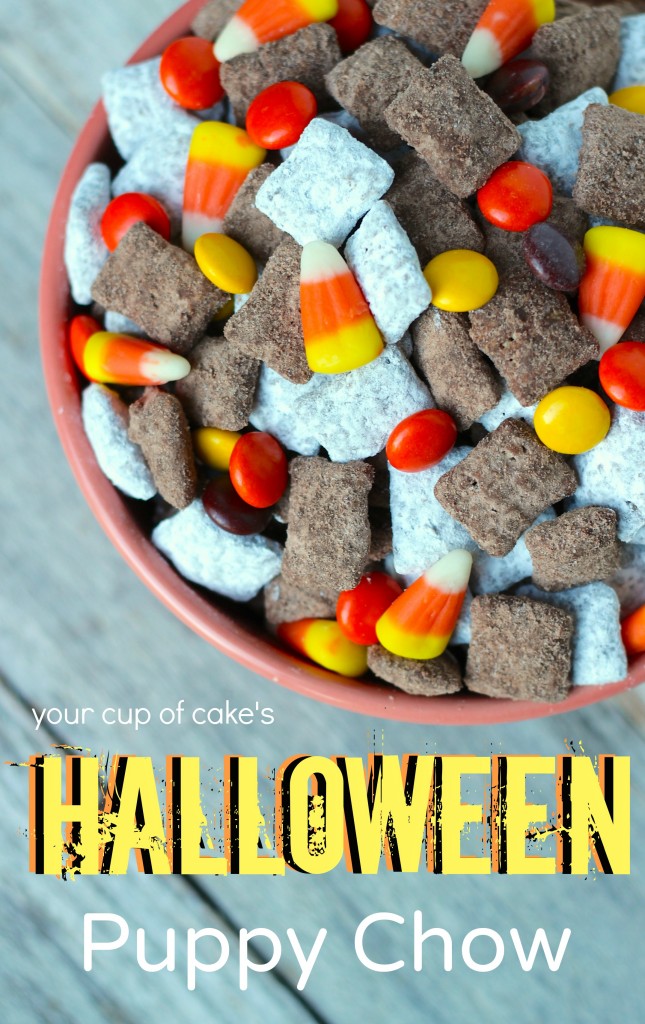 The Story:
Halloween is the start of the "holiday weight." Trick of Treat? It tricks us with the treats! Don't blame food bloggers or binge eating on Thanksgiving because I post desserts all year long and you want to talk about binge eating? What do you do during the Super Bowl for 5 hours?
But don't worry, I found the culprit. I found what's to blame for the extra pounds.
Candy Corn.
Does anyone actually like it? No. But do we all buy it and eat it? Yes. Because it's tradition! Halloween just gets our stomachs full of gross, store-bought candy so that when the good food comes along in November and December we can't help but to eat it! Our stomachs deserve the good food after stuffing it full of all the Halloween Candy.
—–
Does this recipe look familiar? Okay, you caught me. Halloween Puppy Chow was my first puppy chow recipe a year ago! But it was so popular I thought I would do it again, but this time make it so much easier! To get the two colors last year, I made two batches, one with white chocolate and one with regular chocolate. But this year, just make one big batch and toss them in different things–powdered sugar and brownie mix. That way, you only have to clean ONE bowl.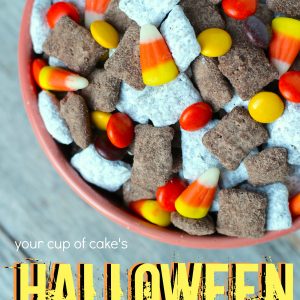 Halloween Puppy Chow…take 2
Ingredients
8

C.

rice cereal squares

Chex

1 1/2

C.

chocolate chips or Melts

1/2

C.

peanut butter

creamy (You can omit this, see Note below)

3/4

C.

powdered sugar

3/4

C.

brownie mix

2

large plastic bags

2 1/2

C.

Reese's Pieces

optional

2 1/2

C.

Candy Corn

optional
Instructions
1. Place Chex cereal in a large bowl and put your powdered sugar in one large plastic bag and your brownie mix in another. (It helps to have everything ready to go.)

2. Put your chocolate chips/melts and peanut butter in a microwave proof bowl and heat for 30-50 seconds and stir until smooth.

3. Pour over Chex cereal and gently fold until coated in chocolatey goodness.

4. Put half of your chocolatey cereal in one plastic bag (with the powdered sugar) and then other half in your other bag (with the brownie mix).

5. Seal each bag and shake until covered.

6. Dump onto a cookie sheet to cool.

7. Serve with Reese's Pieces and Candy Corn for color!

NOTE: For peanut allergies, omit peanut butter and use MELTS for your chocolate, these will melt down more easily than chocolate chips, and increase the amount to 2 cups.
Put your cereal in a big bowl!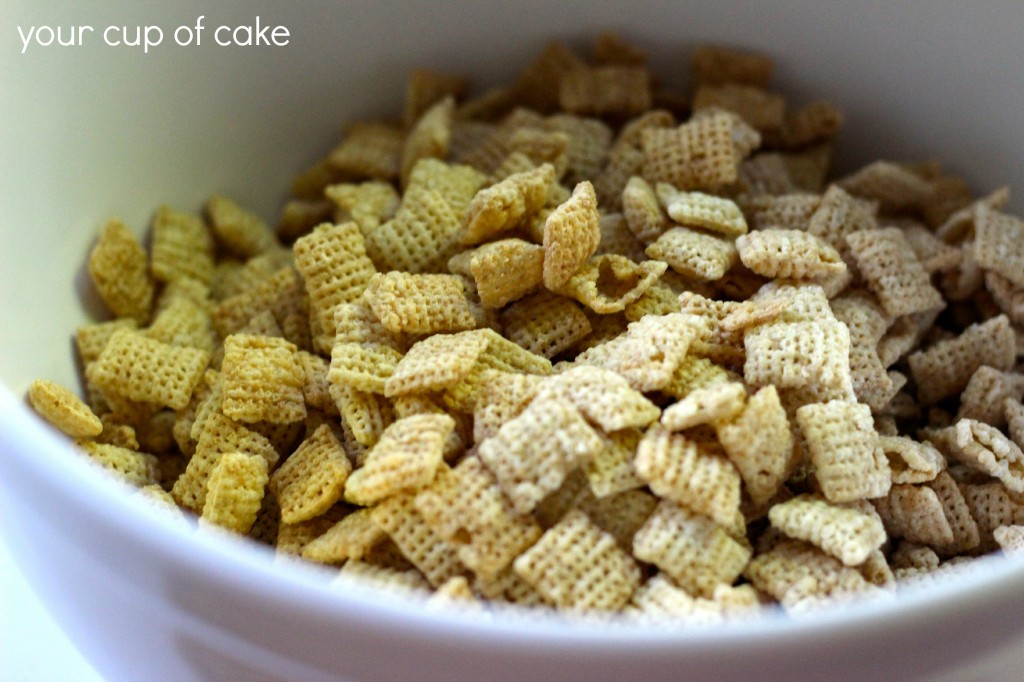 Get your bags ready…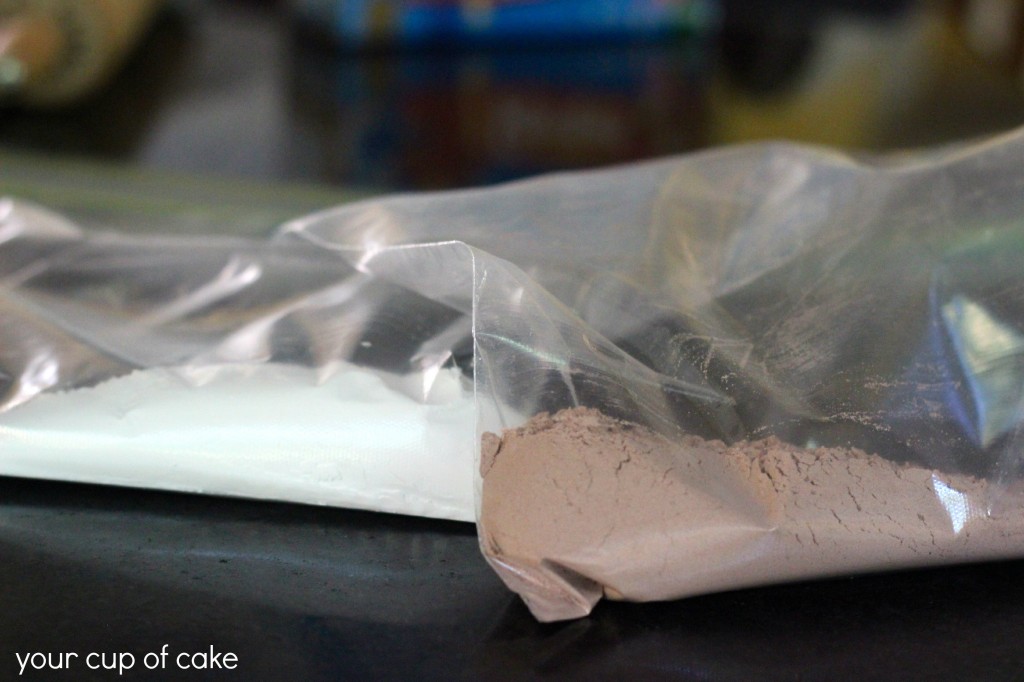 My melts and peanut butter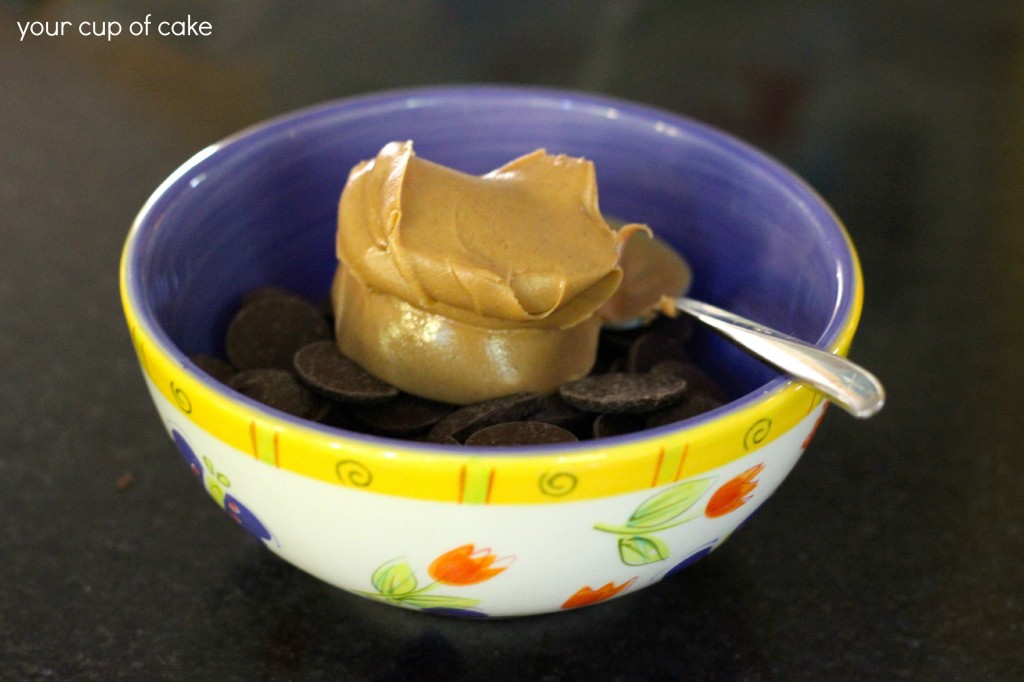 Gently fold…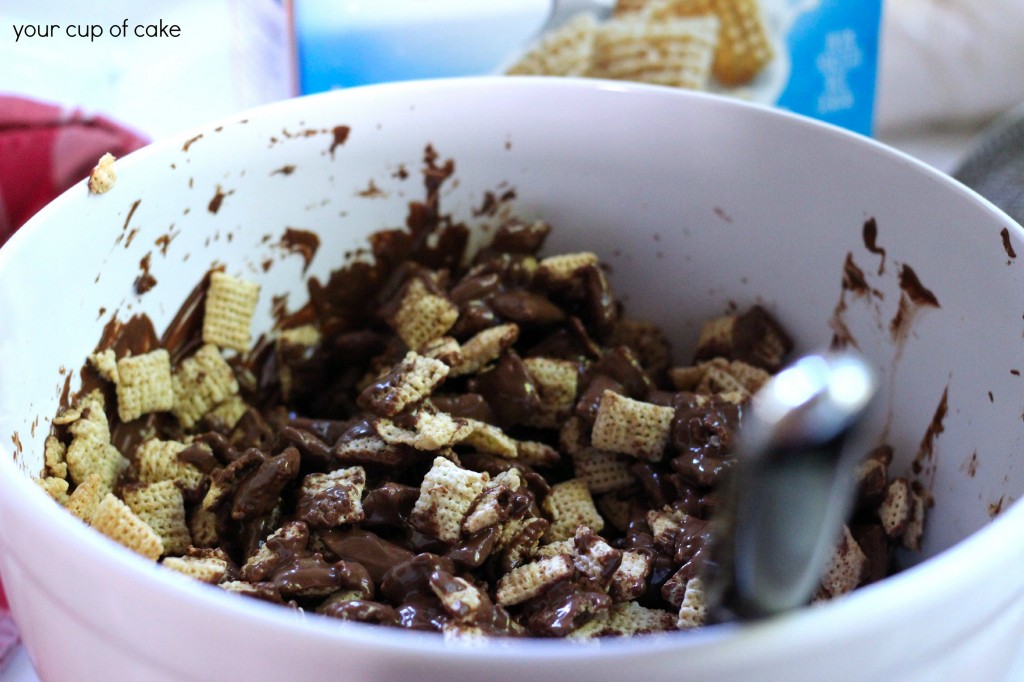 Lookin' good!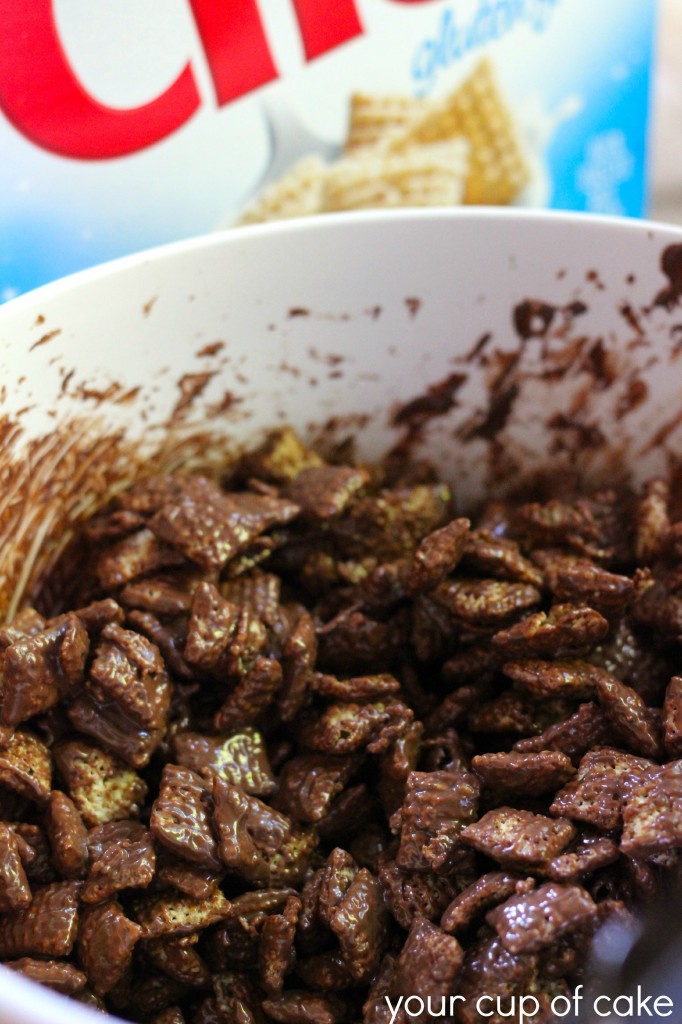 "White" Chow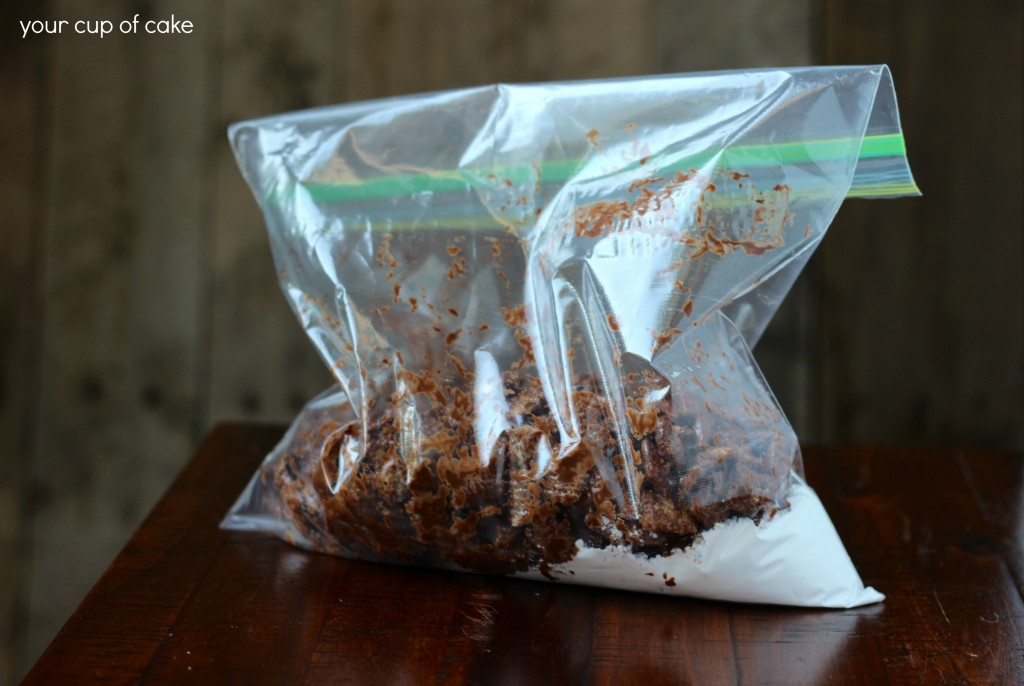 Shake, shake, shake!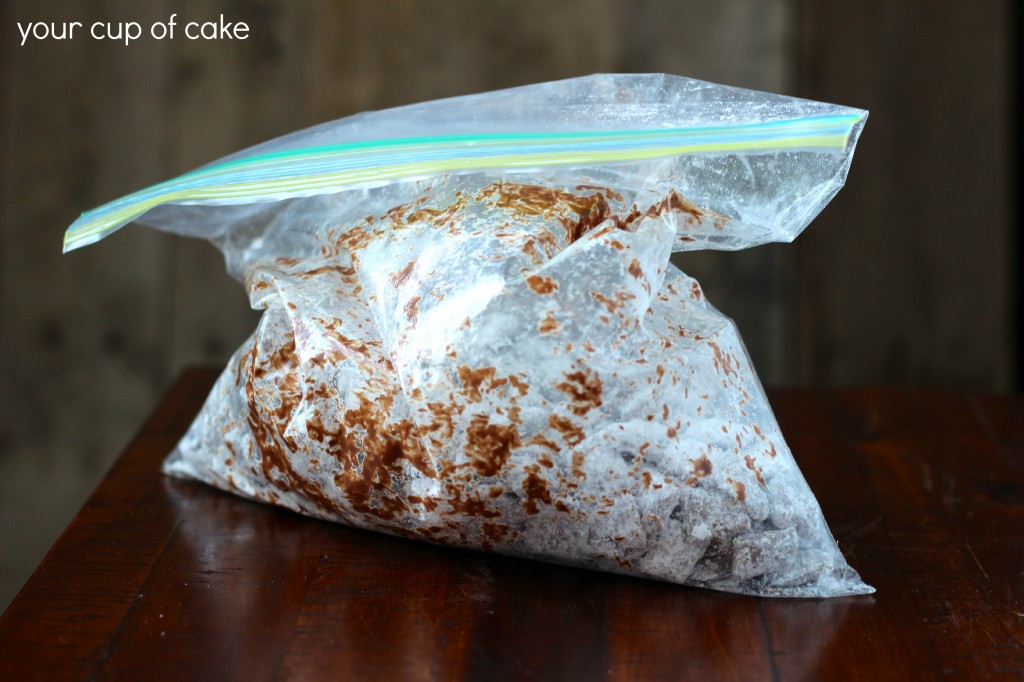 Oh yes.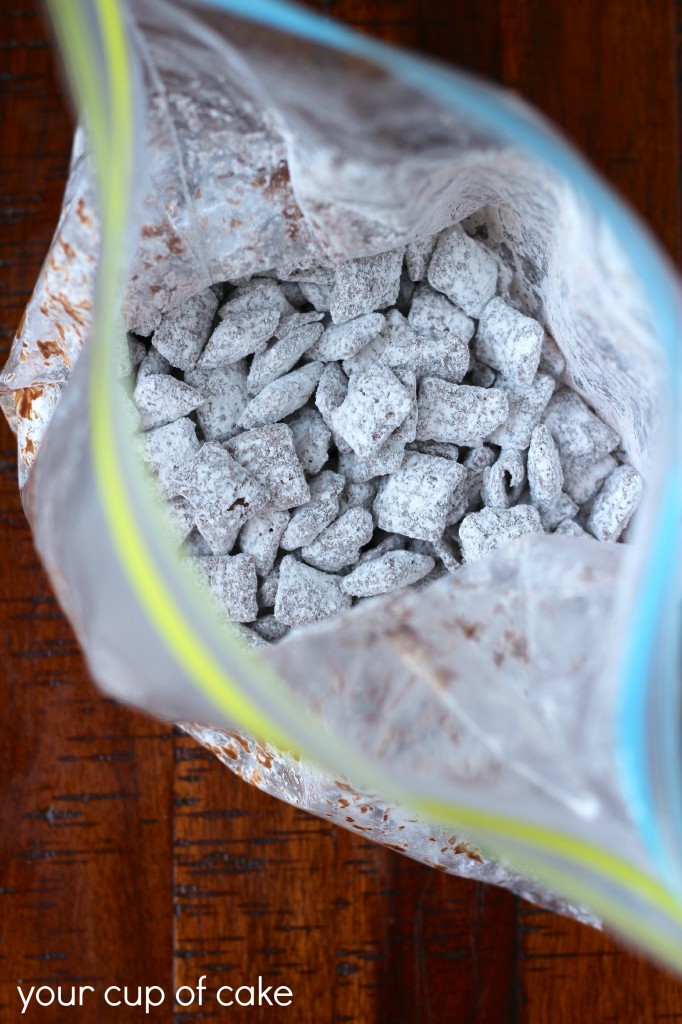 Ready for the "brown" chow that will change your life? (Brownie mix is SO good.)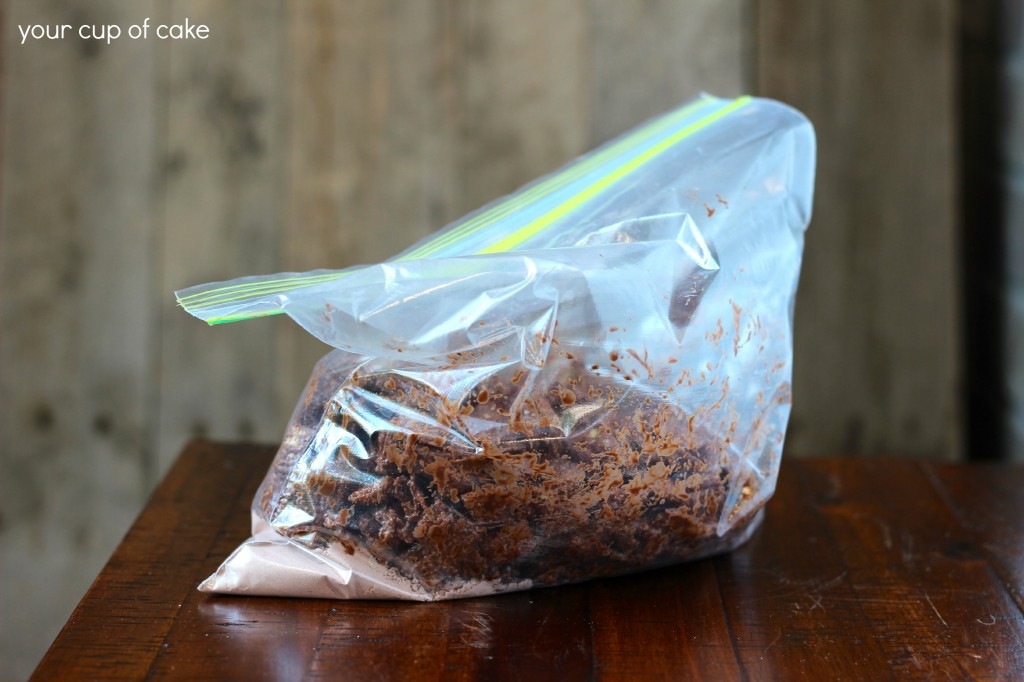 Shake, shake, shake!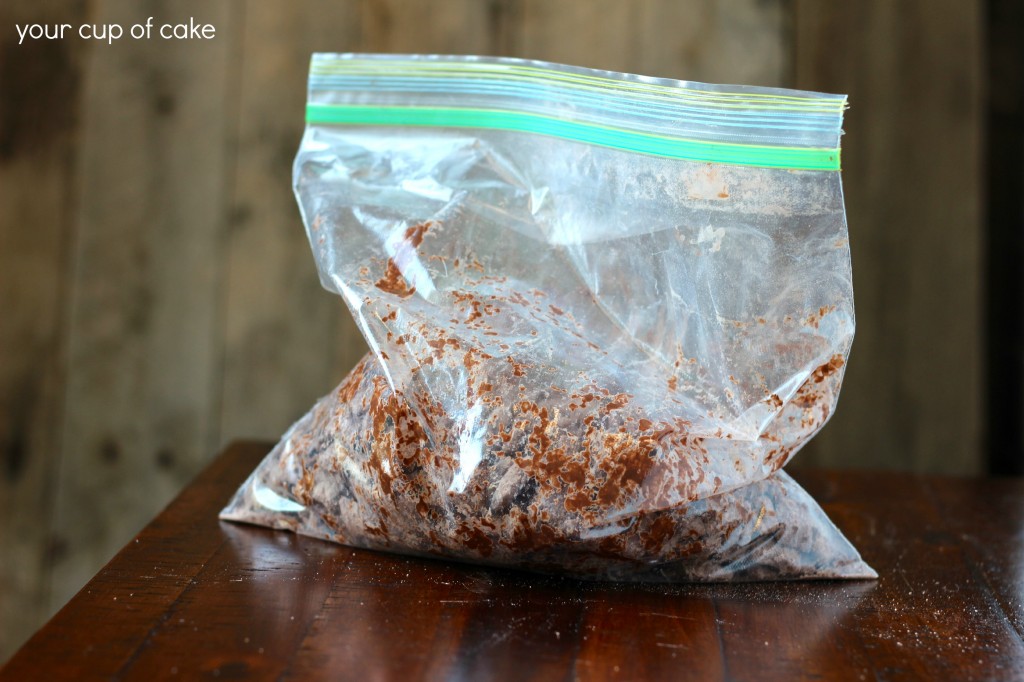 Sample time? I think so.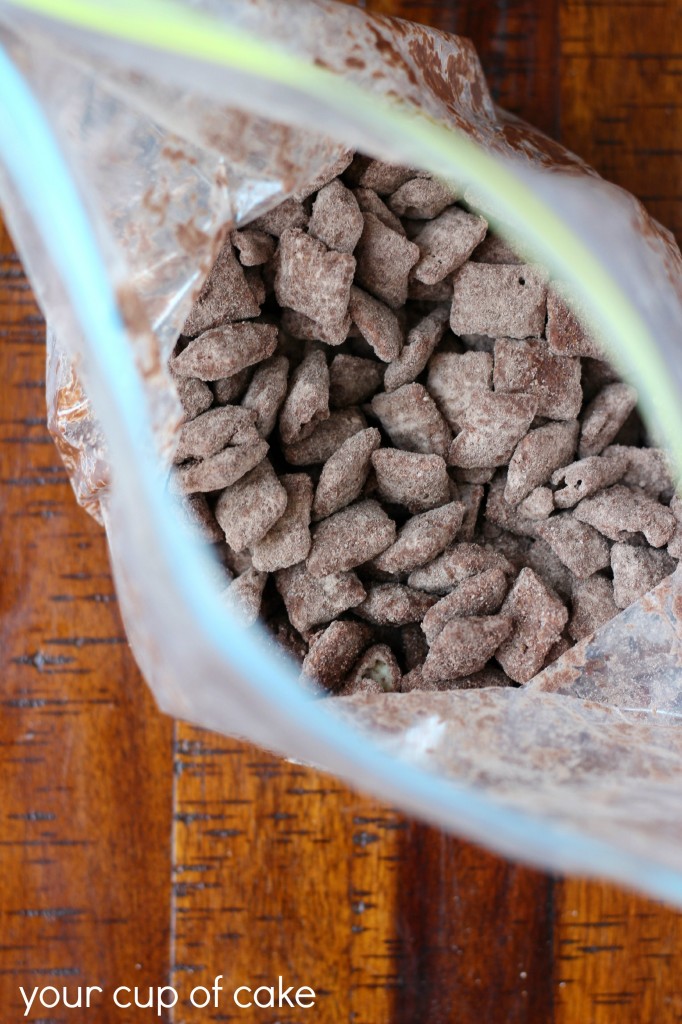 2 colors from one batch…lovely!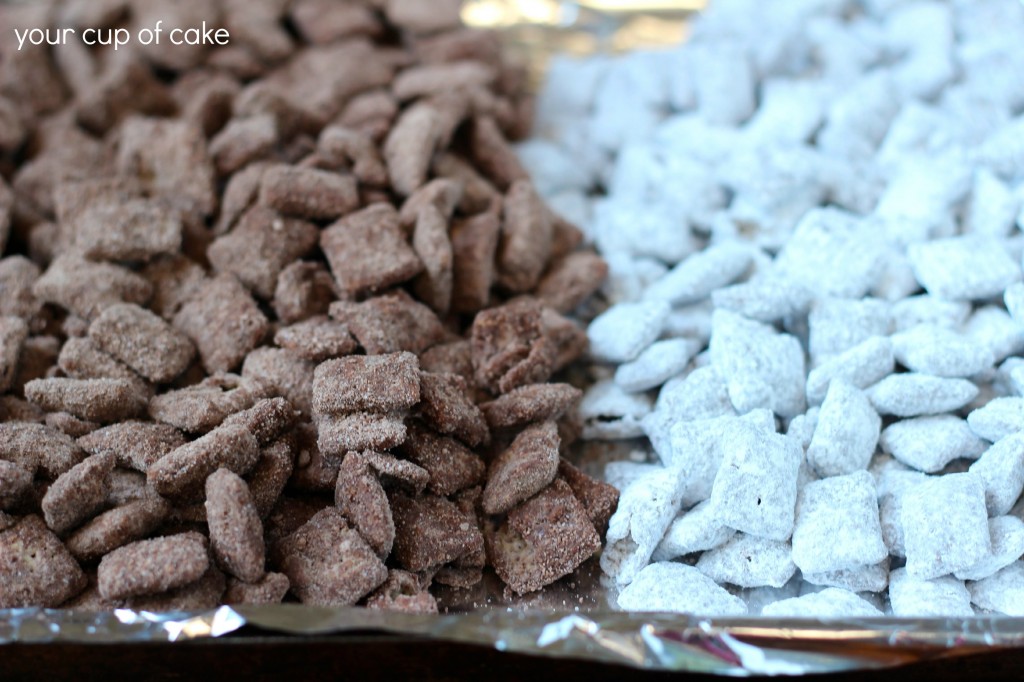 My candy of choice. Bright, Halloween colors from the bargain bins.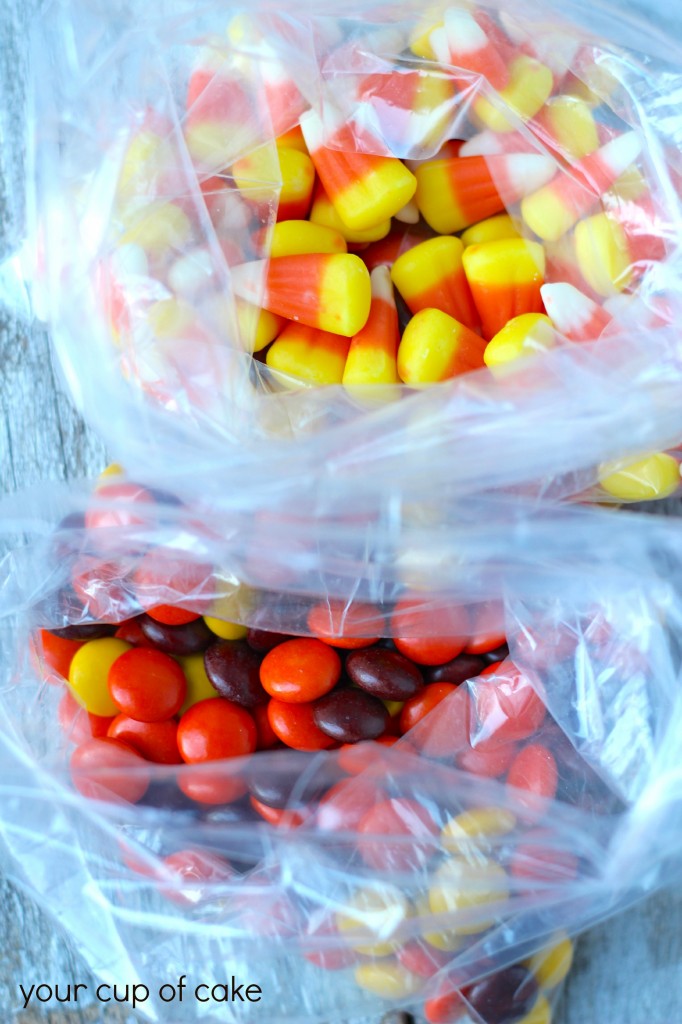 Done!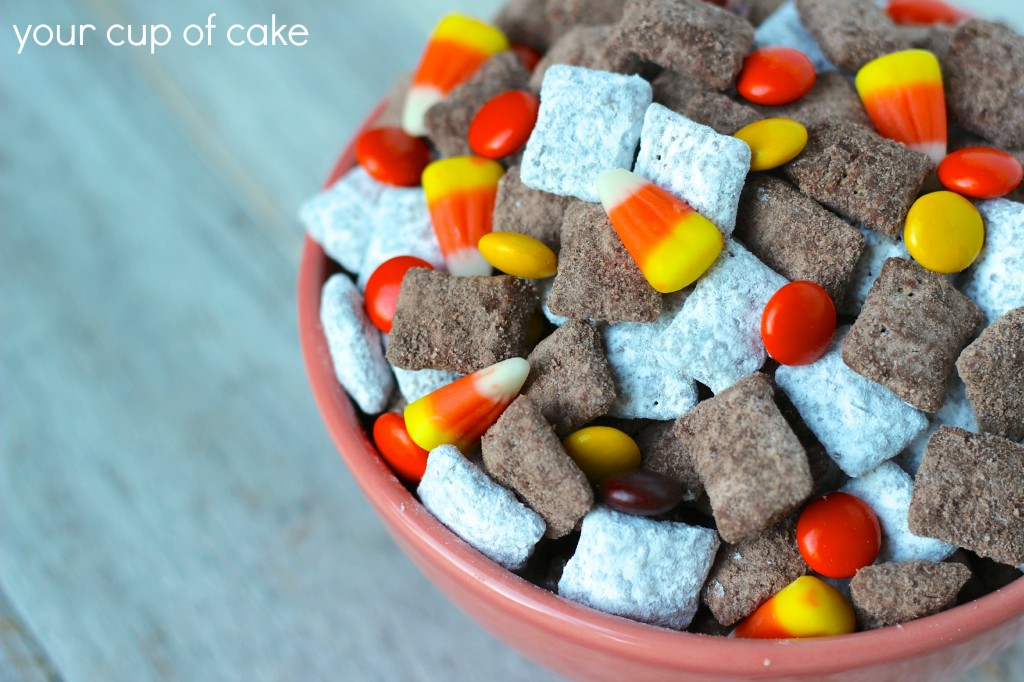 Treat or Treat