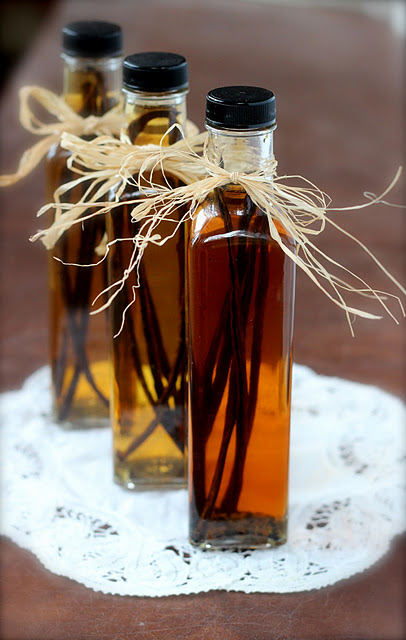 The Story:
I am always looking for ways to make my baking a little more special. What is more special than homemade vanilla extract? Plus, it is incredibly easy! So while I was off at college, I emailed my mother the instructions, she ordered bottles and she got this stuff brewing!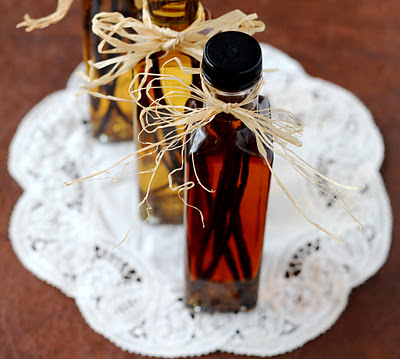 1.
Split or cut vanilla beans lengthwise.
2.
Place beans in 8 oz bottles.
3.
Fill bottles with vodka.
4.
Place in a cool, dark place for 2 months and shake occasionally. They will darken over time.
We ordered Madagascar vanilla beans and bottles online. We filled about 20 bottles, tied raffia bows and gave them away as gifts.