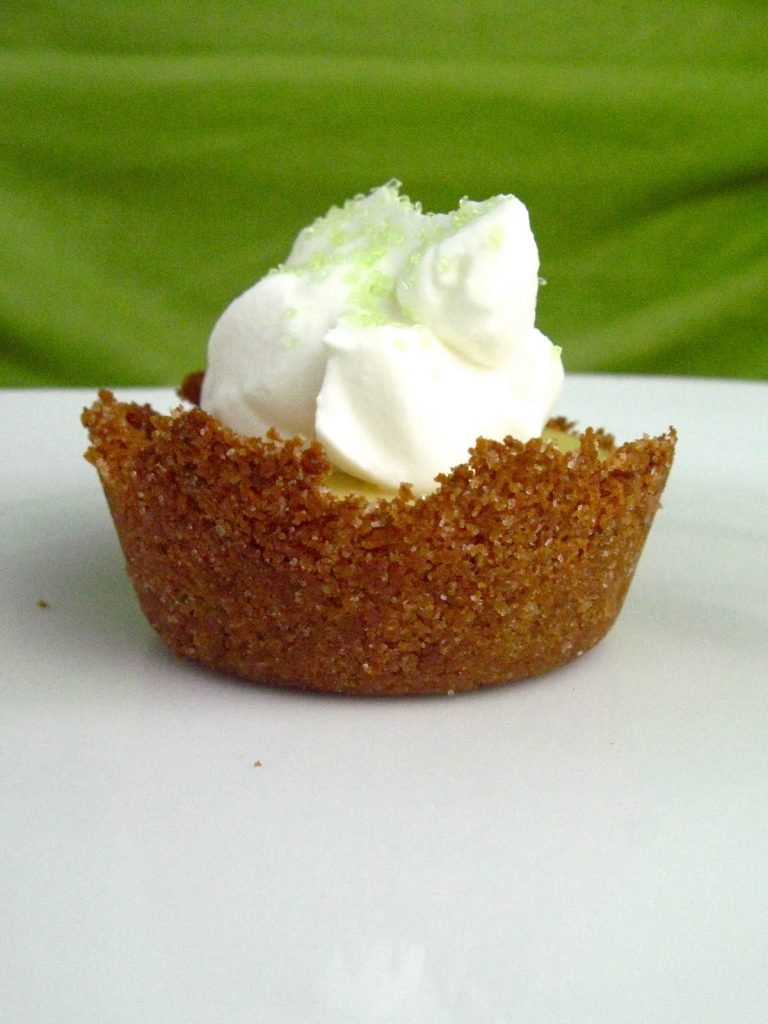 I am done with finals and school for the year, so it should feel like summer, right?
Wrong. Mother Nature still likes to play tricks on me and bring snow at the end of April and working two jobs means 60-hour weeks.
So to bring a little spark of summer into my life, I made these adorable little key lime pies, I found the recipe on the back of the Nellie and Joe's Key West Lime Juice Bottle.
Maybe I will set up a college girl lemonade stand and sell these and lemon cupcakes as a third job…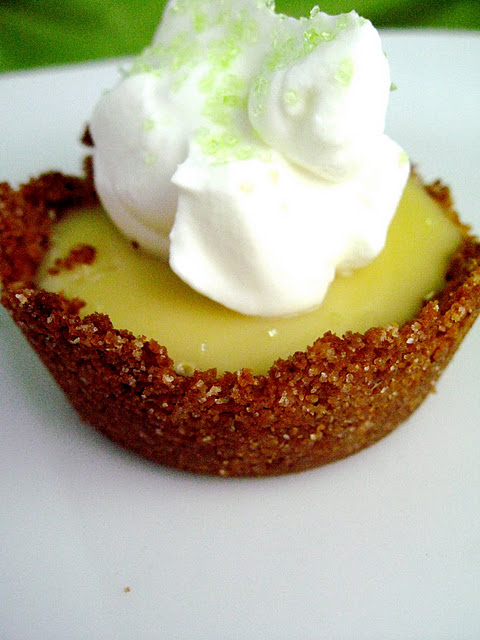 Graham Cracker Crusts:
1 ½ cup graham cracker crumbs
1/3 cup sugar
6 tablespoons melted butter
Key Lime Filling:
1 can sweetened condensed milk
3 eggs yolks
½ cup Nellie and Joe's Lime Juice
Directions:
1. Preheat oven to 300 degrees and lightly grease two muffin tins (you probably won't quite fill up two).
2. In a bowl, mix graham cracker crumbs, sugar and melted butter together and then press into muffin tins. Make sure it's not too thick, and work it up the sides the best you can.
3. Put the crusts in the oven for 4-6 minutes, or until they are crisp.
4. Filling: Mix sweetened condensed milk, eggs yolks, and lime juice together using a whisk.
5. Fill graham cracker crusts and bake at 300 degrees for 10-15 minutes, or until you can touch the filing and it doesn't come off on your fingers (or until it just barely does).
6. Let cool and top with whipped cream.