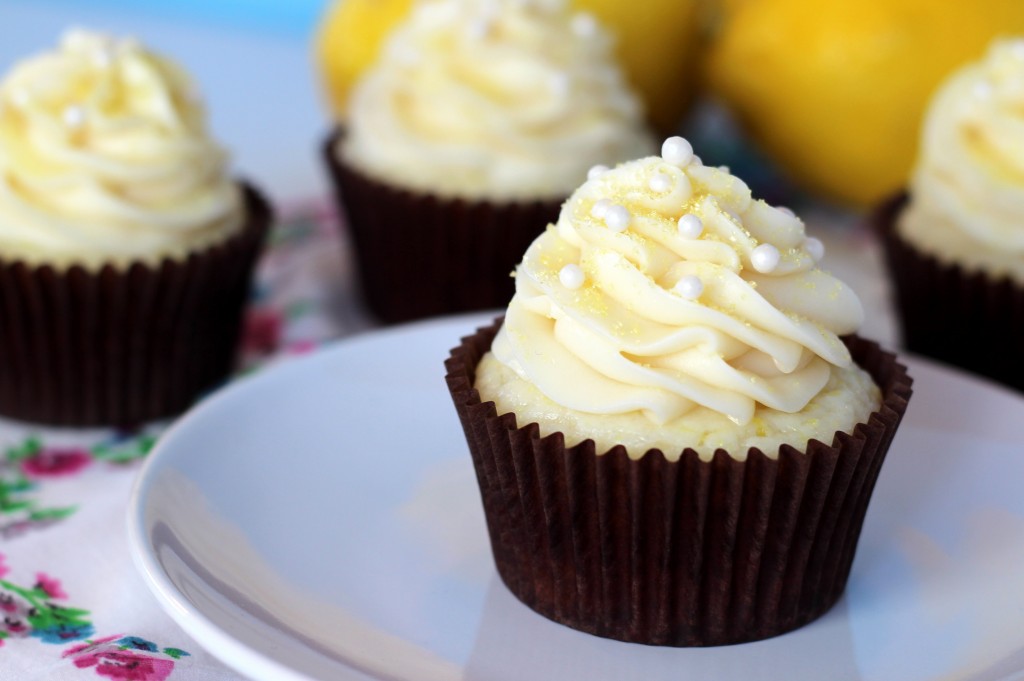 The Story:
If by now, after 2 other lemon cupcake recipes, you are wondering if I was consumed by a zesty frenzy? You would be right. I kept thinking… "Okay, how can I do classy easter cupcakes?" I thought of lemons, but here's the thing with lemons. They are much cheaper if you buy them from Costco in bulk. But then I had 10 lemons sitting in my kitchen and I couldn't let them go to waste.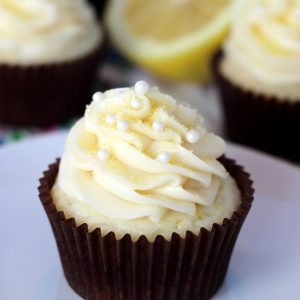 Lemon Cream Cupcakes
Ingredients
Lemon Cake:
1

box White Cake Mix

4

egg whites

1/4

cup

oil

3/4

cup

buttermilk

1/4

cup

lemon juice

freshly squeezed

3/4

cup

sour cream

1

teaspoon

vanilla extract

zest of 3 lemons
Lemon Glaze:
3

Tablespoons

lemon juice

freshly squeezed

1

teaspoons

lemon zest

1-2

cups

powdered sugar
Cream Cheese Frosting:
1/2

cup

butter

softened

8

oz

cream cheese

softened

2

teaspoons

vanilla extract

3-4

cup

powdered sugar
Instructions
1. Preheat oven to 350 degrees and line pans with cupcake liners.

2. Sift cake mix into a small bowl to remove any lumps.

3. In a large bowl, gently whisk egg whites, oil, buttermilk, lemon juice, sour cream, vanilla and lemon zest together.

4. Combine cake mix and wet ingredients and stir well.

5. Fill cupcake liners 3/4 full and bake for 15-20 minutes, or until and inserted knife comes out clean.

6. Lemon Glaze: In a bowl, combine all ingredients using a whisk. Add powdered sugar until your glaze reaches the consistency of tomato soup. (I can't think of anything else that has that consistency...)

7. Use a toothpick to punch small holes into the top of each cupcake so the glaze can sink into the cake.

8. Spoon glaze over the nearly cooled cupcakes, and allow time for the glaze to set.

9. Cream Cheese Frosting: Beat butter and cream cheese for 2 minutes. Scrape down bowl and continue to beat in vanilla extract and powdered sugar. Slowly add powdered sugar until you reach your desired consistency. If frosting becomes too thick, add 1 tablespoon of milk.

10. Pipe frosting into cooled cupcakes and top with lemon slices or sprinkles.