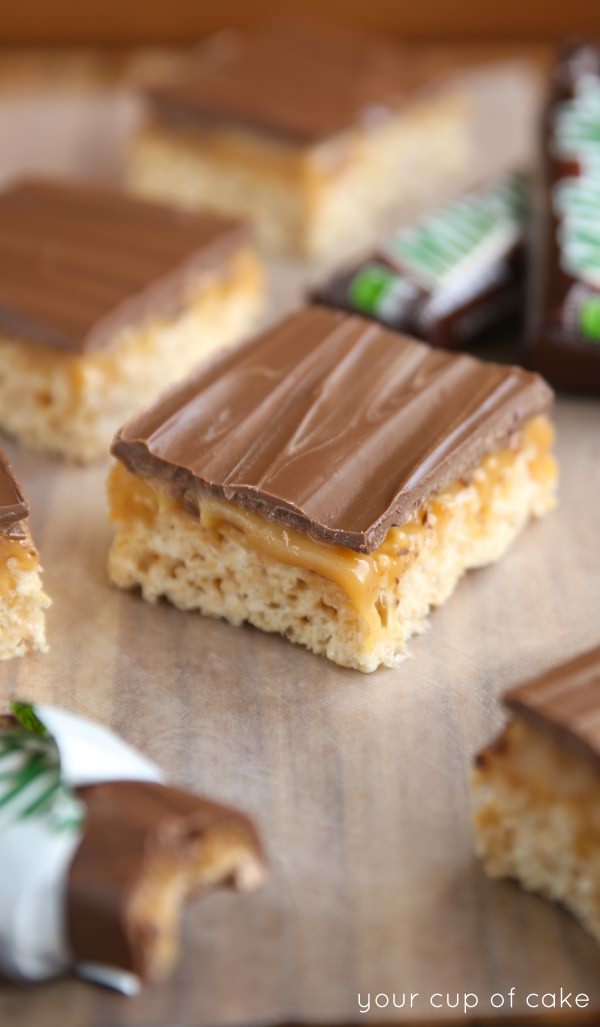 Classic Rice Krispies topped with caramel and chocolate make the perfect Milky Way Rice Krispie Treats. I was in love with these when I made them. Not only are they gorgeous and easy to make but they're sinfully good! I'm a huge Rice Krispie fan and my all-time favorite has been my Peanut Butter Chocolate Rice Krispie Treats but these Milky Way ones are definitely in the running now! The caramel layer is to die for…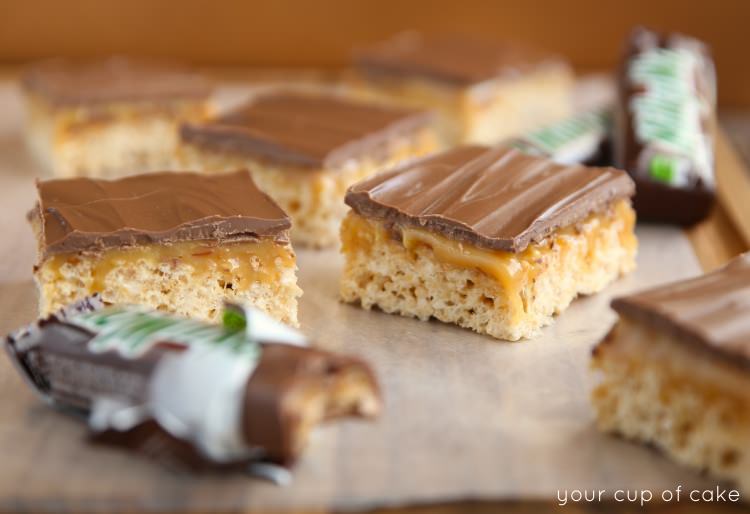 Is everyone ready for Halloween or not so much? I still haven't bought a pumpkin, whoops! But I did manage to get a wreath up on the door so I look a little festive 🙂 I even took a plate of these over the to neighbors!
First of all, don't pay attention to my little ridge I made off to the right. I was already using my casserole dish and all I had to work with was this really huge pan, so I made do!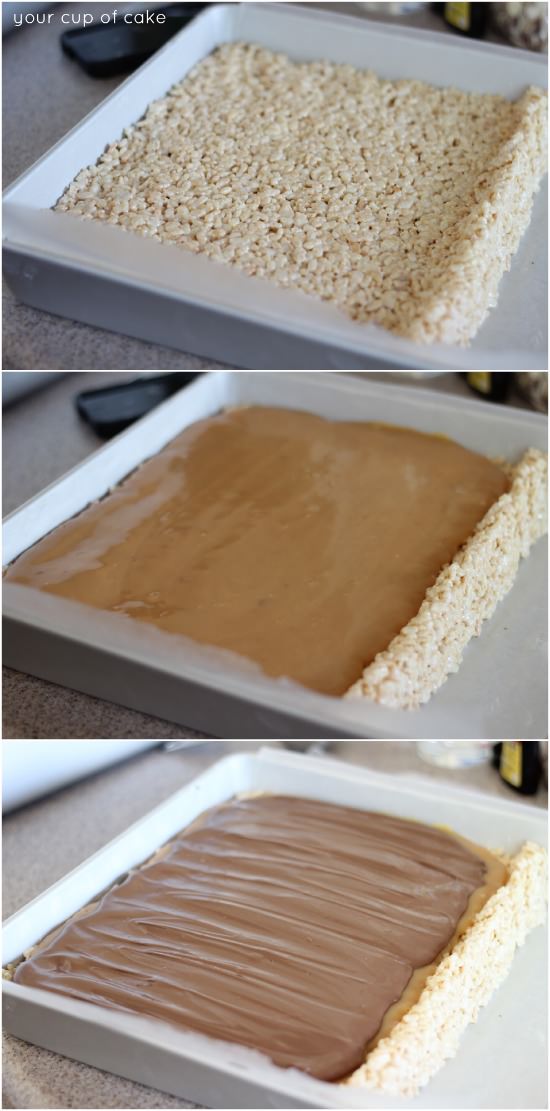 Yes, they do taste as good as they look. Maybe even better. Plus, to make taking these photos ever more fun, a friend let me borrow his fancy macro lens. Oh my, it was dreamy. Out of my budget, but it was so much fun to play around with it!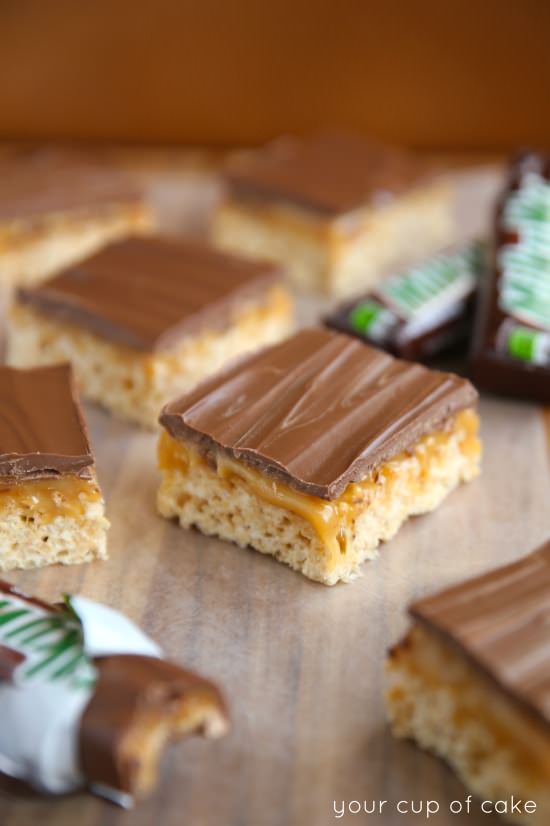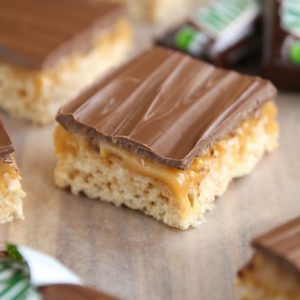 Milky Way Rice Krispie Treats
Ingredients
1

14-16 oz. bag mini marshmallows

6

Tbsp.

butter

1

tsp.

vanilla extract

optional

5-6

C.

Rice Krispie Cereal

14

oz.

caramels

about 45 little caramel squares

1

14 oz. can sweetened condensed milk

6

Tbsp.

butter

2

C.

Chocolate chips
Instructions
1. Grease a 9 X13 inch pan and set aside.

2. In a large microwave proof bowl (or in a large pot on the stove) melt marshmallows and butter together and stir until smooth. Add vanilla extract and stir again.

3. Add in Rice Krispie Cereal and gently fold until combined. Add as much or as little as you want depending on if you like your treats chewier or more crispy.

4. Dump into prepared pan and use a buttered spatula (or hand) to press the treats down flat.

5. In a small sauce pan, melt caramels, sweetened condensed milk and butter together over medium heat. Stir occasionally and until smooth.

6. Pour over rice krispies and let set, about 10 minutes or you can pop in the fridge to speed up the process.

7. Melt chocolate over the stove or in a microwave (you can add a little butter or oil if you want it the be thinner) and then pour over caramel layer and use a spatula to spread out.

8. Let set and cut with a warm knife.
Love caramel and chocolate? How about these Samoa Cupcakes? Coconut and caramel topping that's so easy to make it's dangerous 🙂