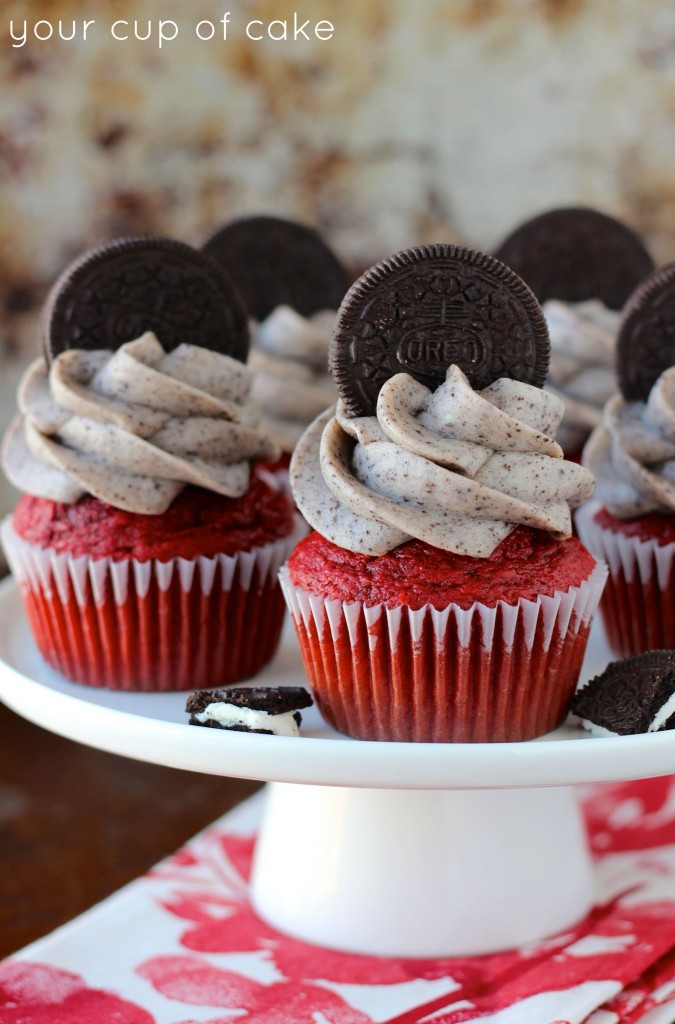 With this Valentine's Day recipe comes another dating story…
The Story:
It was a lunch date.
I thought it would be great! Low stress, great food, I was already on campus so it would be easy to meet up, and plus I'm not too much of a night owl. But boy was I wrong. According to my friends the "lunch date" is a bad sign.
"Ouch. A lunch date?" -Friend #1
"Uh-oh." -Friend #2
"Those never go well." -Friend #3
I would like to say I proved them all wrong, but I didn't. It was terrible.
I'll be honest, I'm an awkward first date–I say all the wrong things, I turn red, I get really quiet and the food is always against me! I ordered pesto pasta thinking that it would be manageable bow-tie noodles easy to get in my mouth without green sauce all over my face and shirt. Nope. This pesto pasta had the longest noodles I had ever seen. Did I think to cut them? No. That would be much too intelligent. My IQ drops about 50 points on a first date, so I didn't think of that. I just starred at the plate when it was served in front of me. He must have thought I was watching a horror movie because I looked terrified.
Between me, the noodles and his obvious disdain for me there was no second date.
Now I know to avoid the dreaded "lunch date."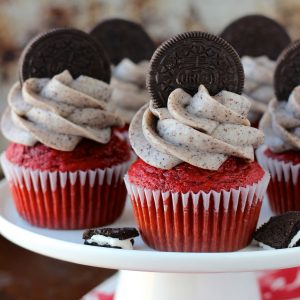 Oreo Red Velvet Cupcakes
Ingredients
Red Velvet Cake:
1

box red velvet cake mix

3

eggs

1/2

C.

oil

1

C.

sour cream

1/2

C.

buttermilk or milk

2

tsp.

vanilla extract

24

Oreos
Oreo Buttercream:
10

Oreos

twist and scrape off (or eat) the cream filling

1/2

C.

butter

softened

8

oz.

cream cheese

2

tsp.

vanilla extract

3-4

C.

powdered sugar
Extra Oreos for decoration
Instructions
1. Preheat oven to 350 degrees and line pans with cupcake lines.

2. Sift cake mix into a small bowl and set aside.

3. In a large bowl, combine eggs, oil, sour cream, buttermilk and vanilla extract until smooth.

4. Stir in cake mix.

5. Take your Oreos and place one at the bottom of each cupcake liner. (If you are afraid your oven will get to hot on the bottom you can always chop them up and fold them into the batter!)

6. Scoop batter over each Oreo to fill the liners about 3/4 full.

7. Bake for 15-20 minutes or until an inserted knife comes out clean.

8. Let cool.

9. Oreo Frosting: Take your Oreo cookies (just the chocolate pieces and not the filling) and crush in a plastic bag using a rolling pin. If you have a food processor that works the best! Sift your finely crushed Oreos to remove any lumps, because if you use a piping bag any big cookie pieces will clog it. In a stand mixer, beat butter and cream cheese. Add vanilla extract and slowly add powdered sugar until you reach your desired consistency. Fold in crushed Oreos. Don't stir too much or the frosting will turn a gross (yet delicious) grey color.

9. Pipe onto cooled cupcakes and top with extra Oreos.
Anything with an Oreo on top is a winner
Cupcake scoop!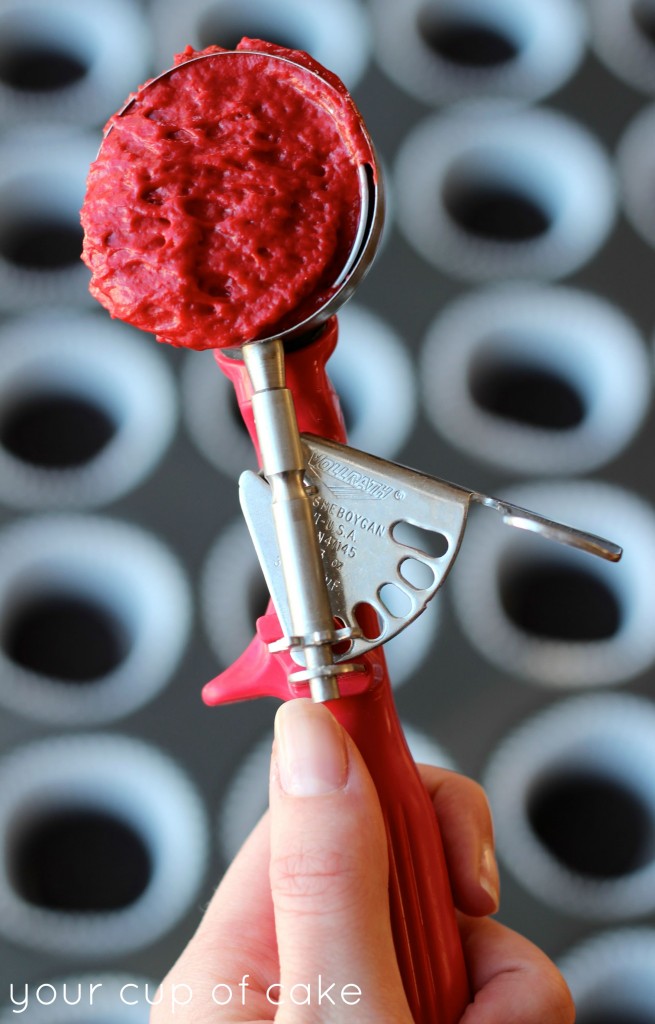 Well hello there surprise Oreo!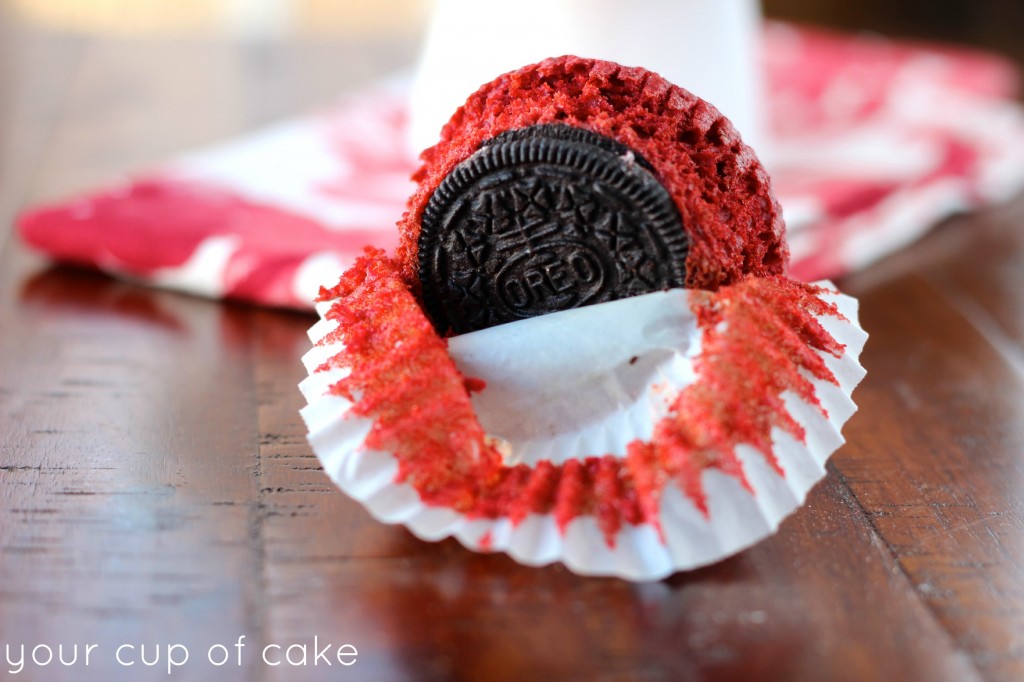 Oreos really are the best. They make every day better.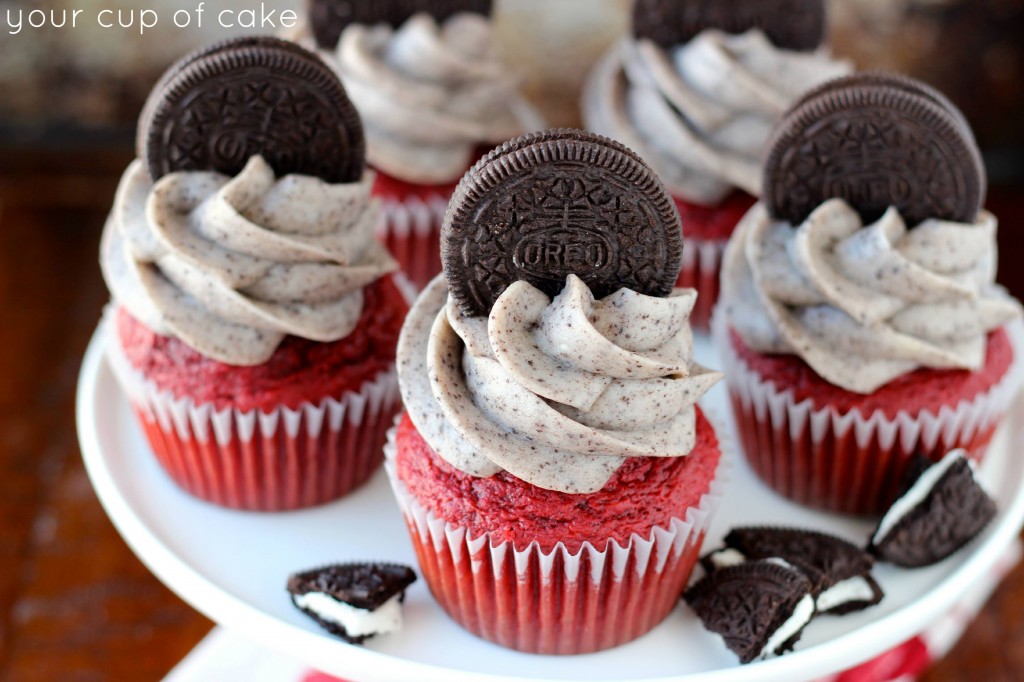 Get your Valentine's started off right with these Oreo Red Velvet Cupcakes!