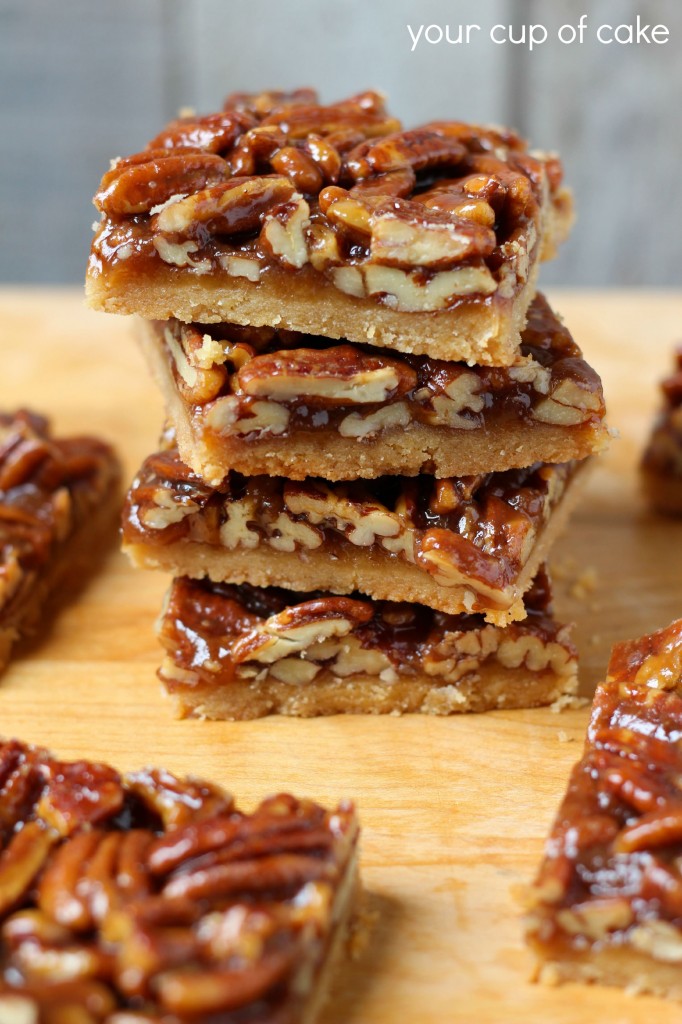 The Story:
Thanksgiving in my favorite holiday. It's all about food, family and remembering that no matter how average or tough we may think our lives are, we have so much to be thankful for. But back to the "food" part of the holiday… it can't get much better than spending hours and hours cooking and baking for the people we love! It's an excuse to say cheesy things to one another and to eat way too much pie. The only downfall of the day? We never seem to make enough stuffing. Sure, we always have enough to get us through the meal, but I want enough to last for a week of leftovers! If only…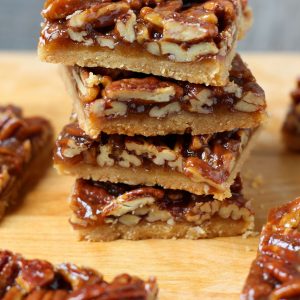 Pecan Pie Bars
Ingredients
Crust:
1

C.

butter

2/3

C.

brown sugar

2 2/3

C.

flour

1/2

tsp.

salt

1/4

tsp.

cinnamon
Pecan Topping:
1/2

C

butter

1

C.

brown sugar

1/3

C.

honey

2

Tbsp.

heavy cream

2 1/2

C.

pecans

roughly chopped

2

tsp.

vanilla extract
Instructions
1. Preheat oven to 350 degrees and line a 9X13 pan with foil (grease the parts of the pan not covered in foil).

2. To make crust, beat butter and sugar together for 2 minutes. Then mix in flour, salt and cinnamon. Dump into prepared pan, flatten out evenly and bake for 20 minutes.

3. Filling: In a small sauce pan melt butter over medium heat. Add brown sugar, honey and cream. Let simmer for 1 minute, then stir in pecans and vanilla extract. (I left my pecans mostly whole for photos, but when I make these again I will probably chop them up more.)

4. Pour filling onto crust and bake for another 20 minutes.

5. Remove from oven and let cool. Then lift up on the overhanging foil to easily take the bars out of the pan and then cut! (My pieces were huge! I would cut them smaller unless you want your guests to be in a sugar coma)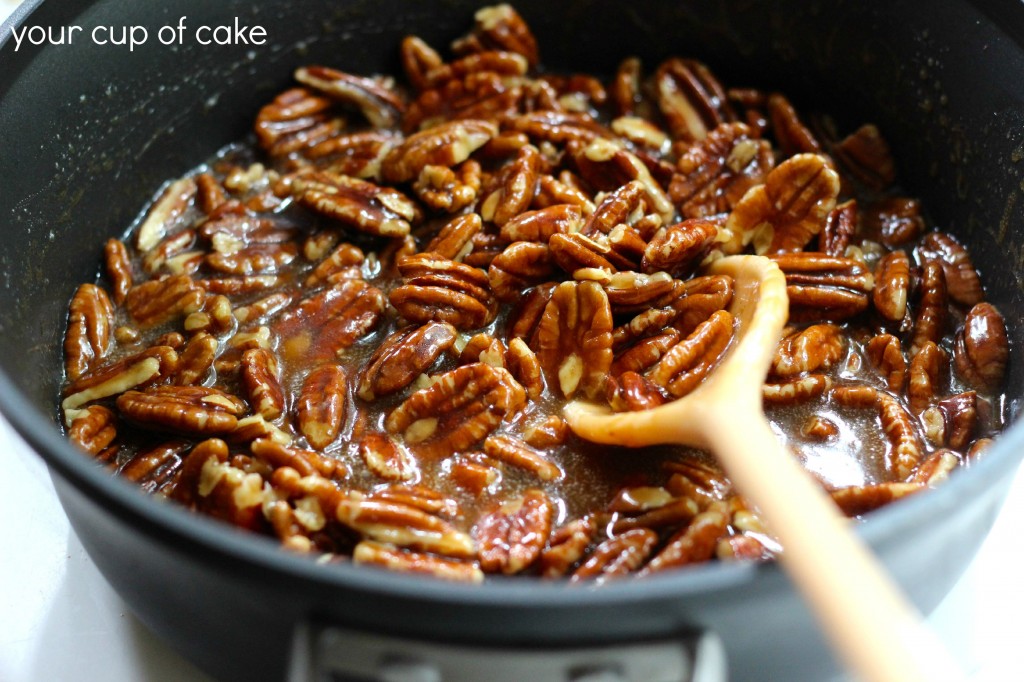 Leave extra foil draping over the sides so that once the bars are cooled, you can lift up on the extra foil to remove the bars.