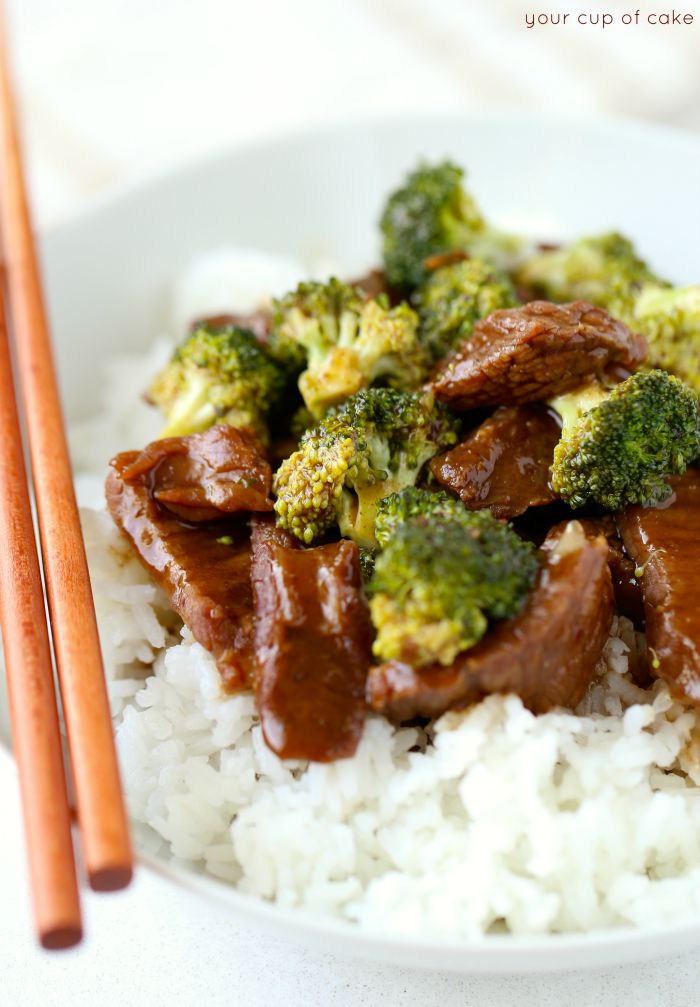 This Slow Cooker Beef and Broccoli recipe is better than take out! And you can make it in your Crock Pot–I'll be making this all year long!
I did something I've been putting off for years… I bought a rice cooker. Yes, go ahead and laugh. But I never grew up with one! I guess we didn't eat much rice and so by the time I go to college I wasn't really craving to eat it. And when I did, I would just make it on the stovetop. But I figured it was time, so I caved. When it came in the mail I read all the instructions, looked up videos online but I was still confused. How could you just dump dry rice and water in and the cooker would just know when it's done? How is that possible?
So I figured I had to give it a shot and so being the food blogger that I am I decided to make something to go on top of my rice. I busted out my Crock Pot and my new snazzy rice cooker and let each contraption do it's thing! I closed the rice cooker and it just started flashing at me, but my friend assured me it would work. A few minutes later I had the most perfect rice! It was a miracle! And in my other pot I had incredible Beef and Broccoli. It was a meal made in heaven and I felt like I had done nothing to make it. Technology is pretty awesome.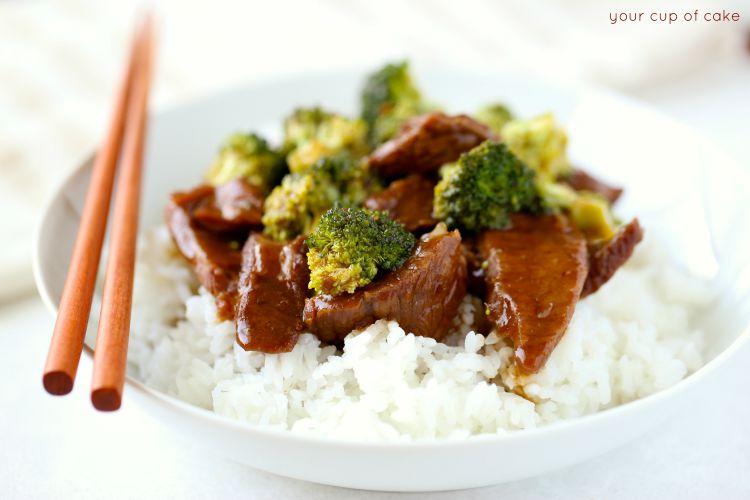 Just cut up the meat into thin pieces but don't fret about it too much. They'll cook just fine and once they're covered in the sauce they'll all look the same size!

I shared one bowl of this with my friend who was chaperoning my rice cooker debut, but other than that I hoarded it all to myself! It was just too good to share. I woke up the next morning so excited to have beef and broccoli for breakfast and for lunch…and for dinner. Yes, it's really that good and you have to try it because it's my new favorite meal!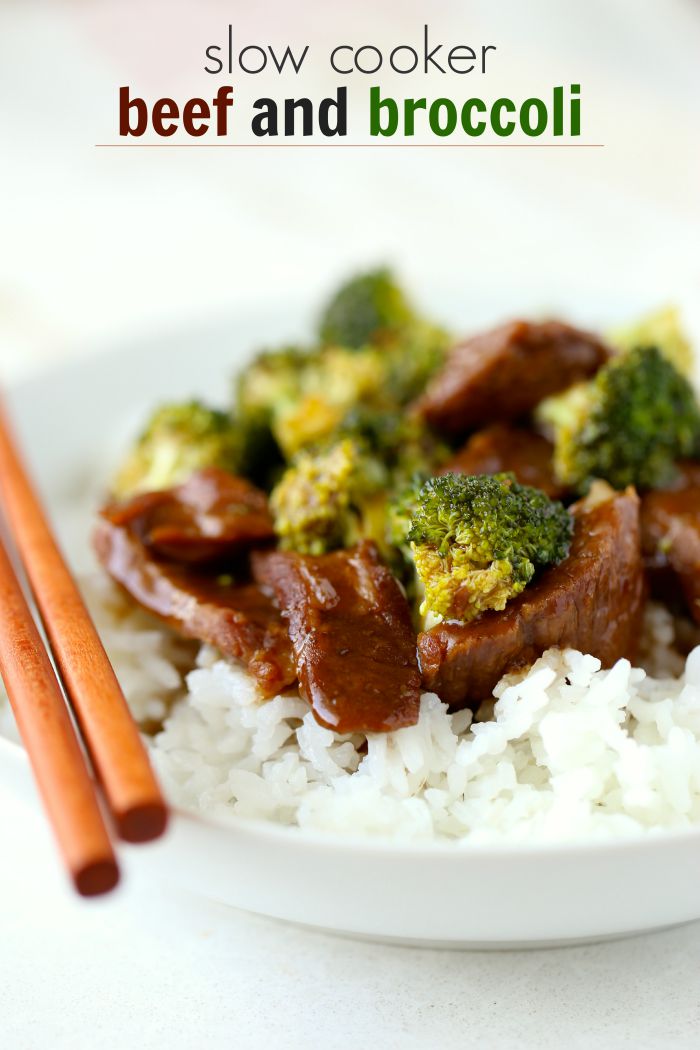 I've had a lot of beef and broccoli in my time, but this is the best and easiest copy cat beef and broccoli recipe!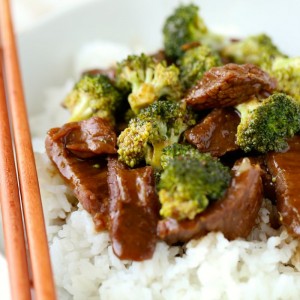 Slow Cooker Beef and Broccoli
Ingredients
2

lbs.

boneless beef check roast or steaks

1

can beef broth

about 15 oz

1

C.

low sodium soy sauce

2/3

C.

dark brown sugar

2

Tbsp.

sesame oil

4-5

garlic cloves

minced

1/4

C.

corn starch

4-5

C.

broccoli florets

fresh or frozen

Serve with white rice

I cooked two cups dry in my rice cooker and it was a great match
Instructions
1. Cut meat into thin strips, about 2 inches in length.

2. Put beef broth, soy sauce, brown sugar, sesame oil and garlic into slow cooker and stir. Add meat.

3. Cook on low for 3 hours (or high for 1 1/2).

4. Remove 1/2 C. of the liquid and place into a small bowl and add cornstarch. Whisk unit smooth.

5. Pour cornstarch mixture back into the crock pot and stir. This will thicken your sauce. Cook for another 30 minutes.

6. At this time you can add your frozen broccoli to the crock pot (at the same time you add the cornstarch) or you can steam your broccoli separately in the microwave. If you steam or cook separately just stir them into the sauce before serving so they're covered in that saucy goodness.

7. Serve on top of rice!
You can half the recipe to serve less people, but you'll want leftovers 🙂
I have other dinner recipes too!
One Pot Thai Peanut Pasta that took over pinterest for a while!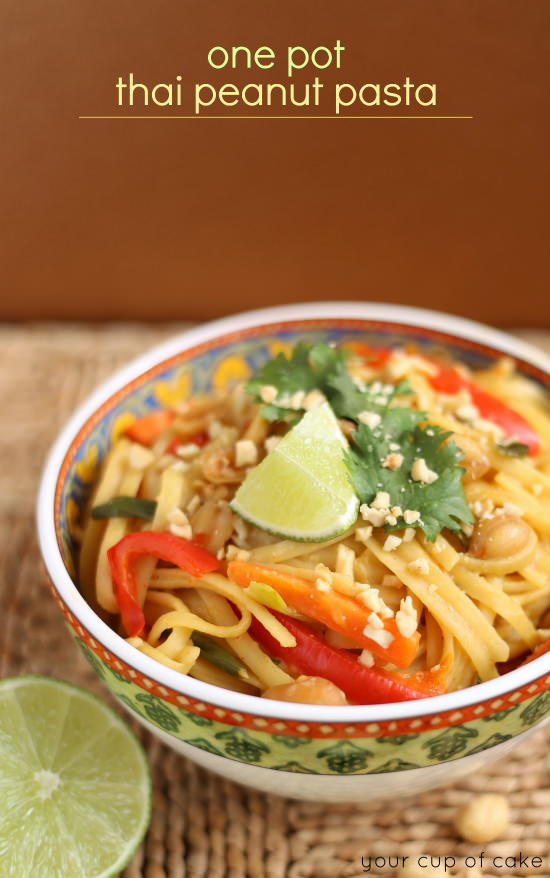 I still crave this Crock Pot Enchilada Soup…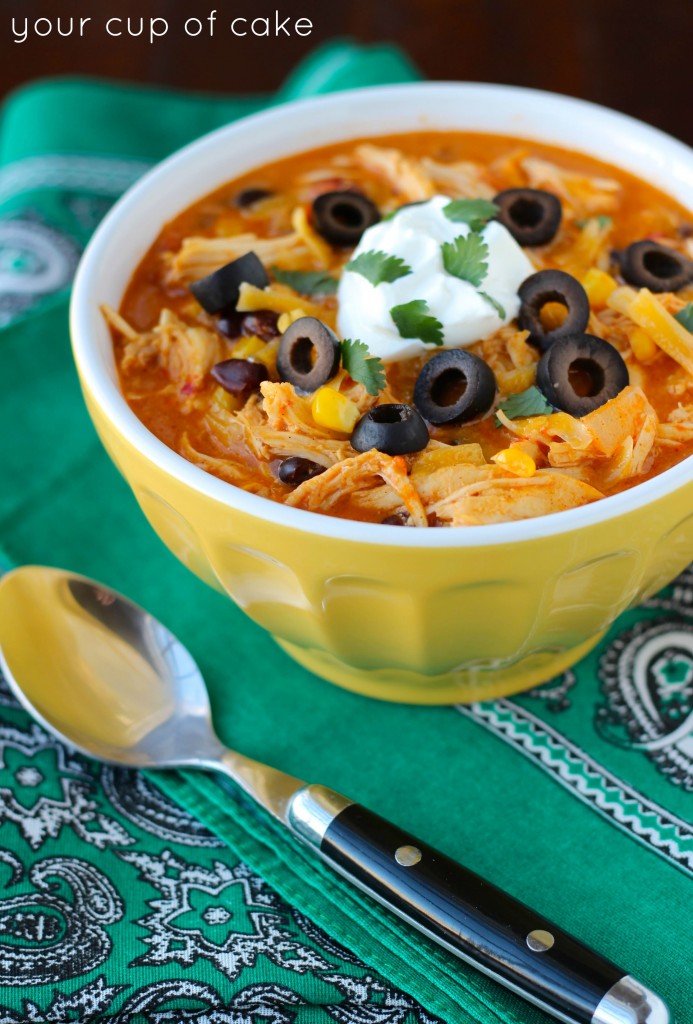 And this One Pot Chicken Enchilada Pasta is perfect for serving a big family or crowd!