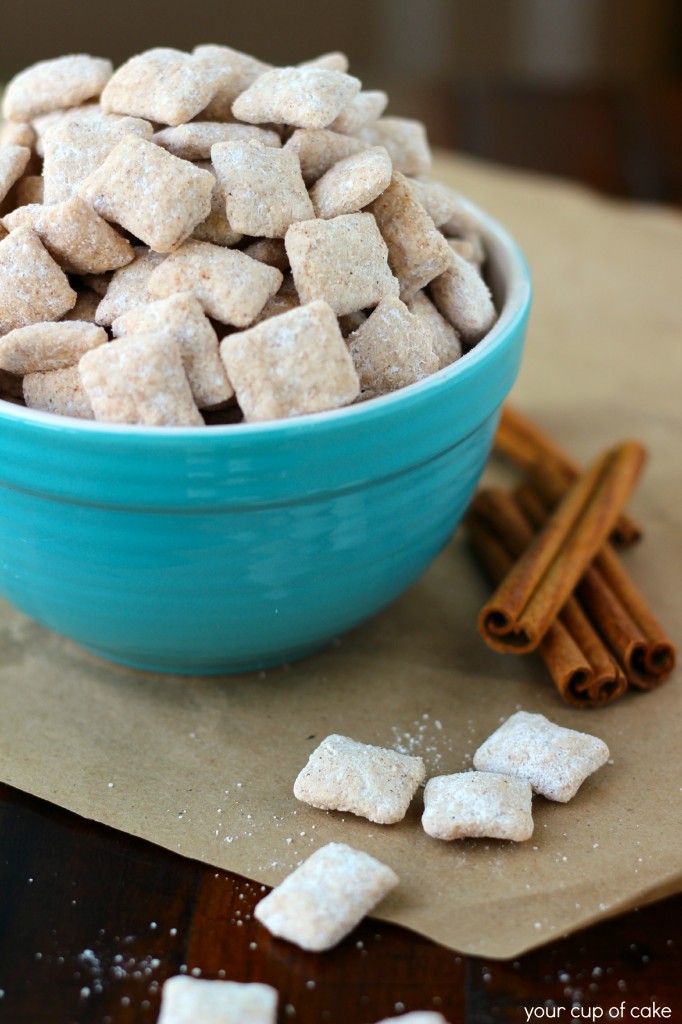 The Story:
Well all remember them. The things our parents used to say to us that actually made no sense at all. Weren't they supposed to be TEACHING us as kids and not filling our minds with worthless phrases?
"See Ya Later Alligator!" :We aren't alligators nor is it nice to infer your child looks like a green river beast everyone is afraid of.
"Easy-peasy Japanesey" :What….? You made a really awful rhyme and it makes no sense anyway. Or if you did the Lemon-Squeezy version. It's not easy to squeeze a lemon because all those seeds get in the way!
"Oh Kidos…" :Kidos isn't even a real word, don't make things up.
"Okey-Dokey Artichokey." :Again, why are we telling children they look green? And this time delicious as well? Are parents just hungry all the time and thinking about food?
"Silly Snickerdoodle…" :Are snickerdoodles silly? I can't remember the last joke I heard from one.
Snickerdoodle Puppy Chow
Ingredients
6

C.

Rice Chex Mix

1 3/4

C.

white chocolate chips

3/4

C.

powdered sugar

1/4

C.

granulated sugar

2

tsp.

cinnamon
Instructions
1. Measure out Rice Chex and place into a large bowl.

2. Combine powdered sugar, granulated sugar and cinnamon. (I just thew it into a large plastic bag and gave it a good shake and left it in the bag.)

3. Melt white chocolate chips in the microwave or using a double boiler. Be careful, white chocolate can burn easily.

4. Pour over Chex and stir until coated.

5. Dump into your large plastic bag with the cinnamon/sugar mixture, seal and shake until coated.

6. Pour onto a cookie sheet to let cool.

NOTE: I thought this might be fun to toss with some Cinnamon Toast Crunch as well for extra color and taste.