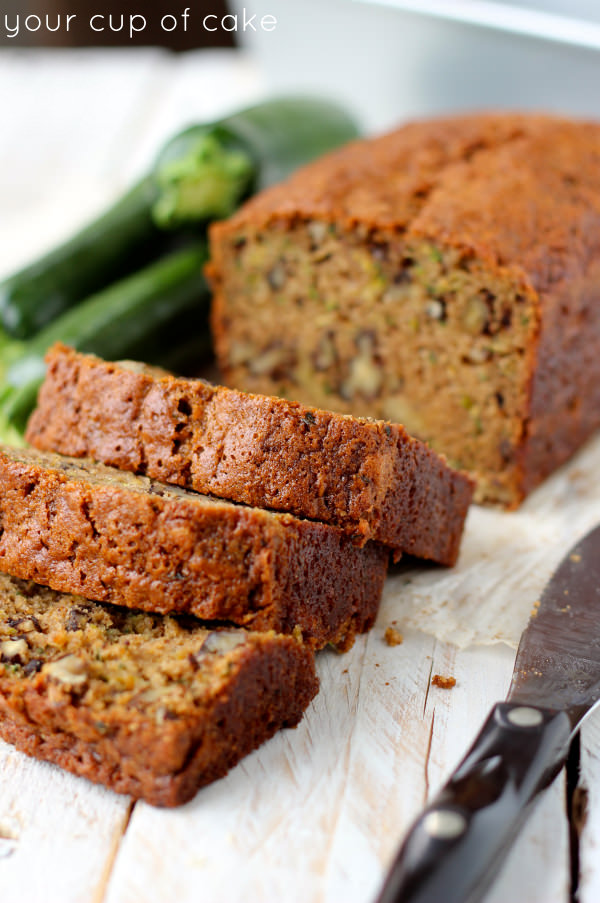 Zucchini season has arrived! So I've started with some awesome Zucchini Bread! You can throw in nuts or chocolate chips or nothing at all, whatever you want! But I really do love baking with vegetables because it makes it all healthy, right? So I can eat as much as I want, right? 🙂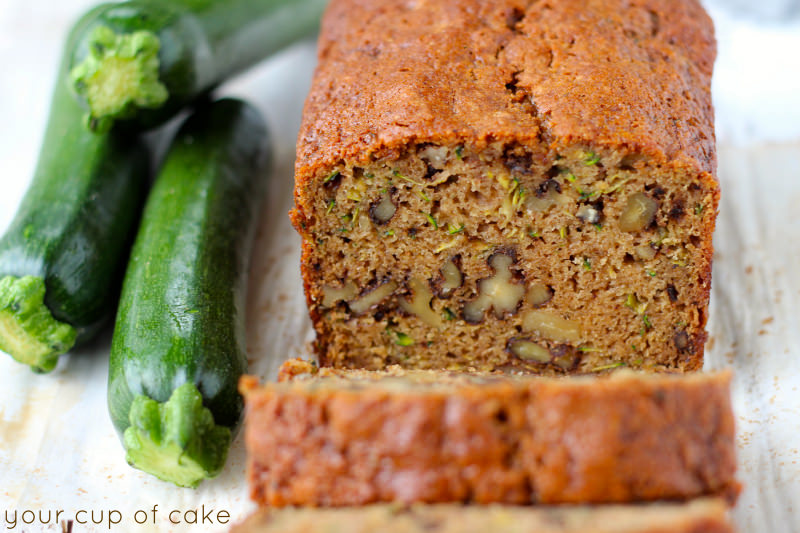 When I was growing up, my neighbor has the most extravagant garden. She would pay me to water it while she was out of town and being a poor 10-year-old I would take the job. But I never understood her love of gardening.. until last summer.
Last year, I planted some zucchini plants, basil and mint. Let me tell you, it was the funnest thing ever! I would wake up every morning, fill up a mixing bowl (no watering can) and go out side barefoot to water the plants. I only got about 3 zucchini from my 7 plants but that's because I didn't pay much attention to them… whoops! I was so excited to try again this summer but my new job will be keeping me away from the garden so I couldn't plant much this season.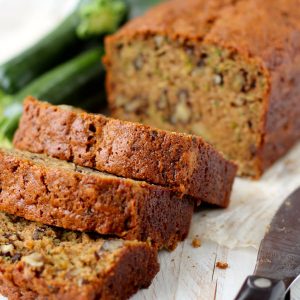 Zucchini Bread
Ingredients
3

C.

flour

1

tsp.

salt

1 1/2

tsp.

baking soda

1 1/2

tsp.

baking powder

3

tsp.

cinnamon

3

eggs

1/2

C.

oil

1/2

C.

applesauce

1 1/4

C.

sugar

1

C.

brown sugar

3

tsp.

vanilla extract

3

C.

grated zucchini

1

C.

nuts or chocolate chips

optional
Instructions
1. Preheat oven to 325 degrees and grease a large loaf pan or two smaller ones.

2. Combine flour, salt, baking soda, baking powder and cinnamon together and set aside. (I like to sift them together incase there are any lumps.)

3. In a separate bowl, combine eggs, oil applesauce, sugar, brown sugar and vanilla.

4. Combine wet and dry ingredients and add grated zucchini and nuts. Stir only until combined.

5. Pour into loaf pan(s) and bake for 50-60 minutes or until an inserted knife comes out clean.
I love quick bread recipes! A slice of bread with smoothie is my favorite breakfast 🙂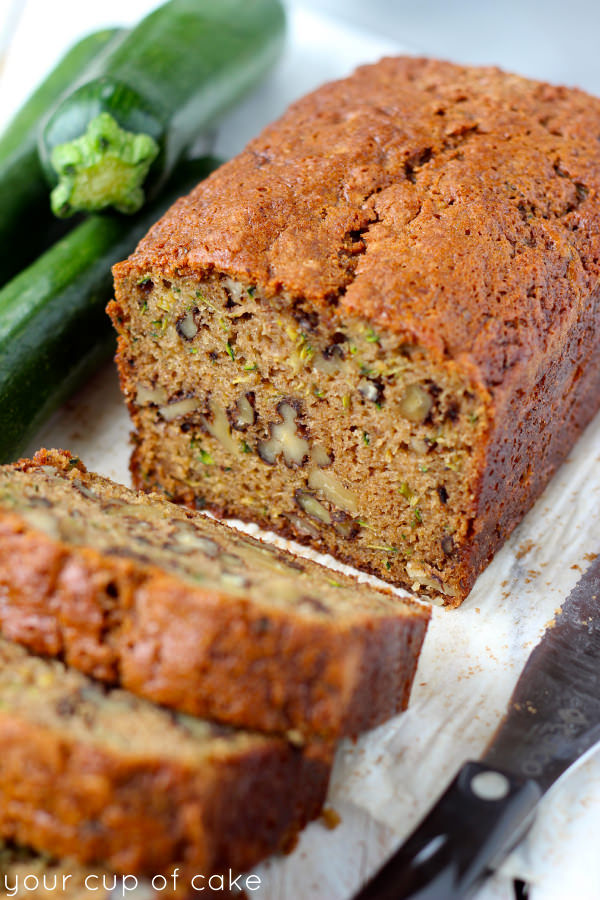 Remember… the smaller Zucchini have more flavor!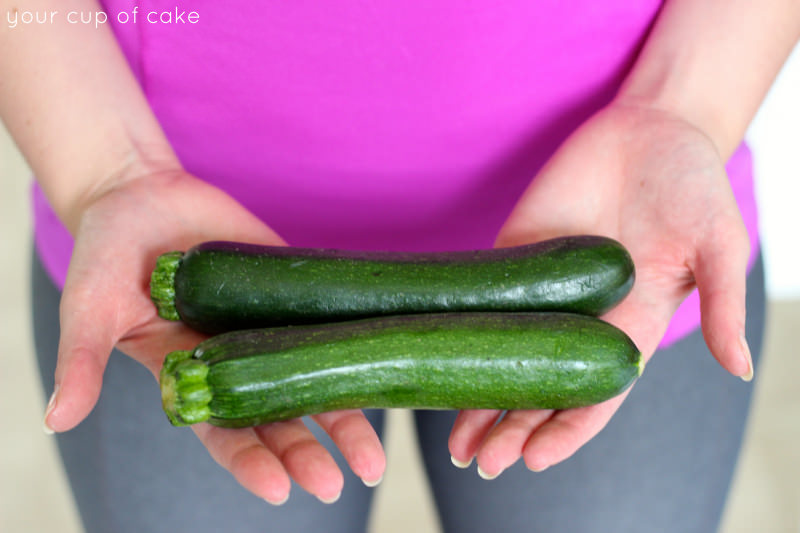 Looking for something a little sweeter? Try these Chocolate Zucchini Cupcakes… the kids will never know they're full of veggies 🙂