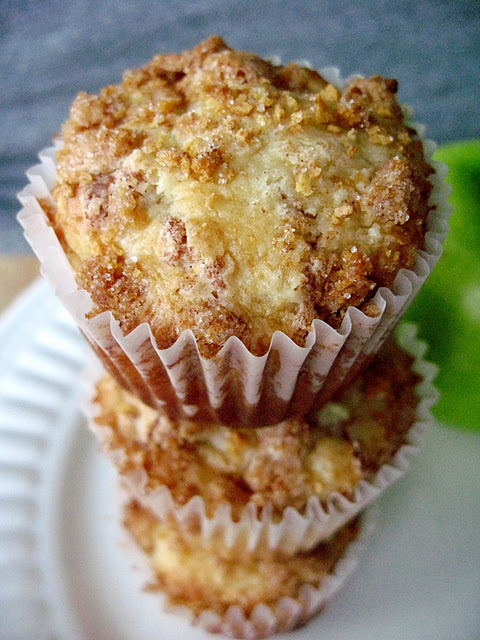 Muffins:
½ cup butter, melted and cooled
3 teaspoons baking powder
Topping:
4 tablespoons flour or graham cracker crumbs
2 ½ tablespoons cold butter diced
Directions:
1.
Preheat oven to 375 degrees.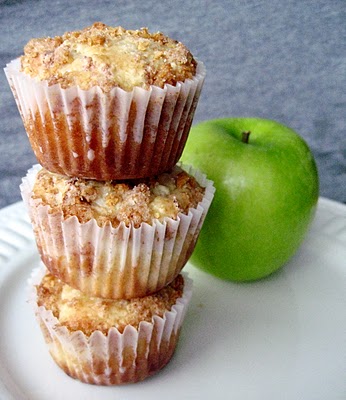 2.
Peel and chop apples (I used granny smith) and then coat with lemon juice. Set aside.
3.
In a large bowl, mix sour cream, cooled butter, and sugar until fluffy. Add eggs and vanilla and mix again.
4.
In a separate bowl, sift together flour, baking powder, baking soda and salt.
5.
Slowly add the dry ingredients to the sugar mixture, do not overmix.
6.
Stir in apples and cinnamon chips. (If you don't have cinnamon chips you can use 2 teaspoons cinnamon.)
7.
Spoon into muffin liners.
8.
Topping: Mix sugar, flour/graham cracker crumbs, cinnamon and butter until it has reached a crumble consistency.
9.
Top muffins and bake for 15-18 minutes, or until an inserted toothpick comes out clean.