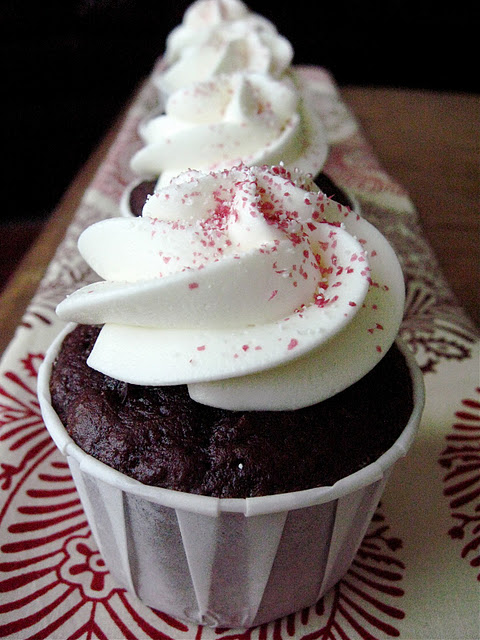 Cherry Cakes:
1 box devil's food cake mix
1 ½ teaspoon almond extract
Almond Buttercream:
2-3 teaspoons almond extract
¼ cup sour cream (optional)
Directions:
1.
Preheat oven to 350 degrees
2.
Beat eggs, almond extract and vanilla.
3.
Sift devil's food cake mix into egg mixture.
4.
Stir in cherry pie filling.
5.
Spoon into cupcake liners and bake for 12-17 minutes or until a toothpick comes out clean.
6.
Buttercream: Beat butter for 5 minutes and then add powdered sugar, almond and vanilla extract. Taste as you add ingredients to get the desired flavor and strength. Add sour cream and beat again until smooth.
7.
Pipe onto cooled cupcakes. (If I wasn't a poor college student, I would have topped the cupcakes with cherries, but the strawberry flavored sugar did the trick.)