Alright, we have learned some Basic Photography Tips, how to "set the scene," how to get the right lighting, how to edit your photos, and now I'm going to teach you about using color.
Every food photo needs a good pop of color. Now, this can come in a lot of different ways. The food itself may be bright with color, the napkin it sits on, the background… it doesn't matter, but it has to be there. I care how delicious your oatmeal cookie is…it LOOKS bland unless it's next to some color.
1. Establish WHERE you want the color to come from. A tablecloth? The plate? Maybe just take the photos outside and let your garden do the work for you.
2. What color family matches the "feel" of the food? Would you put a lemon cookie with green accents? No… you want yellow and maybe touches of blue. But green yells lime. Would you do a peppermint treat with orange? No… try again. Would you do a homemade Oreo with green? No… Oreo means blue and subconsciously we all know that.
3. Try a lot of things out. Mix and match until you get the look you want. All of these "rules" are meant to be broken at some point, but start safe… and then you can branch out to crazy color territory.
And YES black and white counts as color. Use that when it's all about contrast in your dessert.
And now for some examples.
This Raspberry Key Lime Pie has all the color you need. The bright red filling matched with the sprig of mint is enough color without anything else fussy in the background. I just used a white cake stand and a white tablecloth to stay neutral.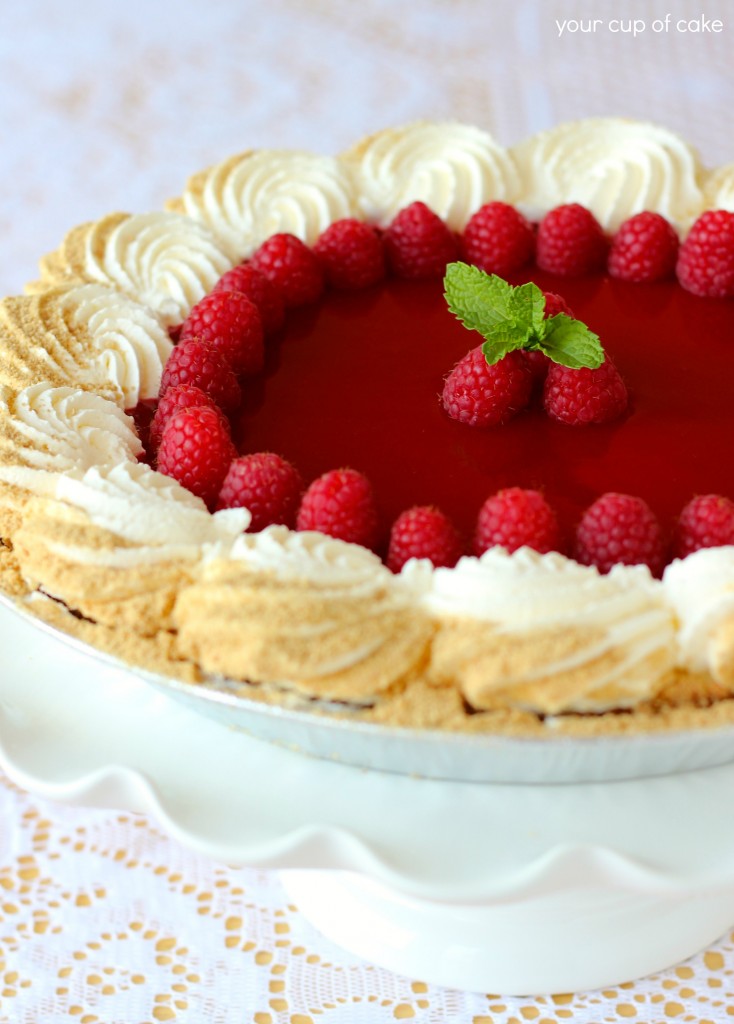 These Raspberry Chocolate Almond Cupcakes on top of a handkerchief that has red (matching the raspberries) and green (that matches the background) help the cupcakes to pop off the screen.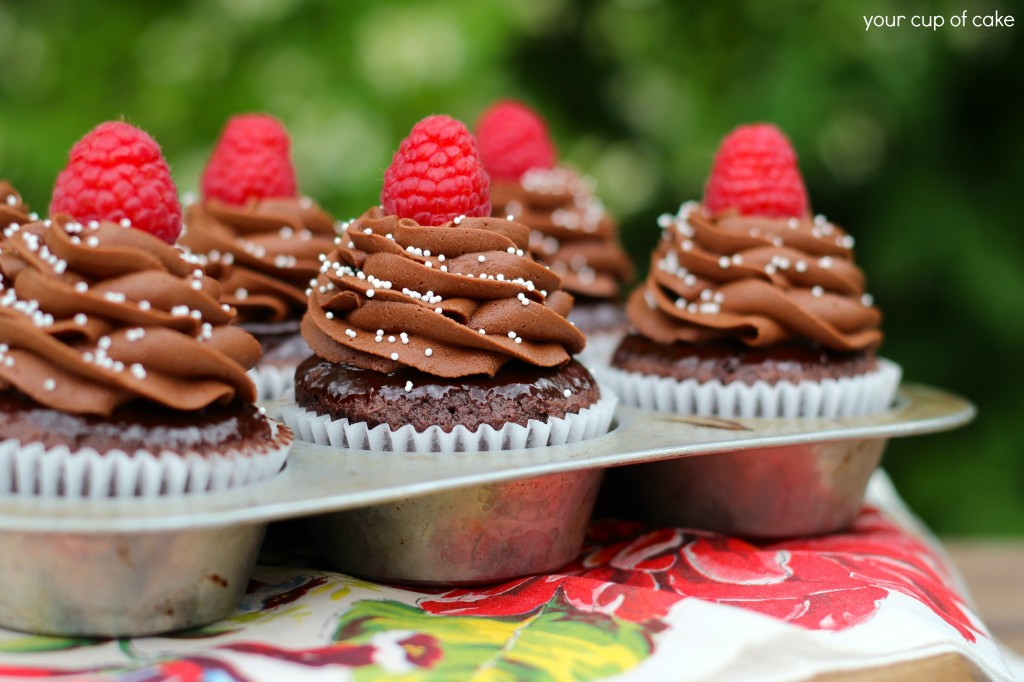 As I said before… when people thing Oreo they think blue. So I paired these Homemade Oreos with a blue handkerchief and blue striped straws.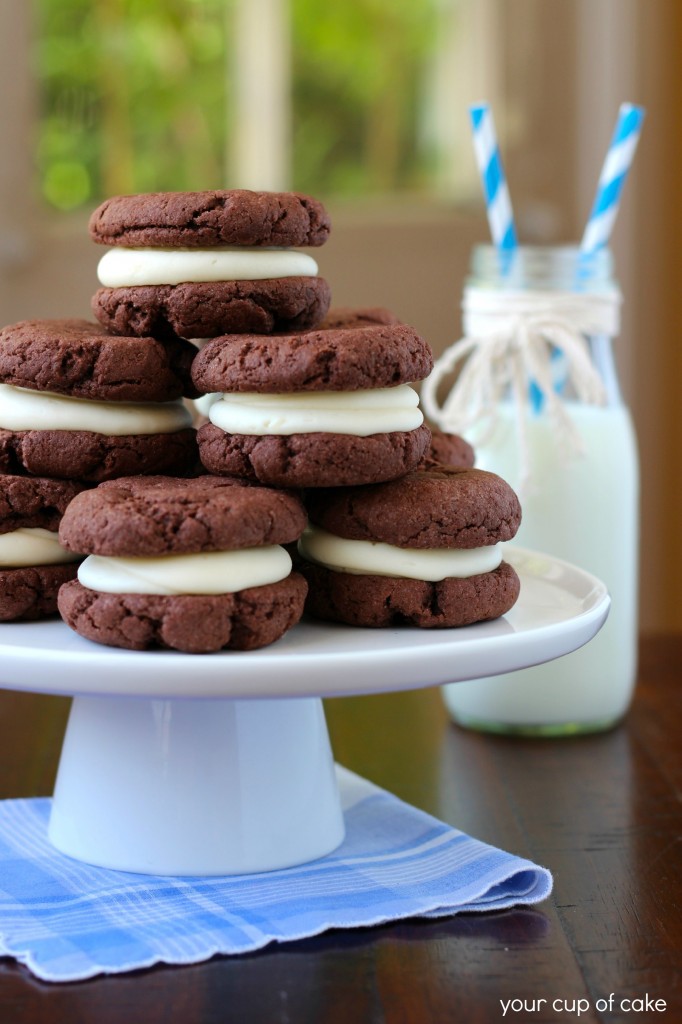 These "So What I'm Single" Cupcakes don't have anything purple about them. They are triple chocolate with a sweet mascarpone filling. But their "feeling" is cool. Cool colors and a little regal. So I went with a purple liner with an elegant pattern. It matches the feeling of the flaked chocolate on top of the frosting but also adds a little element of surprise.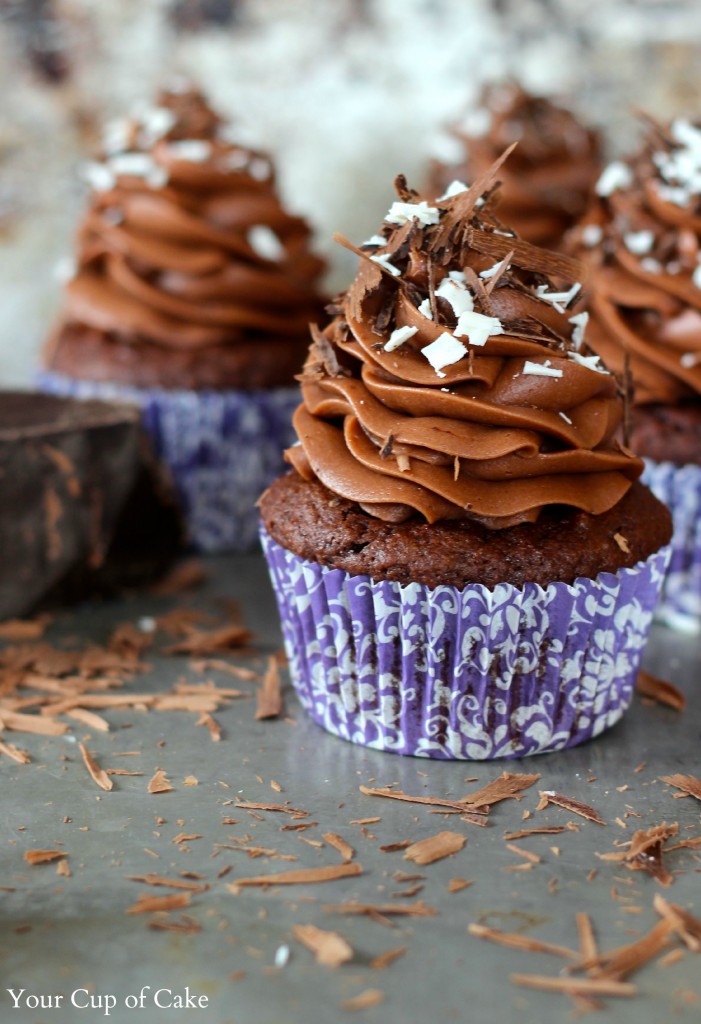 I used coconut M&Ms in these Coconut Rice Crispy Treats, so I used some extra M&Ms to play off the colors in the treats.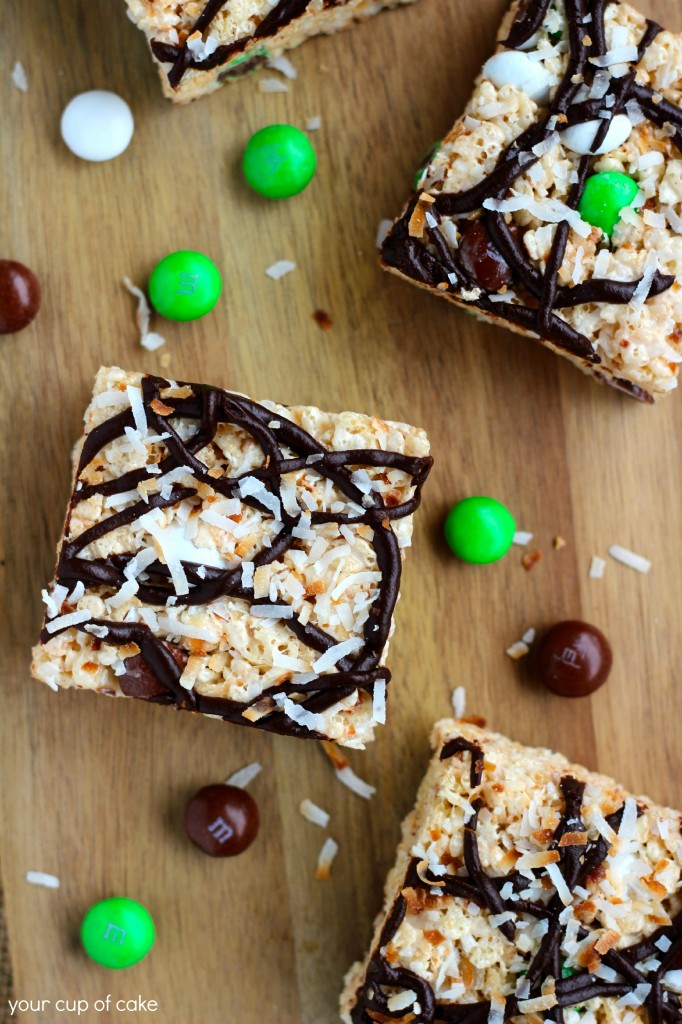 Black and White. It CAN work, but it also can be tricky to use. Only use it when it reflects the flavor combination like in these Chocolate Coconut Cookie Sandwiches.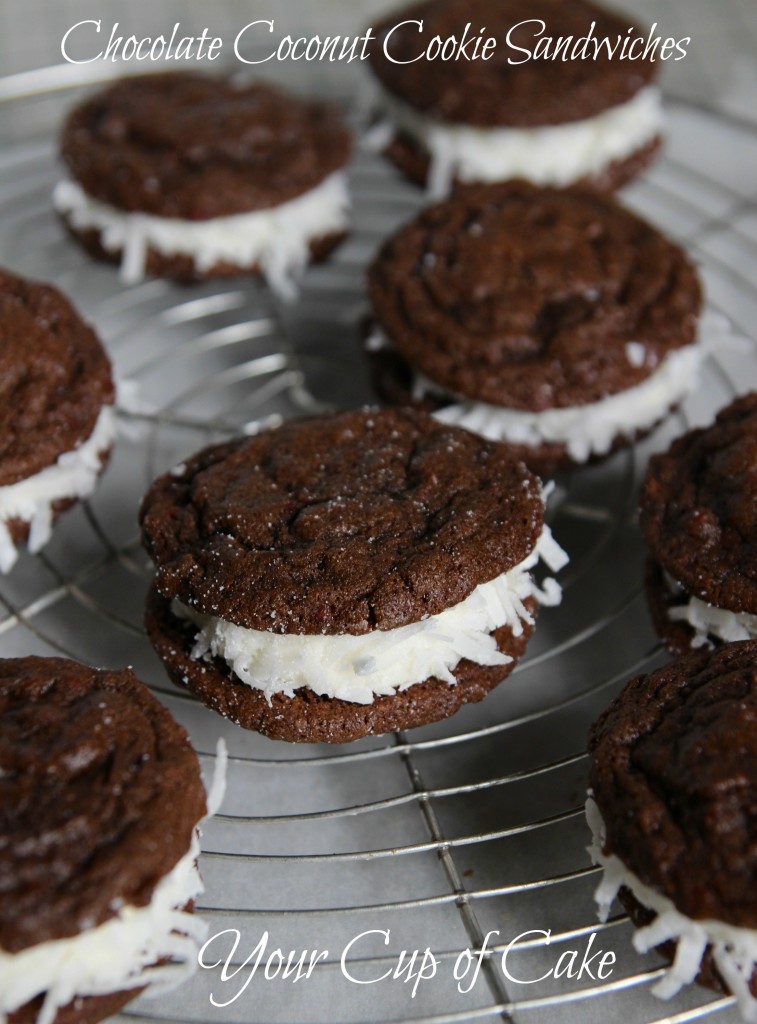 The strawberry frosting on these Pop Tart Cupcakes is fabulous, but if that's the only color that was there, they would look too girly. The blue Pop Tart box in the background helps to remind the eye that these aren't just for your 10-year-old princess, they're for your 8-year-old boy outside playing Transformers too.