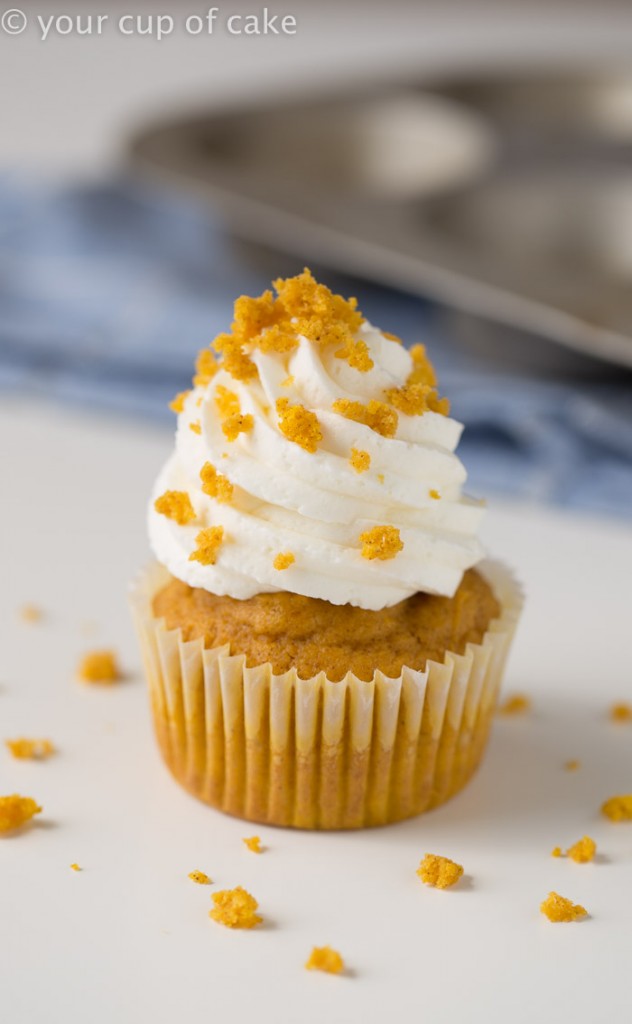 No more excuses! These Easy Peazy Pumpkin Cupcakes are fool proof, college student proof, husband proof, kid proof! You can do it and they will be delicious!
My favorite part about my job is making easy recipes that anyone can make, no matter their skill level. Now, all of my recipes are easy, but these ones are particularly simple but taste incredible! You'll be the belle of the ball when you show up with these to your next party. And if you're in a rush, these are great too! Sometimes we just need a few easy go-to recipes in our arsenal that will never let us down. And this is your pumpkin fix.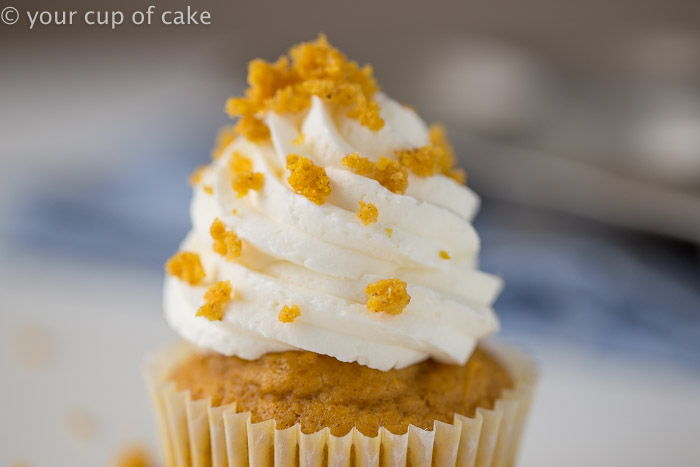 Cake mix pumpkin cake is always delicious, but paired with my 2 ingredient whipped cream frosting… well that's just a dream come true! I started using this frosting about 5 years ago and I've been obsessed! I switch out the pudding mix for different flavors all the time and you can put in more whipped cream to make it less stiff. The best part is it's easy to make. No fuss.
If you're looking for a pumpkin pie spice that doesn't break the bank, you can make your own or you can buy it from Trader Joe's, their's is great and cheap! Stock up this season!
Pumpkin Pie Spice:
3 Tbsp. ground cinnamon
2 tsp. ground ginger
2 tsp. ground nutmeg
1 ½ tsp. ground allspice
1 ½ tsp. ground cloves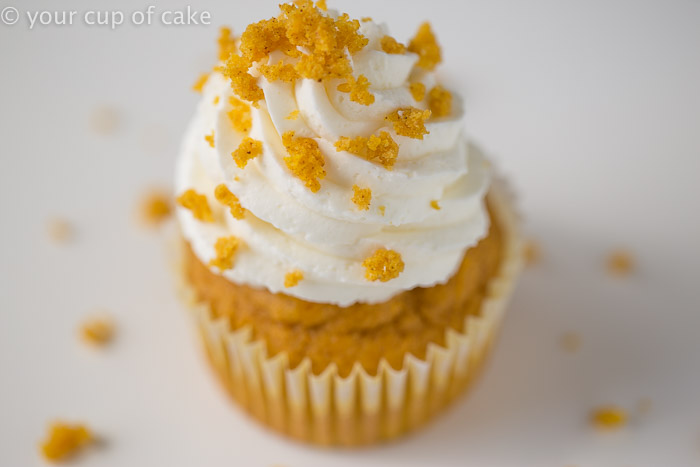 I volunteered one cupcake as tribute and crumbled it up to make it the "sprinkles" on the frosting! I will give one piece of advice with the frosting, if you choose to use traditional colored sprinkles, wait to put them on until just before your party! The color will start to bleed out into the frosting after a while, so unless you want a tie-dye look, save the sprinkles for last! I played it safe and used the crumbled cake instead!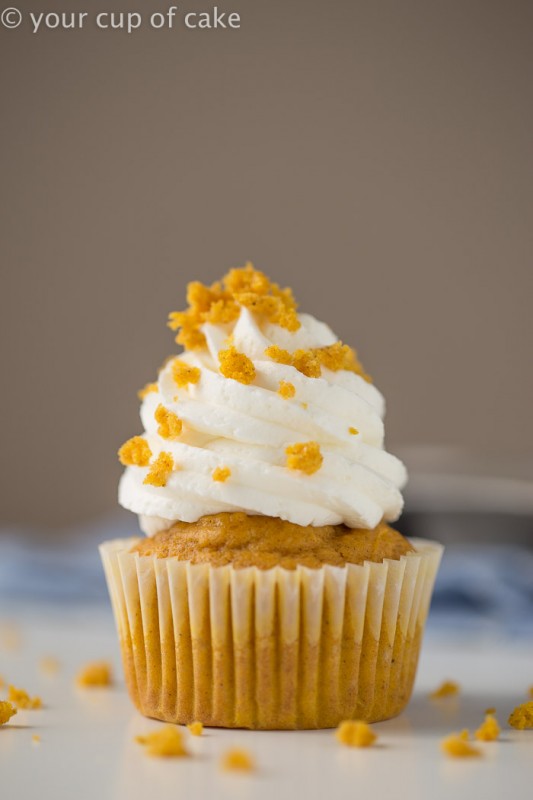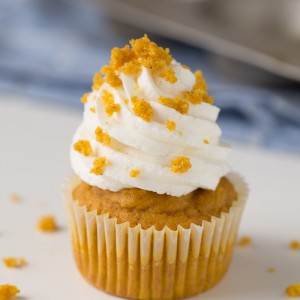 Easy Peazy Pumpkin Cupcakes
Ingredients
PUMPKIN CAKE:

1

box yellow cake mix

or spice cake mix and disregard extra spices

15

oz.

pumpkin puree

3

eggs

1/3

C.

oil

1/2

C.

milk

1

Tbsp.

pumpkin pie spice

or cinnamon if that's all you have

WHIPPED CREAM FROSTING:

1

pint

whipped cream

1

small pkg. instant pudding mix

white chocolate or cheesecake is my favorite
Instructions
1. Preheat oven to 350 degrees and line pan with cupcake liners.

2. Combine all cake ingredients and stir until smooth.

3. Fill cupcake liners 3/4 full and bake for 15-20 minutes or until and inserted knife or toothpick comes out clean.

4. Let cool.

5. Using the whisk attachment on your stand mixer, beat whipping cream and instant pudding mix until stiff. Pipe out onto cooled cupcakes and top with sprinkles or crumbled cake!