The ultimate fall pumpkin bread with a cream cheese swirl and chocolate chips. Use this recipe to make perfect pumpkin muffins too!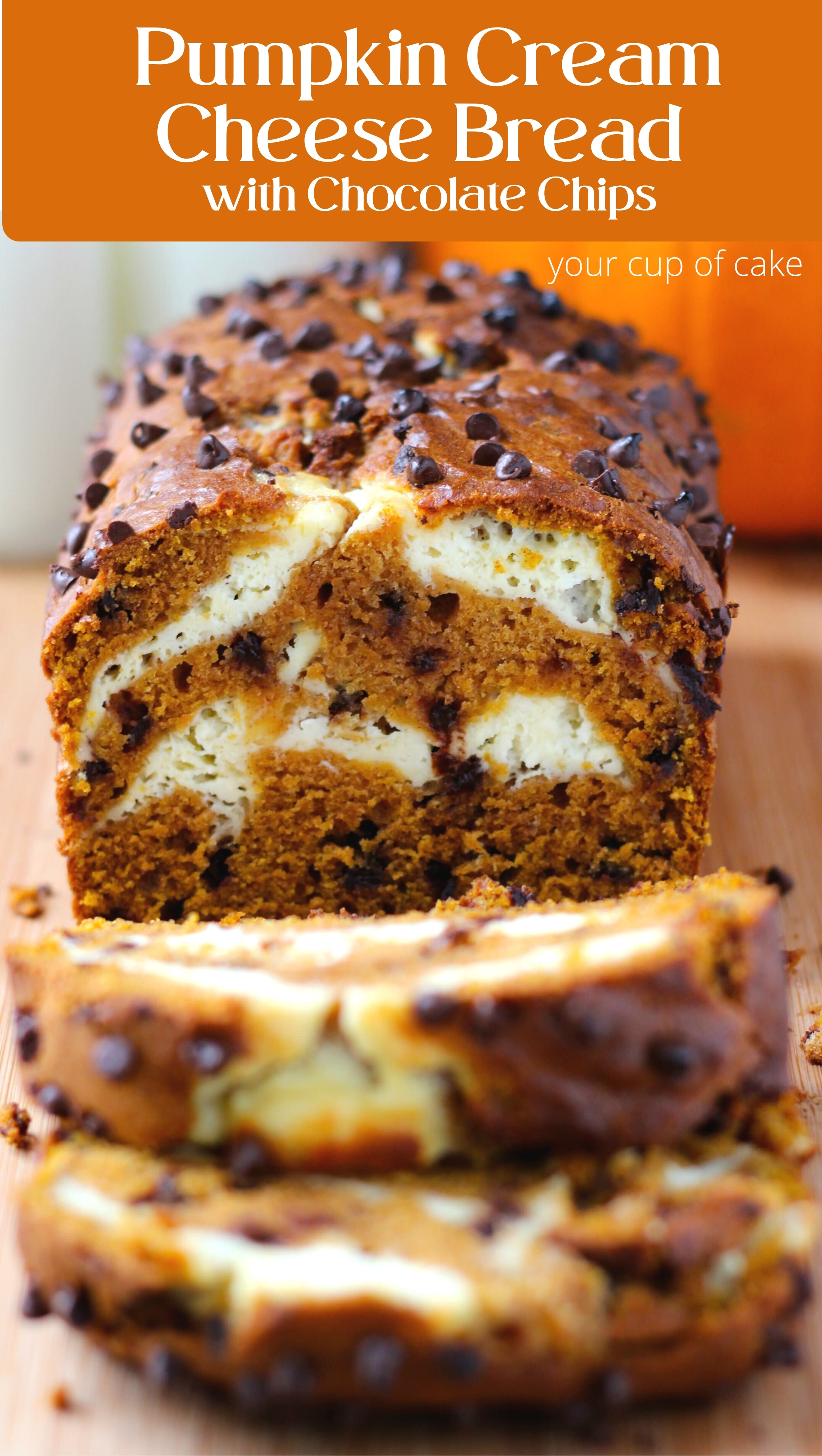 Pumpkin Chocolate Chip Cream Cheese Bread (and muffins)
Fall is here! I call this bread the ultimate pumpkin bread because it pulls out all the stops! It has a swirl of sweet cream cheese and has chocolate chips in every bite! This pumpkin bread is decadent and I know you'll be as obsessed as I am with this recipe. Enjoy!
The Story:
The last time I carved a pumpkin I carved a cupcake out of it. Fitting, I know. It was 3 years ago and just a week after I started up this little blog. So guess what that means! Your Cup of Cake is 3 years old! (I'm a few weeks late in mentioning it but I'm hoping you'll forgive me.)
What have I done in 3 years? A lot of stuff, including publishing the cookbook "Your Cup of Cake" and having 2 other books/things coming out in the next 6 months. But here is a little visual to see just how far I've come.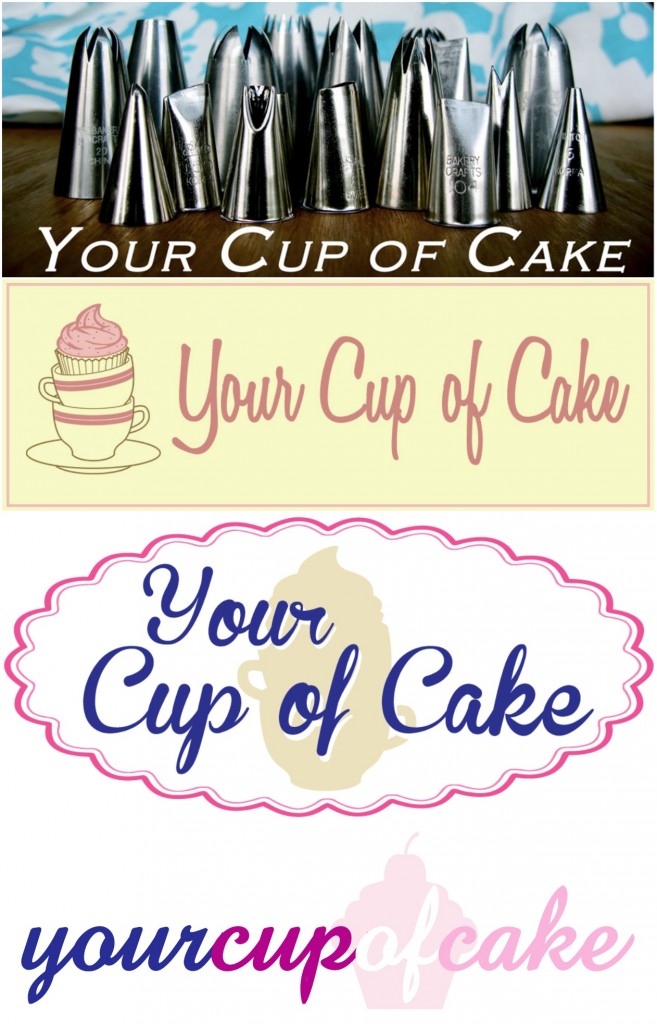 Yup, my logo seems to have changed a bunch but I'm really happy with my recent one and hoping to stick with it! Thank you to everyone for these last 3 years and for coming to check out my little site. Your views, pins, likes and shares all make this possible deliciousness happen! Because lets face it, if no one visited my site, I'd have to start applying to broadcasting jobs.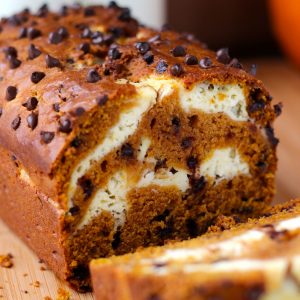 Pumpkin Cream Cheese Bread and Muffins
Ingredients
Pumpkin Bread:
1

can

15 oz pumpkin puree

4

eggs

1/2

C.

vegetable oil

1/2

C.

applesauce

2/3

C.

milk

2

tsp.

vanilla extract

2

C.

sugar

3 1/2

C.

flour

2

tsp.

baking soda

1 1/2

tsp.

salt

3

tsp.

cinnamon

2

tsp.

nutmeg

1

tsp.

cloves

1/2

tsp.

ginger

1 1/2

C.

mini chocolate chips.
Cream Cheese Filling:
16

oz.

cream cheese

room temperature

1/4

C.

sugar

1

egg

room temperature

1

Tbsp.

milk
Instructions
1. Preheat oven to 350 degrees and grease loaf pans, muffins pans or come of each (I made 1 large loaf and 12 muffins!)

2. In a large bowl, combine pumpkin, eggs, vegetable oil, applesauce, milk, vanilla extract and sugar.

3. In a separate bowl, sift flour, baking soda, salt, cinnamon, nutmeg, cloves and ginger together.

4. Combine the 1st and 2nd bowl and stir only until combined.

5. Stir in chocolate chips.

6. Filling: Beat cream cheese, sugar, egg and milk together until smooth.

7. For Loaf Pans: Pour a little bit of batter into the loaf pan, spread to cover the bottom and then spoon cream cheese filling and spread it on top. Continue to alternate until your pan is 3/4 full and then bake for 60-80 minutes or until an inserted knife comes out clean.

8. For muffins: Fill each muffin tin 1/3 full, then spoon your filling in the pan, then top with another spoonful of pumpkin batter. Bake for 14-18 minutes or until an inserted knife comes out clean.

NOTE: I sprinkled extra chocolate chips on top of my bread before baking to make it look extra pretty 🙂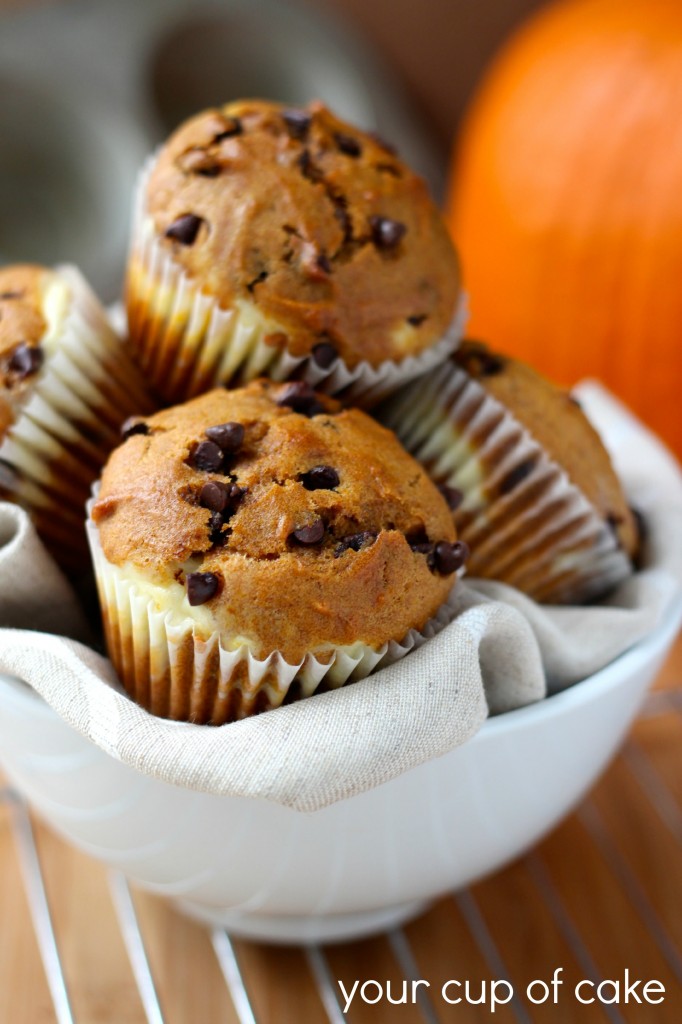 I put two layers of cream cheese in my bread and then swirled the top a little to make it extra pretty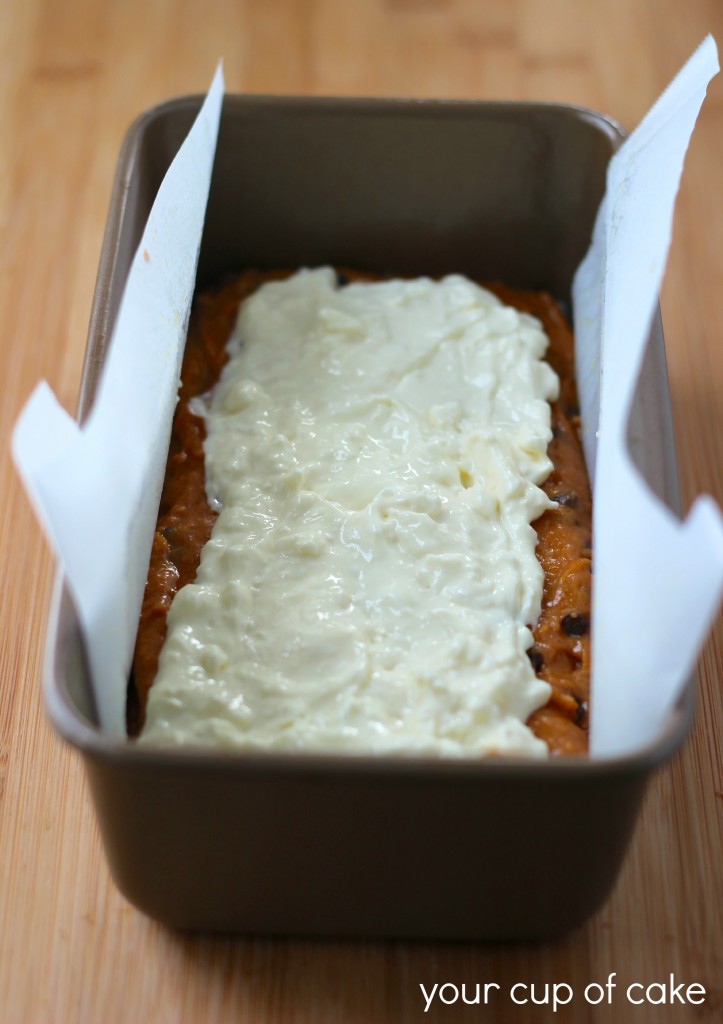 A little sprinkle of extra chocolate chips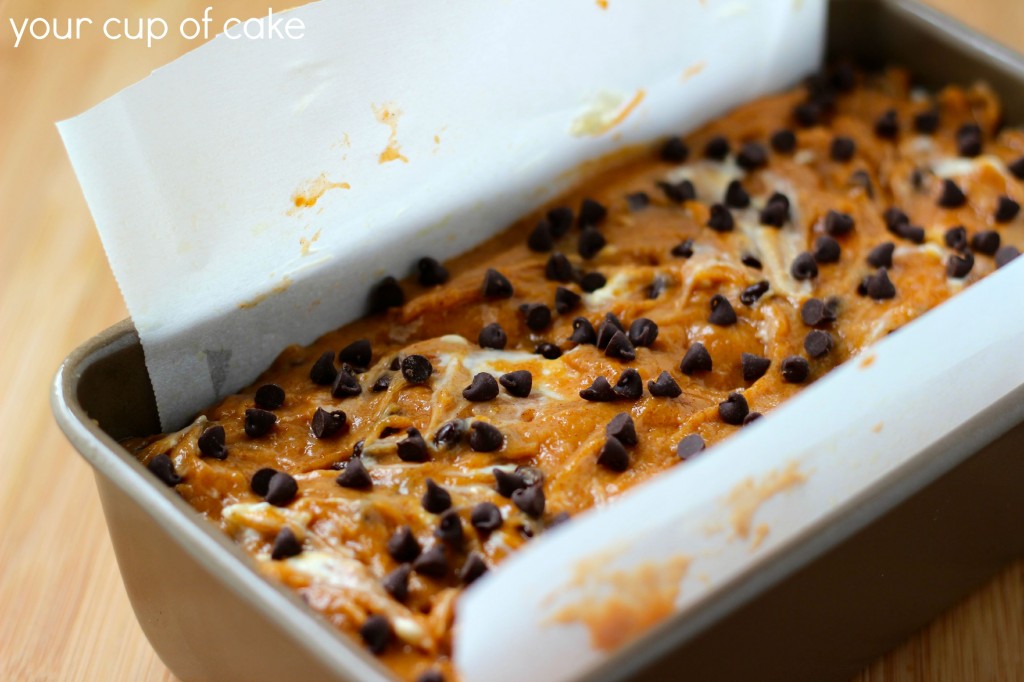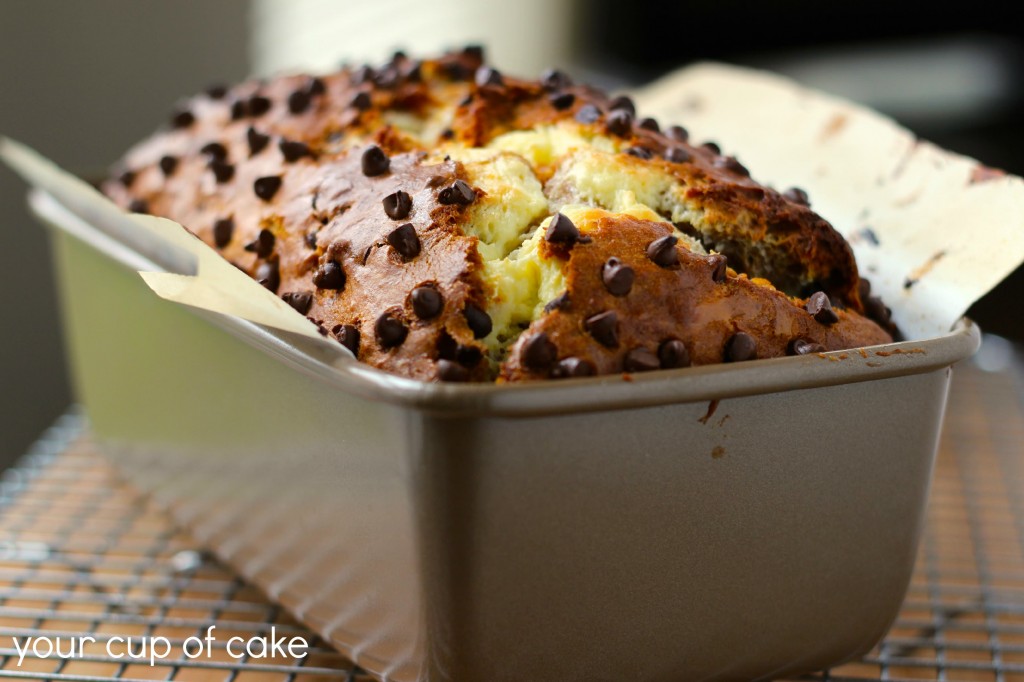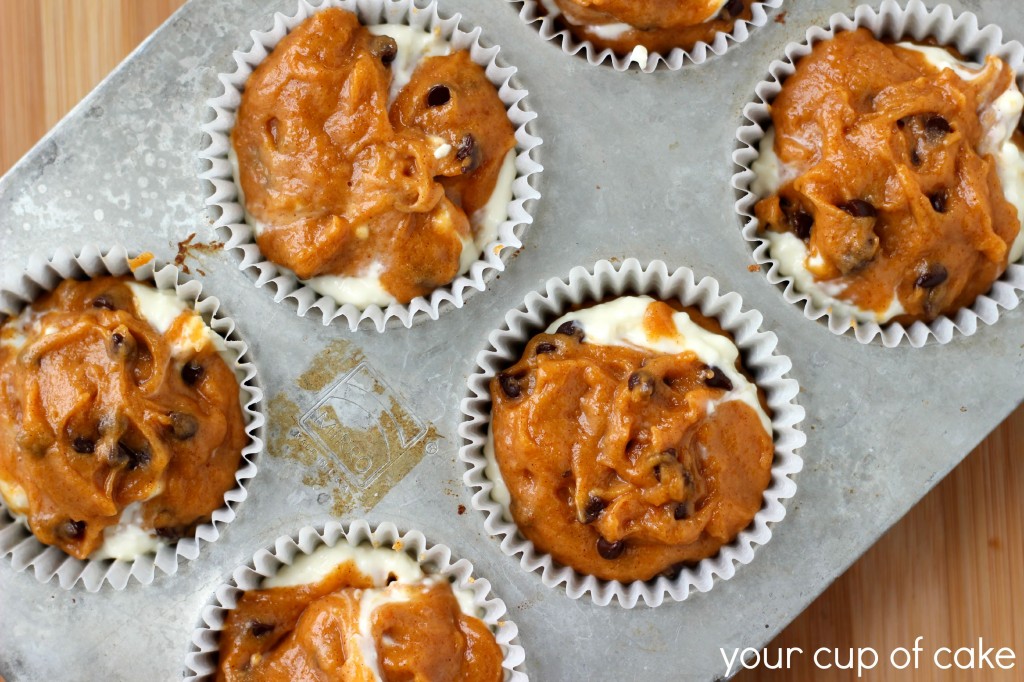 My LAST photos in this apartment! And the pumpkin brought to you by Kyle, he tried to get me to carve it but it was so cute the way it was I wouldn't dare take a knife to it!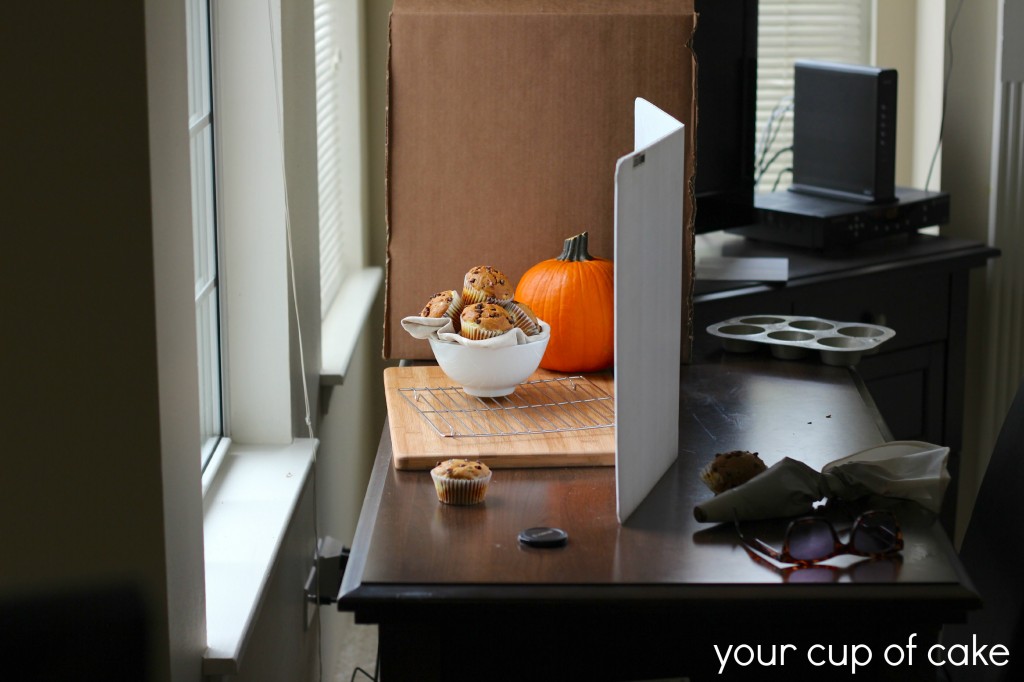 Love these? My Pumpkin Nutella Muffins are to die for as well!