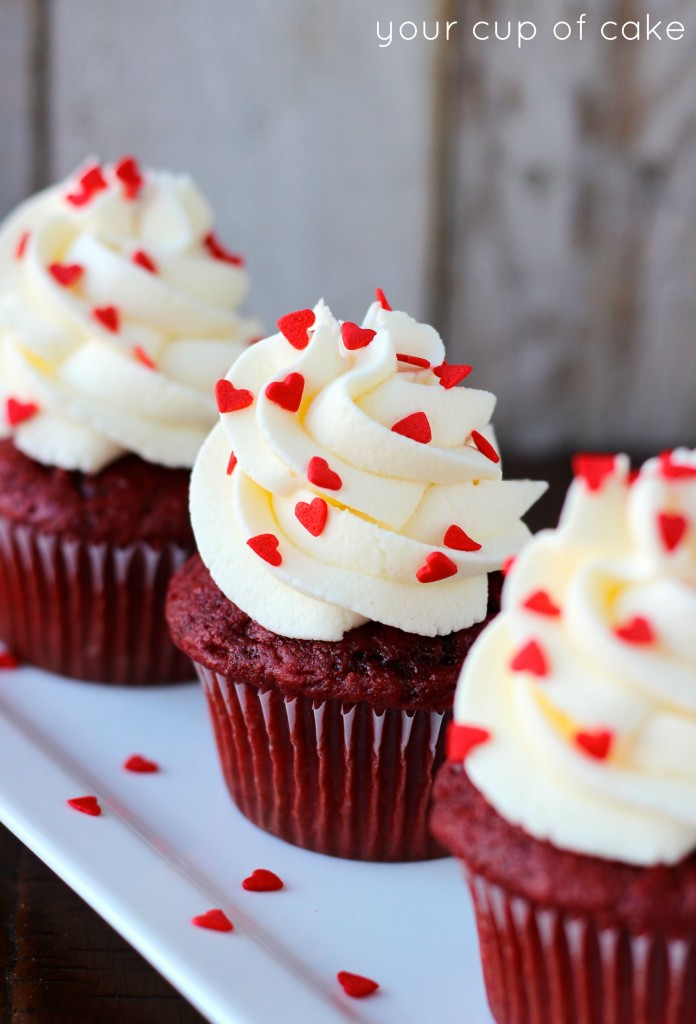 Red Velvet Cupcakes topped with an easy White Chocolate Mousse made from a pudding mix! And yes, you can make this frosting with any type of instant pudding mix. If you missed my other Red Velvet Cupcakes or Red Velvet Rice Crispy Treats make sure to check them out, you're going to want to make something fabulous this year for Valentine's Day! Or make these Maple Bacon Cupcakes for the man in your life 🙂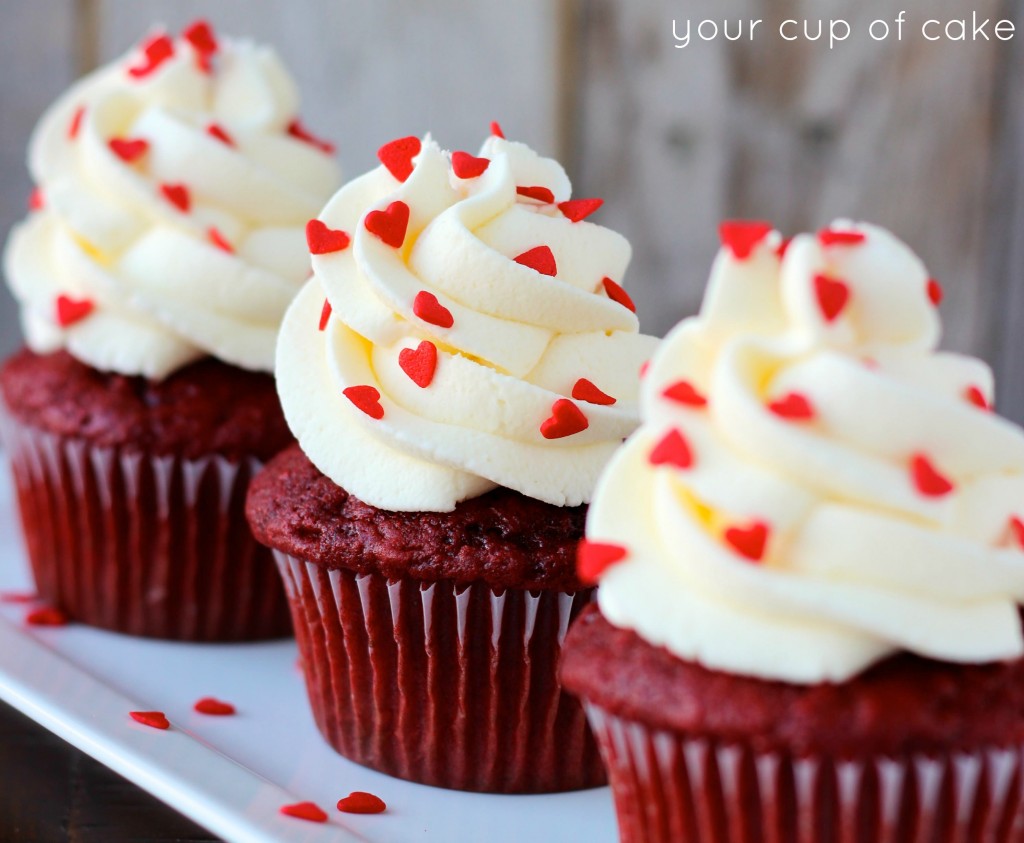 The Story:
His name was Ian and he was my first slow dance.
It was Jamison's 11th birthday party and "Who Let the Dogs Out?" was just playing. Then we heard it–The opening chords to the Backstreet Boy's "I Want it That Way"… a slow song. All the girls froze along the side of the wall, fixed their hair and Limited Too training bras and waited. Waited to see who picked who. The boys started to shuffle over, mumbled a few words to us and then I was dancing. Well, maybe I shouldn't go so far as to call it "dancing." All I can remember were the stiff arms, straight elbows, his finger tips were barely touching my hips and we were swaying from side to side desperately trying to avoid eye contact.
It was a miracle he even asked me though.
I was taller than him by a few inches, my hair was nothing less than a fuzz ball and it was in the middle of my glitter phase.
Needless to say I was not one of the "cool" girls.
I'd like to say the night got better, but my dances with Klay and Cooper were just as painful.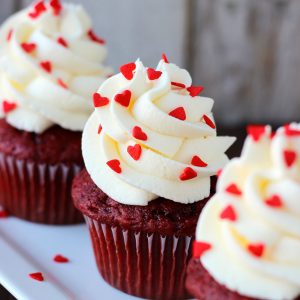 Red Velvet Cupcakes with White Chocolate Mousse
Ingredients
Red Velvet Cupcakes:
1

box Red Velvet Cake mix

3

eggs

1/2

C.

butter

melted and slightly cooled (or oil)

1

C.

sour cream

1/2

C.

milk

2

tsp.

vanilla extract
Quick Mousse:
1

Box White Chocolate Instant Pudding mix

3

C.

Heavy Whipping Cream
Instructions
1. Preheat oven to 350 degrees and line pans with cupcake liners.

2. Sift cake mix into a small bowl and set aside.

3. In a large bowl, combine eggs, butter, sour cream, milk and vanilla extract and whisk until smooth.

4. Stir in cake mix.

5. Fill cupcake liners 3/4 full and bake for 17-20 minutes or until an inserted knife comes out clean.

6. Let cool.

7. Quick Mousse: In a stand mixer using the whisk attachment, beat instant pudding mix and heavy whipping cream until stiff peaks form.

8. Pipe mousse onto cooled cupcakes and top with sprinkles!
Pudding Frosting is so simple and easy and tastes delicious! It also freezes really well if you like your cakes cold 🙂