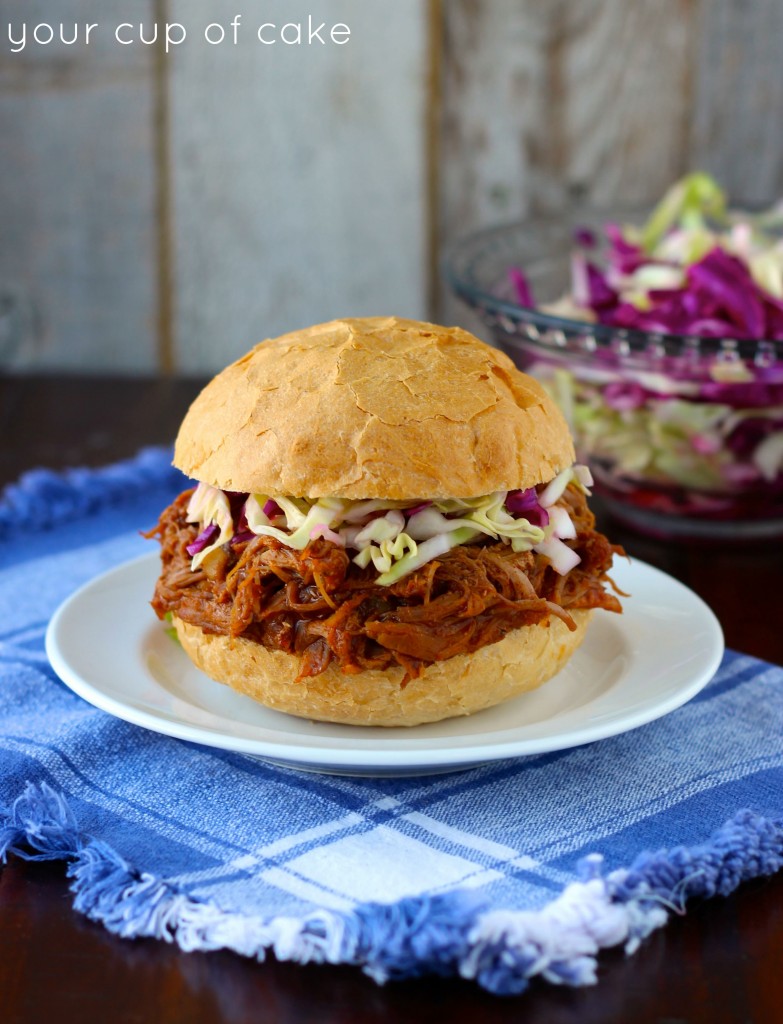 I'm obsessed with the sweet pork at Cafe Rio and this recipe from Leigh Anne at Your Homebased Mom is a delicious copy-cat recipe. I would like to say I shared this batch I made, but I didn't. I just ate pulled pork every day for lunch and dinner for almost a week. It was incredible. I know this blog is all about desserts but I've been making some incredible "real" food too! Check out my Sun Dried Tomato Macaroni and Cheese with Bacon and my 15-Minute Taco Soup!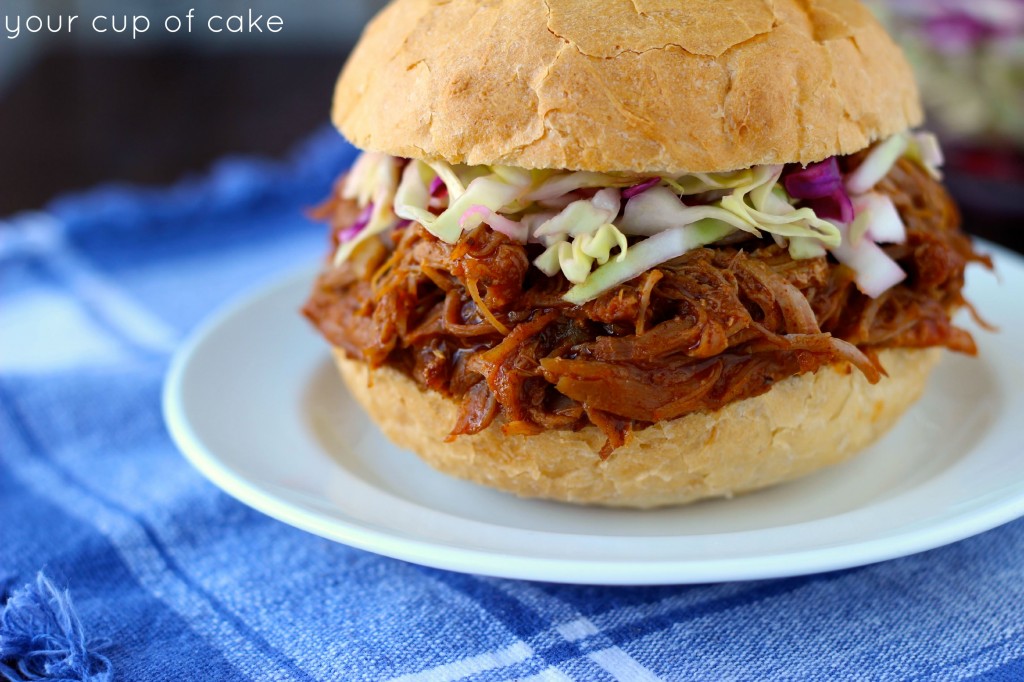 The Story:
There's a restaurant called Cafe Rio and their Sweet Pork Salad will change your life. It's bigger than your head, covered in a dreamy cilantro dressing and below the lettuce, rice and beans is a warm sweet pork that will melt all your problems away.
But here's my warning to men. Don't take girls there on a first or second date. That sweet pork is too good to compete with, so just don't try. She'll be dreaming of the pork that night and not you, so do yourself a favor and take her to a pizza place instead.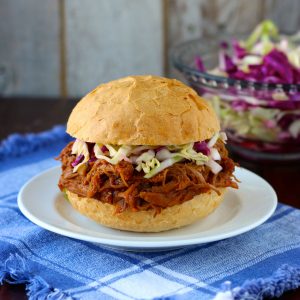 Sweet Pulled Pork
Ingredients
2-3

lbs.

boneless pork

carnitas or shoulder

1 12

oz.

can Coke

1/4

C.

brown sugar

1 10

oz.

can enchilada sauce

2

cloves

garlic

minced

1

small can diced green chilies

3/4

C.

brown sugar
Instructions
1. Place pork, coke and 1/4 C, brown sugar in a large plastic bag or bowl and marinade for at least 3 hours or over night.

2. Place pork and coke/brown sugar marinade into your crock pot and cook on low for 8 hours or high for 4 hours.

3. Remove meat and shred. Discard liquid

4. Put enchilada sauce, garlic, green chiles and brown sugar in the crock pot and stir. Add in shredded meat and stir again.

5. Cover and let cook for 30-60 more minutes

I served mine on rolls with a cabbage tossed in vinegar (a quick slaw). The meat is perfect for burritos or tacos or even a salad!
This would make an awesome slider for the Super Bowl! I made mine "low carb" by eating half pork and half cabbage and sort of mixed it up like a salad. It's so good I promise you'll be eating it right out of the crock pot.