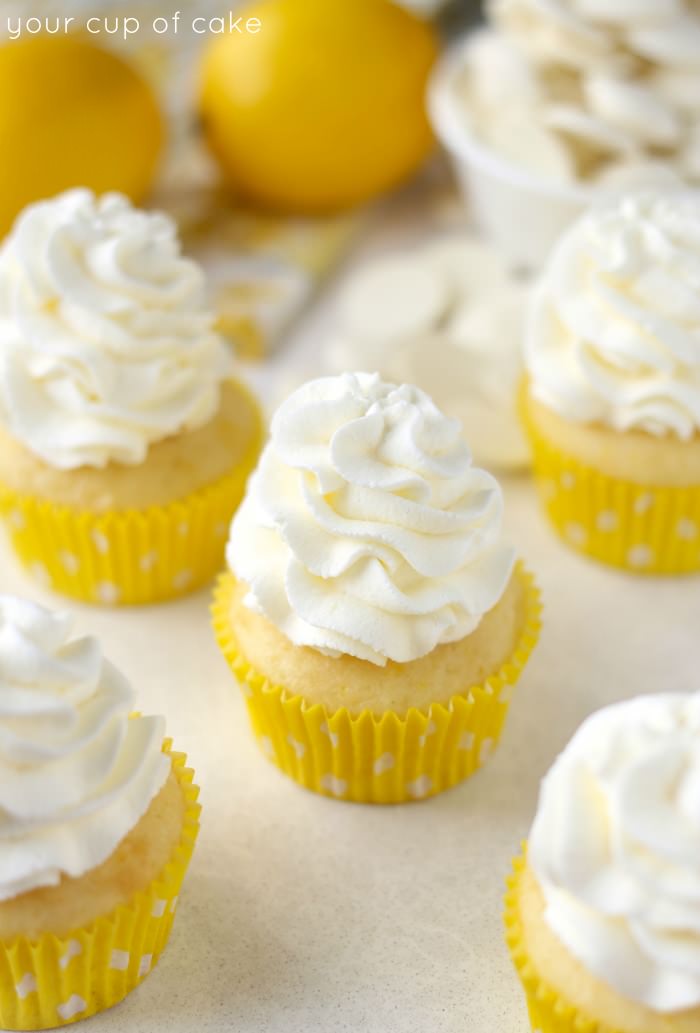 Light and fluffy White Chocolate Mousse frosting on top of zingy lemon cakes. These White Chocolate Lemon Cupcakes are the perfect dessert to start off your spring. But if you do want a little chocolate in your spring dessert, try the Banana Split Cupcakes that are almost too pretty to eat!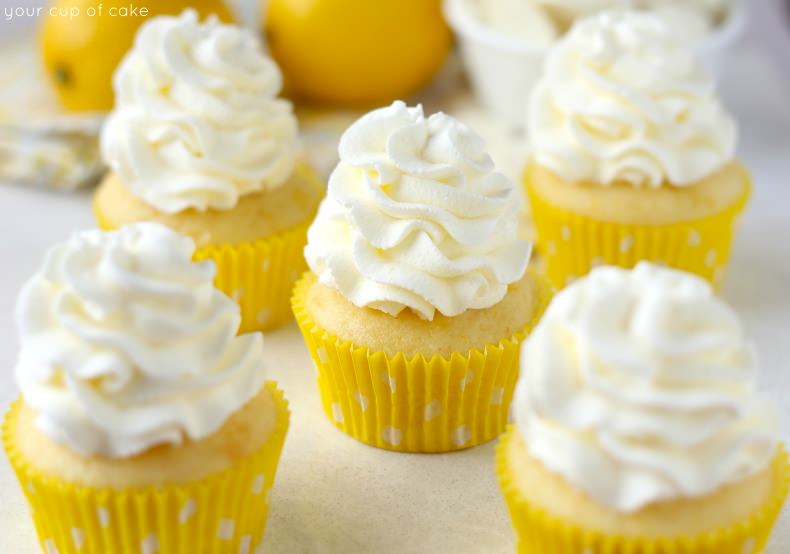 This faux mousse is made up of whipping cream and instant pudding mix. This is my "secret weapon." I love using this instant pudding mix because this white chocolate flavored mix keeps the whipping cream white. The vanilla flavored pudding mixes will turn it yellow, it will still taste awesome, but it will just be tinted yellow.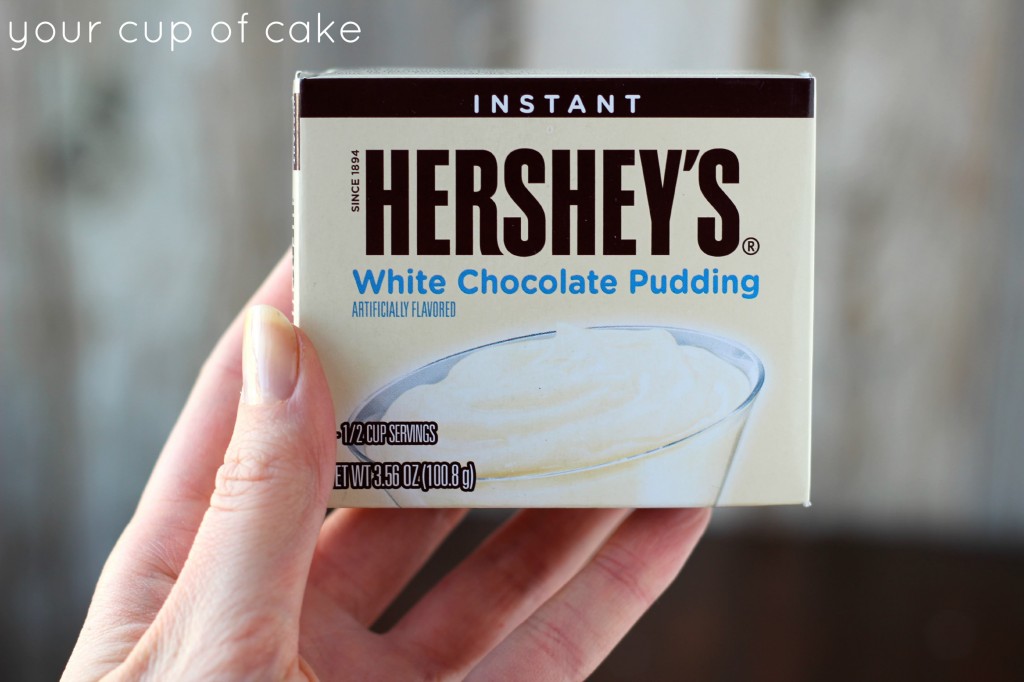 You are going to be obsessed with this frosting. I gave you fair warning 🙂 And yes, you can use it with any flavor pudding mix! And you can even just add 1 or two tablespoons to whipping cream to help stabilize it so it won't melt in the heat.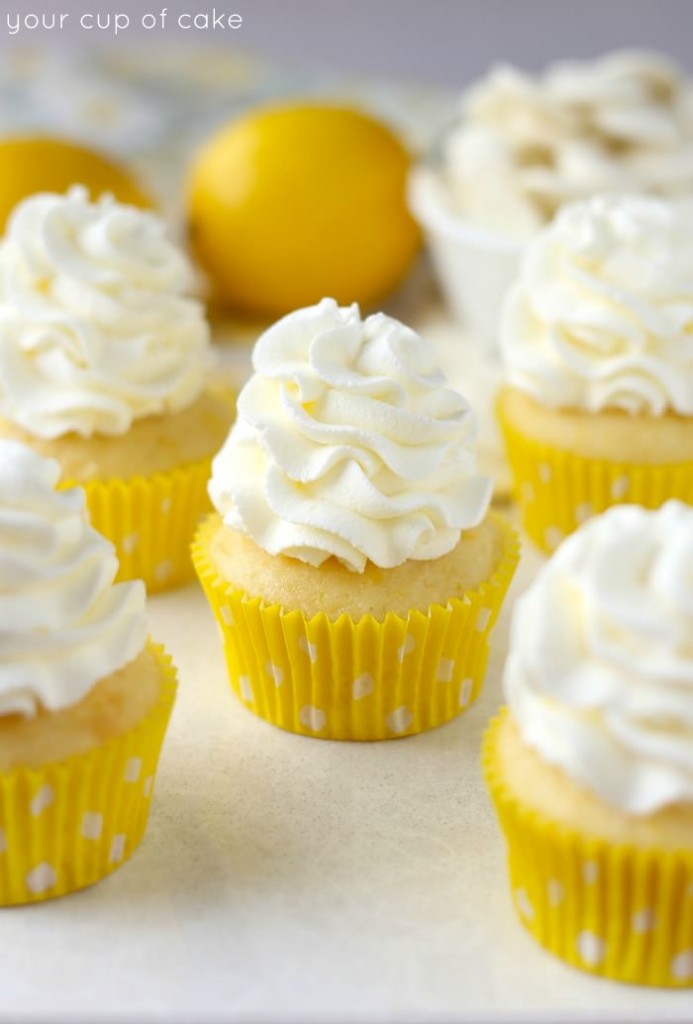 That's right. Spring is officially here! And I'm hoping is won't snow again here in Utah, I'm ready for warm nights and smelling like campfire. Plus, my car is so dirty from all the gross snow but I refuse to wash it until I see only sunshine in the 7-day forecast.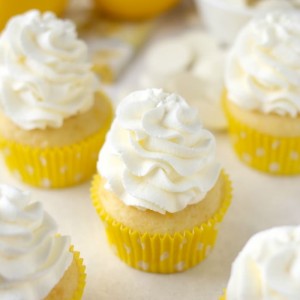 Lemon White Chocolate Cupcakes
Ingredients
Lemon Cupcakes:
1

box white cake mix

you can use lemon, see note below

3

eggs

1/3

C.

oil

zest of 3 lemons

1/4

C.

fresh lemon juice

1/2

C.

buttermilk or milk

2/3

C.

sour cream or plain yogurt
White Chocolate Mousse Topping:
1

small pkg. white chocolate pudding mix

1

pint

heavy whipping cream

if you want to have a lot of frosting you can do 2 pints
Instructions
1. Preheat oven to 350 degrees and line pans with cupcake liners.

2. Sift cake mix into a large bowl to remove any lumps.

3. Add remaining cake ingredients and stir until smooth.

4. Fill cupcake liners 3/4 full and bake for 15-20 minutes or until an inserted knife comes out clean.

5. Let cool.

6. White Chocolate Mousse: Beat pudding mix and heavy whipping cream until stiff. (That's it, yeah. THAT easy!)

7. Pipe onto cooled cupcakes.

NOTE: You can use a lemon cake mix and omit lemon zest and lemon juice, replace juice with extra milk.