The Story:
A little mouthful of summer that will make your taste buds feel like they took a lemonade vacation.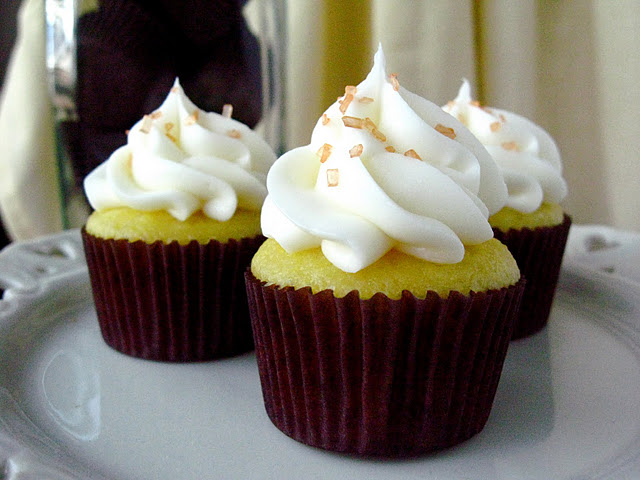 1 small box lemon instant pudding mix
1 tablespoon honey (optional)
1 teaspoon vanilla extract
1.
Preheat oven to 350 degrees and line muffins tins with 24 regular or 60 mini cupcake liners.
2.
In a large bowl, mix sour cream, lemon juice, milk and oil together. Add eggs one at a time until fully incorporated.
3.
Add zest, cake mix, and pudding mix slowly while stirring.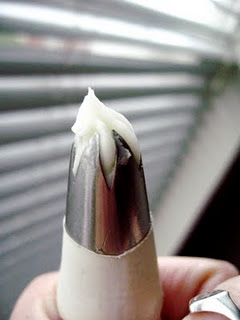 4.
Fill cupcake liners 2/3 full and bake for 12 (minis)-18 (regulars) minutes or until an inserted knife comes out clean.
5.
Frosting: Beat cream cheese and butter until light and fluffy. Add powdered sugar slowly. Add sour cream, honey and vanilla and beat well. Add more powdered sugar if needed for desired taste or consistency.
6.
Pipe onto cooled cupcakes.
I used the Bakery Crafts 2D tip.