Nothing is better than a warm dinner roll with this Parmesan Chive Butter melting into it. This amazing herb butter takes only 5 minutes to make!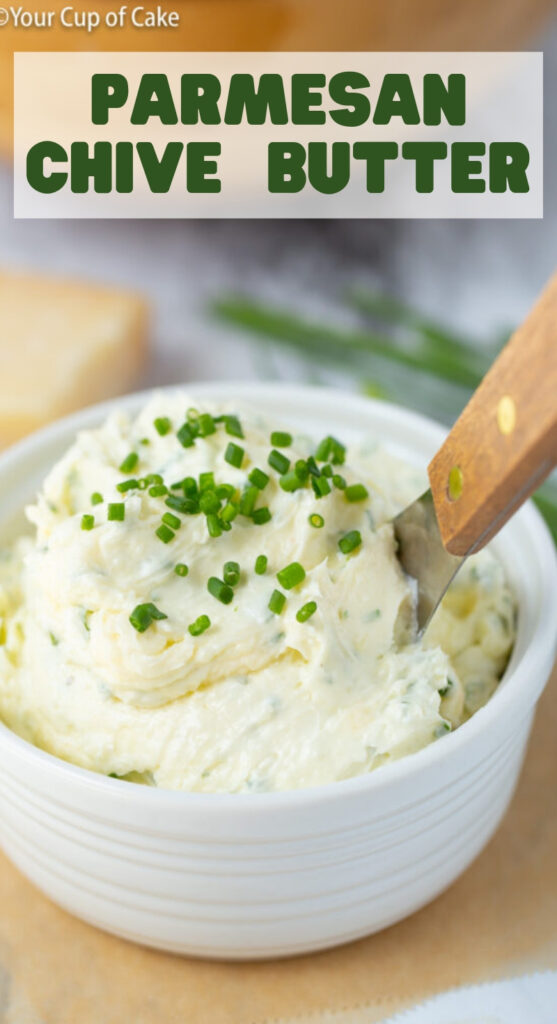 The BEST Parmesan Chive Butter
If you're looking to bring something special to the Thanksgiving table this year, you found it! This Parmesan Chive Butter takes less than 5 minutes to make and no cooking or baking skills are needed. Can you measure and mix 6 ingredients? Then you will be a pro at making this amazing herb butter!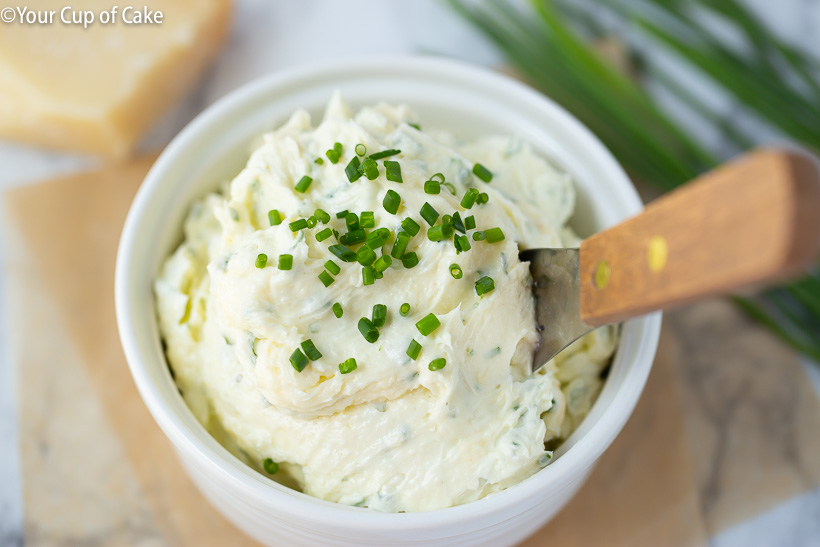 6 Ways to Use Herb Butter
Dinner Rolls: Warm dinner rolls (homemade or frozen) can be made even better with an herb butter! Serve them with it on the side OR slather a little on top for the last few minutes of cooking!
Steak: This may sound weird to some of you but steak is commonly served and cooked with butter on top! Herb butter is used to infuse even more flavor.
Baked Potatoes (and mashed potatoes): This is one is amazing!
Fish
Corn on the Cob: Soooo good!
Any Cooked Veggie: Broccoli, carrots, asparagus… anything really!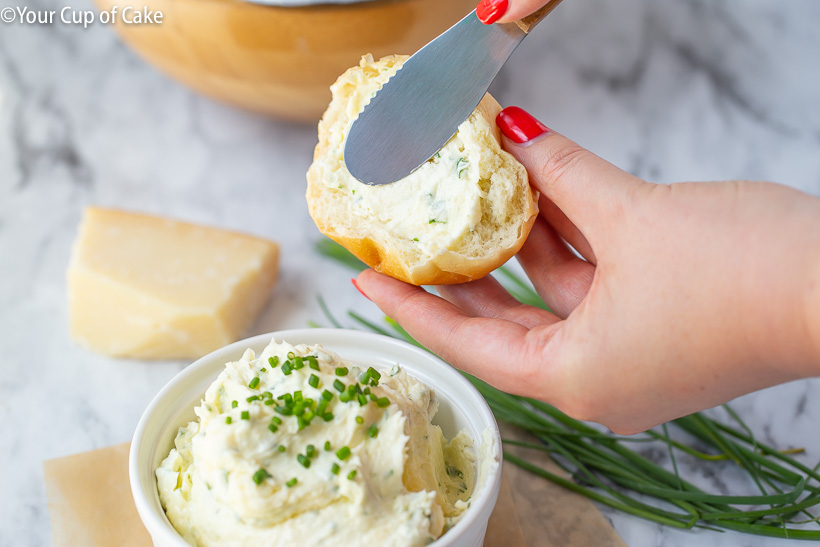 How to Make Rhodes Rolls Better:
I love making my World's Best Potato Rolls and Mom's Dinner Rolls but if you only have the time and energy to make some frozen store bought rolls, don't worry we have ALL been there! Take 5 minutes to whip up a batch of this Parmesan Chive Butter and it will transform any ole roll into an incredible roll! You can serve the butter on the side, but you can also incorporate it into the baking. When your Rhodes rolls have about 2-3 minutes left, brush a little of this or any herb butter on the tops. It will turn your rolls golden brown and infuse a little extra flavor.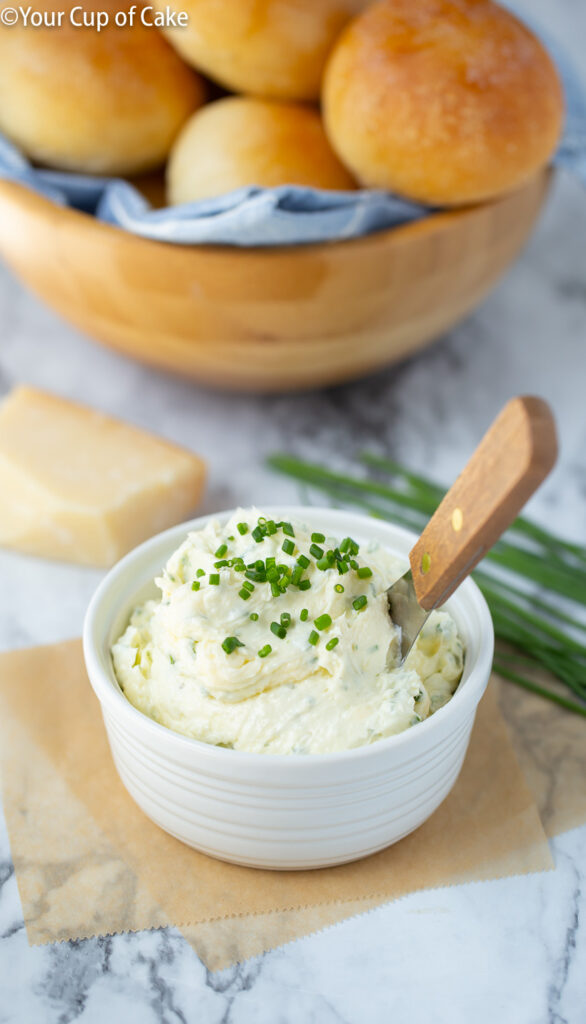 Don't pay attention to our large pieces of chives in the the bowl below… we ended up finely chopping them! Initially we were going to try to use the food processor but we didn't want to accidentally have them dye the entire butter green!! That would look scary!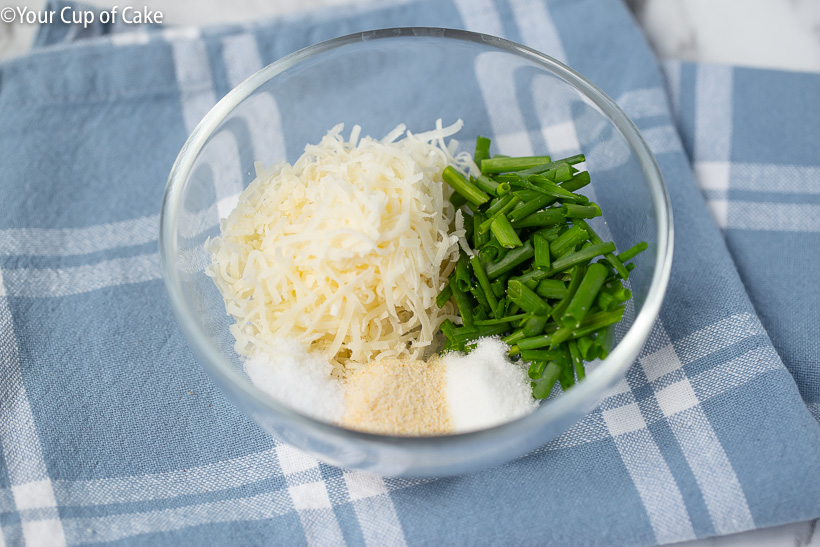 Can you halve this recipe? Yes you totally can! We made a cup's worth because for Thanksgiving… I feel like that's what most people need. We tend to go through a lot of butter with our mashed potatoes and rolls!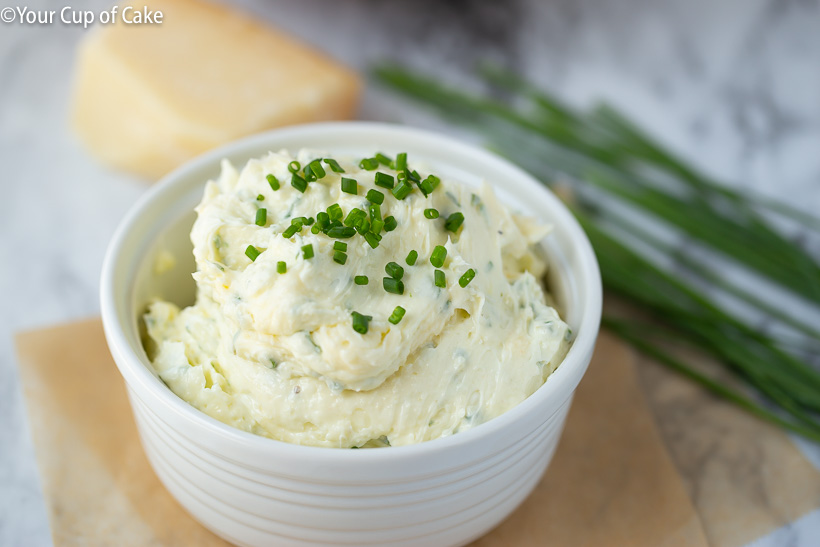 Don't Forget to Make THIS for Thanksgiving!
Prepping for Thanksgiving dinner can get really crazy really fast. Do what you can ahead of time. My mother and I would always make pies the night before. Pumpkin pie tastes better the next day anyway and the apples pies can get warmed in the oven while we eat. This Parmesan Chive Butter can be made the day before too! And it's so special it will add some great flair to your dinner table.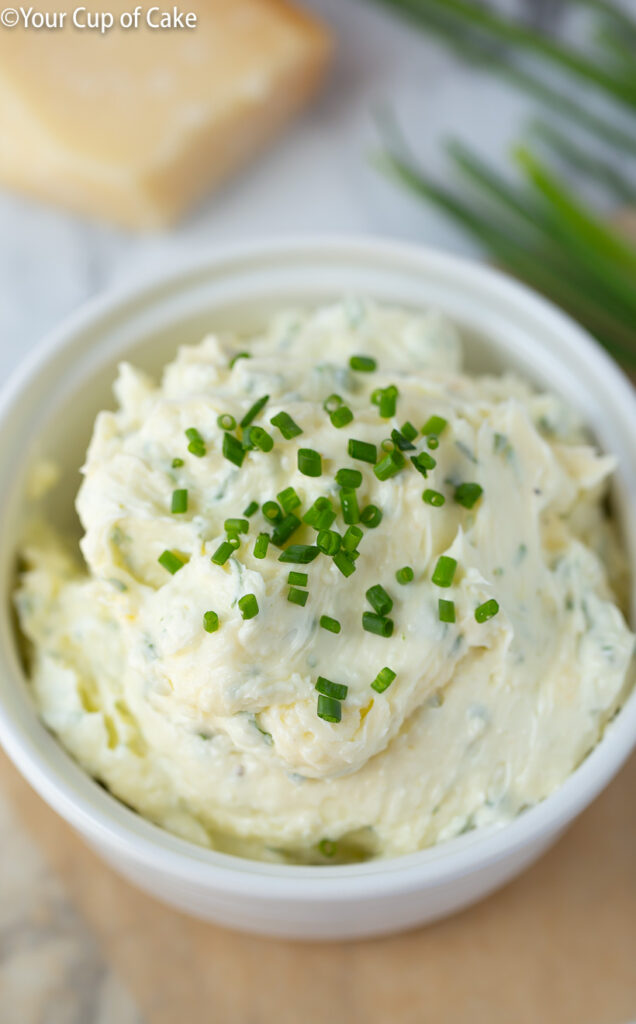 What are your must-haves for the Thanksgiving table?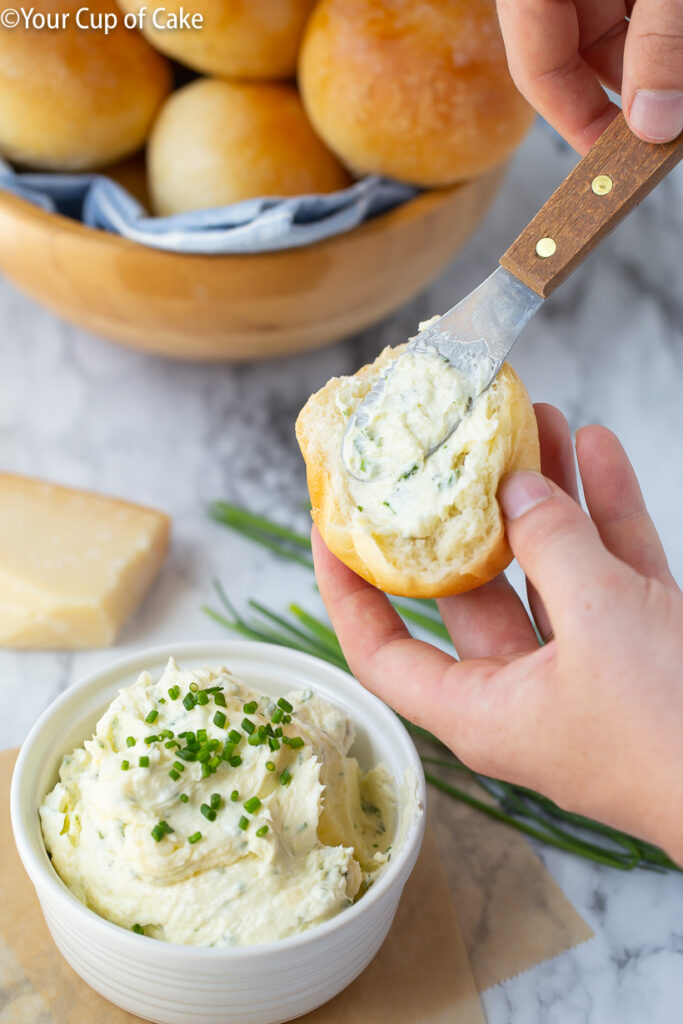 I make these World's Best Potato Rolls every year for Thanksgiving! They are life changing!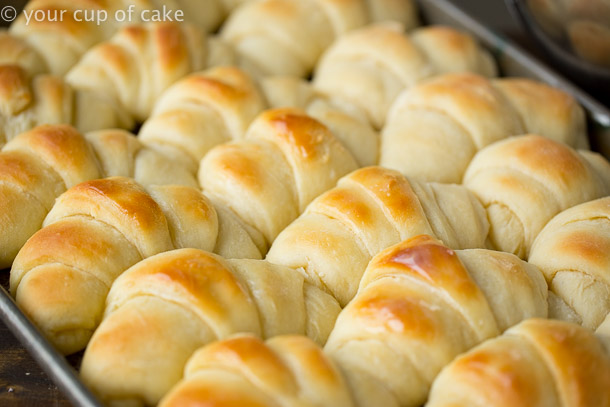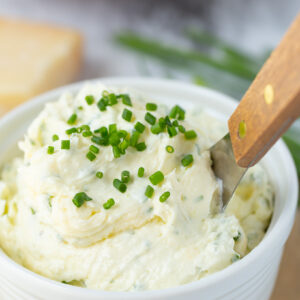 Parmesan Chive Butter
Nothing is better than a warm dinner roll with this Parmesan Chive Butter melting into it. This amazing herb butter takes only 5 minutes to make!
Ingredients
1/4

cup

chives

finely chopped

1/2

cup

finely grated parmesan cheese

1

teaspoon

onion powder

1

teaspoon

sugar

1

teaspoon

salt

use only 1/2 teaspoon if using salted butter

1

cup

unsalted butter
Instructions
Combine all ingredients using a hand or stand mixer. If you would like it to be whipped butter, use the whisk attachment. Beat for at least 4 minutes.

Keep chilled in the refrigerator until ready to serve!
Recipe Notes
We used a food processor to combine the parmesan, onion powder, sugar and salt. This is optional.