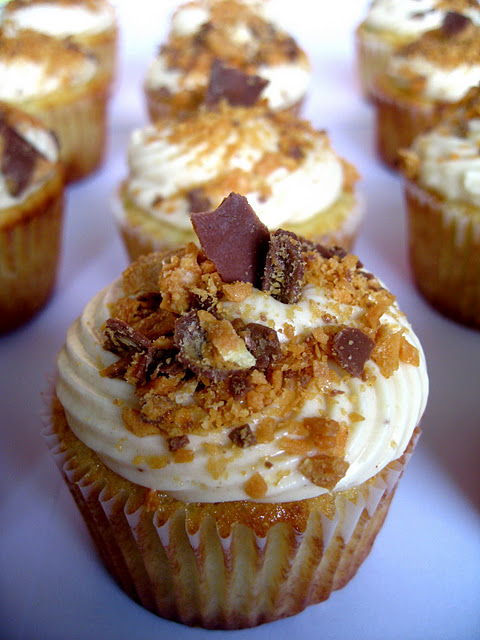 Peanut butter and banana.
Today I found out I'm not really a fan unless it comes in cupcake form.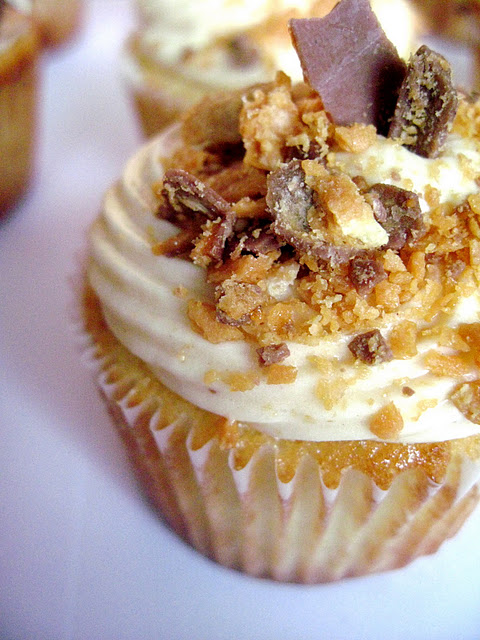 Peanut Butter and Banana Cupcakes
1 ½ cup plus 2 tablespoons flour
2 teaspoons baking powder
1 stick (½ cup) butter, softened
1 ½ cup plus 2 tablespoons sugar
Peanut Butter Cream Cheese Frosting:
4 tablespoons butter, softened
½ cup creamy peanut butter
Directions:
1.
Preheat oven to 350 degrees.
2.
Sift together flour, baking powder and salt. Set aside.
3.
In a separate bowl, cream butter and sugar until light and fluffy.
4.
Add one egg at a time and then add mashed banana.
5.
Alternate adding flour and buttermilk until everything is combined. Don't over mix.
6.
Fill cupcake liners 2/3 full and bake for 15-20 minutes or until a toothpick comes out clean.
7.
Frosting: Beat cream cheese and butter until light. Add peanut butter and let mix for 2 minutes. Alternate adding powdered sugar and heavy cream. (Only add as much powdered sugar as you want, some like it sweeter than others.)
8.
Pipe onto cooled cupcakes.
9.
Use crushed butterfingers to top.
*For buttermilk, I always use regular milk and put in a splash of two of lemon juice. Also, this frosting makes enough to pipe 24 cupcakes. So if you plan to hand frost them and not use as much frosting as piping would, then half the recipe.