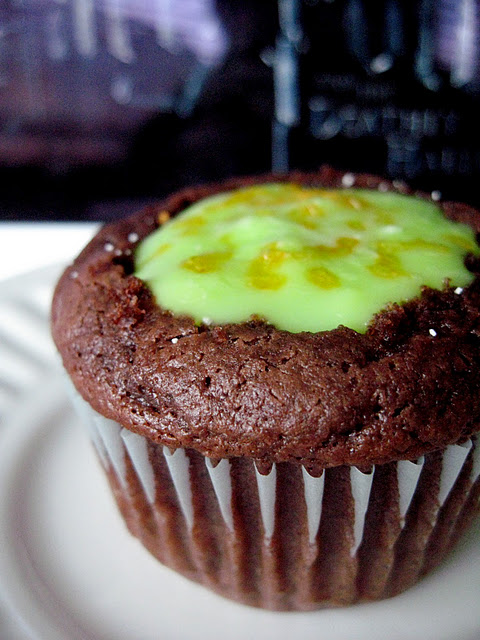 The seventh Harry Potter movie officially opens tonight. So of course there are Potter Parties happening everywhere.
I was invited to one and assigned to bring "Cauldron Cakes." I had no idea what that was. So I did the only thing I could think of, type it into google and check out the images.
Some of the cakes that came up were amazing and included fondant and licorice and other things that I just didn't want to bother with. But I did find one photo I sort of liked.
Harry Potter Cauldron Cakes
Cakes:
1 box devil's food cake mix
2 tablespoons brown sugar
Filling:
Vanilla pudding (instant or cook)
Directions:
1.
Preheat oven to 350 degrees.
2.
Whisk eggs, water, milk, oil, brown sugar and vanilla together until blended. Add sour cream, then add cake mix. Stir until smooth.
3.
Spoon into cupcake liners and bake for 15-20 minutes or until a toothpick comes out clean.
4.
Filling: Prepare pudding according to directions on box and then mix in food dye.
*I put some chocolate glaze in before the pudding to give the cake even more moisture and I topped the pudding with white chocolate flakes and sprinkles to make it look a little more Potter like.