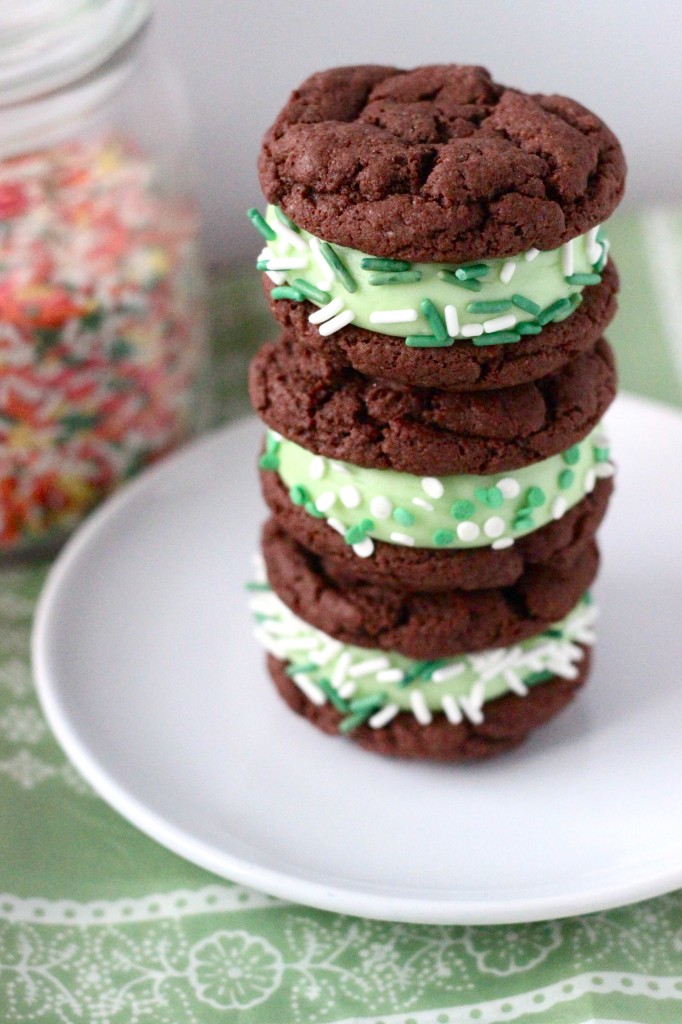 The Story:
In a rush to make something or St. Pattie's Day?  Well this recipe is for you!  I love my homemade Oreos. They are dense and filling and so soft.  Mmmm… But anyway, they are incredibly easy! Add a little peppermint extract and some food coloring and they are the perfect Green treat!
Make them the day before you serve them and let them chill in the fridge.  They are much better cold 🙂
And yes.  I did pick out the green and white sprinkles from the multicolored jar in the photo.  What can I say, I was too cheap to spend money on plain green sprinkles.[end-story]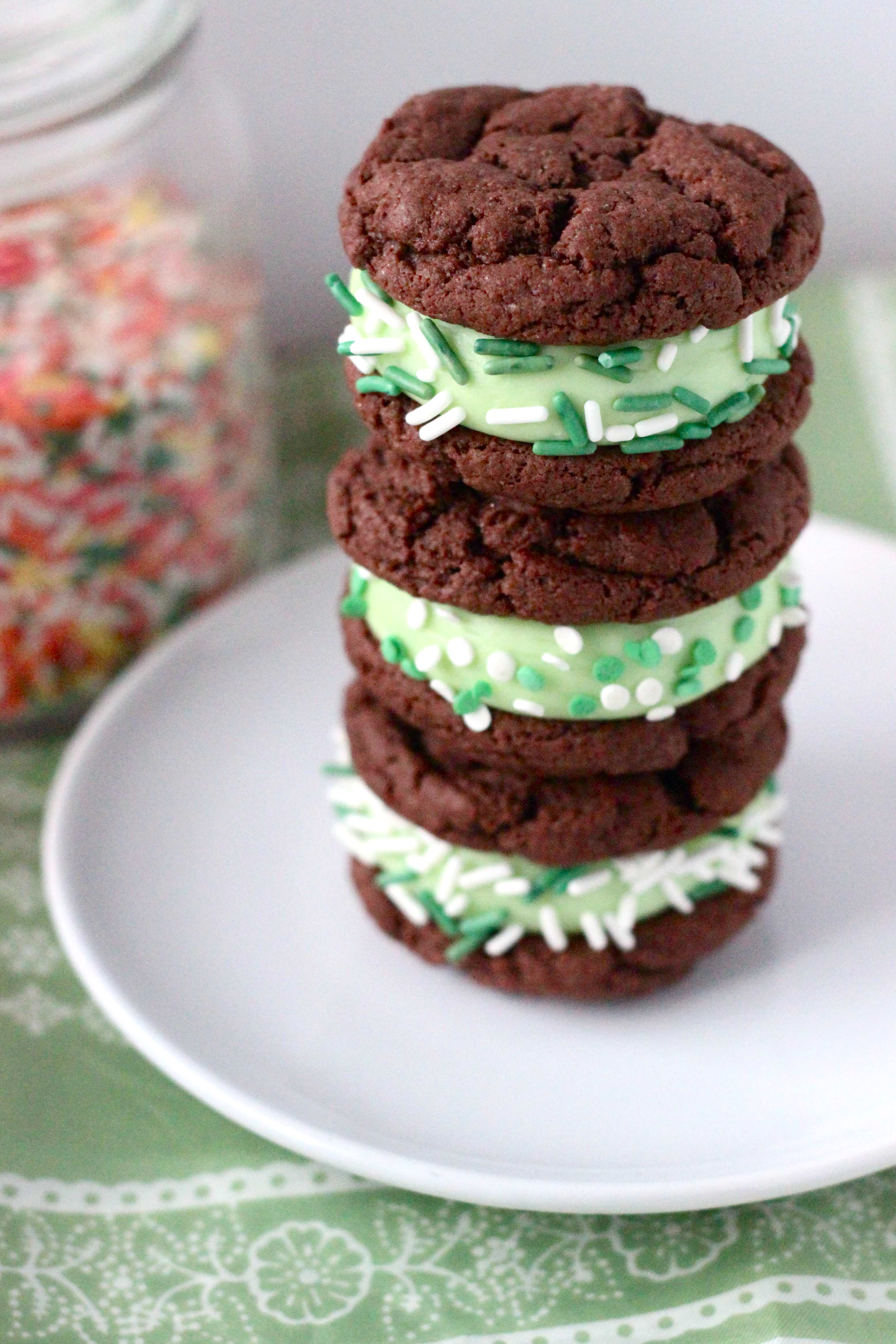 Ingredients
Cookies:
1 box Devils Food Cake Mix
2 eggs
1/3 cup oil
1 1/2 teaspoons vanilla extract
Mint Filling:
6 ounces cream cheese, softened
1/4 cup butter, softened
2-3 cups powdered sugar
1 1/2 teaspoons peppermint extract
green food dye
Directions
1. Preheat oven to 350 degrees and line cookie sheets with parchment paper.
2. In a large bowl, sift in cake mix.
3. Add eggs, oil and vanilla extract to cake mix and stir until combined. The dough will be very stiff.
4. Place tablespoon sized dough balls on cookie sheets (3 inches between each dough ball). Gently press your dough balls down to flatten them a little.
5. Bake for 7-9 minutes depending on how soft you want them.
6. Place on cooling racks.
7. Filling: Beat cream cheese, butter, powdered sugar and peppermint extract until smooth. Adjust consistency using more or less powdered sugar. Add food dye and stir well.
8. Pipe filling onto the bottom of half your cookies, and use the other non-frosted cookies to sandwich the others! Roll in colored sprinkles if desired.
9. Place your cookies in tupperware and let chill for a few hours or ever overnight. Seriously, they are taste fabulous after a good night's rest 🙂
Copyright © YourCupofCake